Neymar launches comic book series starring supernaturally tattooed doppelganger
Brazilian footballing superstar Neymar has released a new comic book series in which his likeness is the lead character.
The series, entitled Inked, sees superhero protagonist Junior use magical tattoos drawn onto his body as he attempts to save his sister from a mysterious and supernatural cartel.
Set in the 26-year-old Paris St Germain forward's native Brazil, the story is written by New York Times-bestselling author and comic book maker Jason M Burns.
Developed by Fan the Flame Concepts, Inked is written for young adults aged 13 and up and is the first title of the footballers' new venture Neymar Jr Comics.
"Like many kids, I had two dreams growing up, to be a professional footballer and a superhero," Neymar told Business Wire. "I've been blessed enough to play football at the highest level.
"Now I have the chance to bring new, modern, powerful storytelling through comics and graphic novels to fans around the world.
"As a kid who grew up reading comics, I hope that these stories and characters can inspire and entertain people."
The comic will debut in Portuguese, Spanish, French and English and distributed digitally via download from the company's website.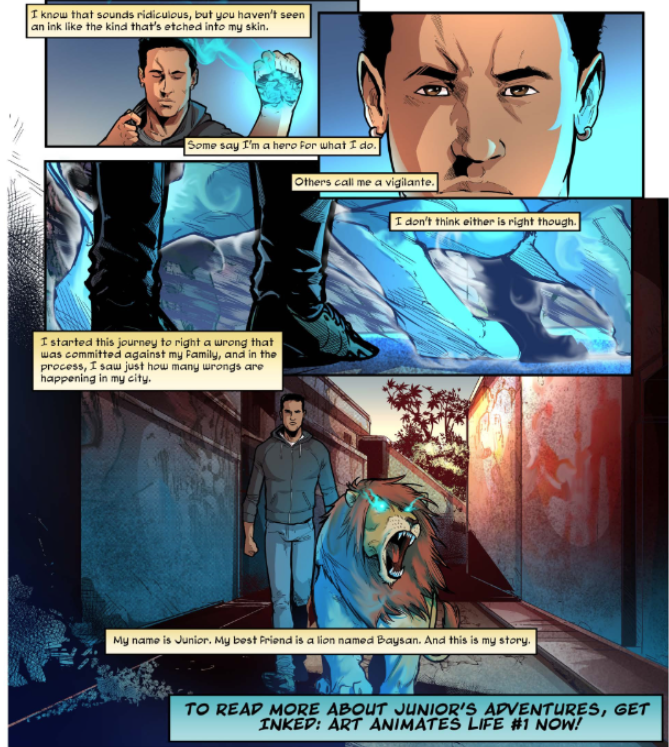 The comic's developer plans to produce more titles in the future including television, animation and video game projects.
A portion of the proceeds from Neymar Jr Comics sales will go to the Brazilian's charitable organisation Instituto Neymar Jr (INJR).