Kittens rescued from sewer pipe by off-duty volunteer firefighters
Four kittens trapped in a sewer pipe were rescued after a passer-by heard meows coming from a sewer grate.
Volunteer firefighters in Balgonie, a town in Saskatchewan, western Canada, stepped in to help the troubled kittens after attempts were made to lure them out.
The team ventured into the sewer infrastructure on Monday to retrieve the motherless animals stuck inside the pipe.
They were taken for a check-up at the local vet and are now in the care of the Regina Cat Rescue (RCR).
In a post on Facebook, the shelter wrote: "It was a busy Monday morning for volunteer firefighters in Balgonie when they were called in to help after baby kittens were discovered stuck in a sewer pipe with no mother cat in sight!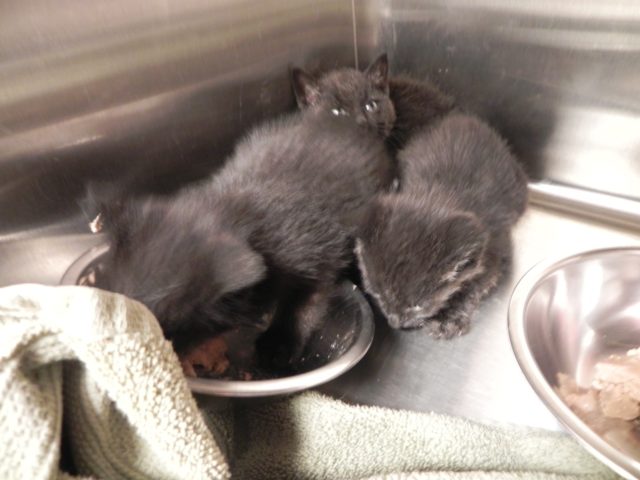 "The team made quick work of getting the kittens out of the pipe, and after a check-up at the vet the kittens are now in RCR care.
"We're grateful for the kind people who helped with the rescue!"
The kittens are believed to be seven or eight weeks old and will be available for adoption when they are around 12 weeks old, after they have been sterilised and vaccinated.