A tiny puppy who was found abandoned in a pub finally gets the love she deserves
An abandoned puppy who was born "badly deformed" and mistreated by her former owners has had a change of fortune.
Emerald, a five-month-old Chihuahua-Yorkie cross, was found "extremely emaciated" and could barely walk due to serious issues with her legs.
Known affectionately as Emmie, the little dog was found neglected in a pub in Leighton Buzzard, Bedfordshire, in March by an RSPCA inspector.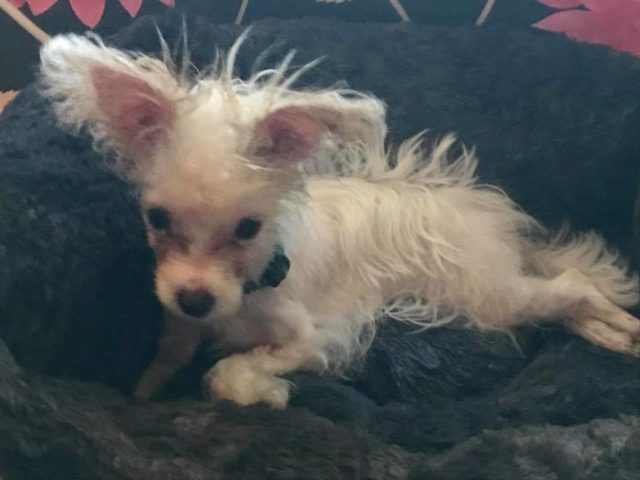 She was rescued and later adopted by Kate Wright, a collection officer at the animal welfare charity.
"I cannot believe how happy and loving this little girl is when she has been so badly treated and let down by humans," Wright said.
"She was so skinny and really weak when she arrived here. But she's a little fighter and has a smashing little character."
Vets believe Emmie's deformities are the result of poor breeding.
She is unable to straighten her legs and has a twisted spine.
Despite this, she is keen to enjoy life and loves joining her new family on walks.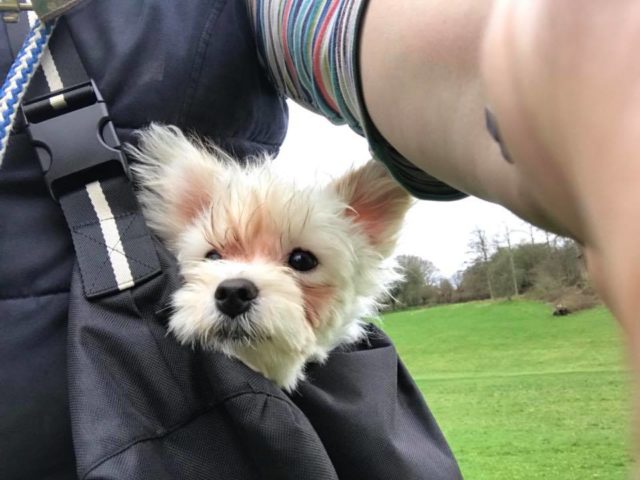 Emmie now lives in Dunstable, Bedfordshire, with Wright and her husband, and, although she is unlikely to live into old age, she has gained strength.
The sweet pup has also made friends with her new siblings, Saff and Ruby – Wright's other dogs.
"Because of her legs she does struggle to walk for long distances but we never leave her behind," Wright said. "We make sure she gets exercise and, when she gets tired, we scoop her up and carry her in a special little sling we use.
"She'll never go hungry again and will also have a cosy sofa to curl up on in the evenings.
"She's such a wonderful little dog and I'm so pleased we're able to give her the life she deserves."
The RSPCA has warned that breeding tiny puppies considered "cute" can lead to the animals developing "serious" health problems.
You can donate to the charity here.