Nothing to see here, just a bunch of circus performers outside the Houses of Parliament
Do you ever wonder what MPs do when Parliament is on summer break? Well, wonder no more, because apparently they've been brushing up on their acrobatics skills.
Okay – it's pretty clear this troupe doesn't include the likes of Theresa May or Jeremy Corbyn, but real circus performers.
The show was put on for a purpose as well: to launch Circus250, a celebration of 250 years of the circus throughout 2018.
The location is also important, because this spot overlooking the Thames is where showman, entrepreneur and horse rider Philip Astley drew out a ring in 1786. He filled it with incredible acts, marking the start of the circus as we know it today.
Here are a few more shots of performers flying through the air, because who doesn't love the circus?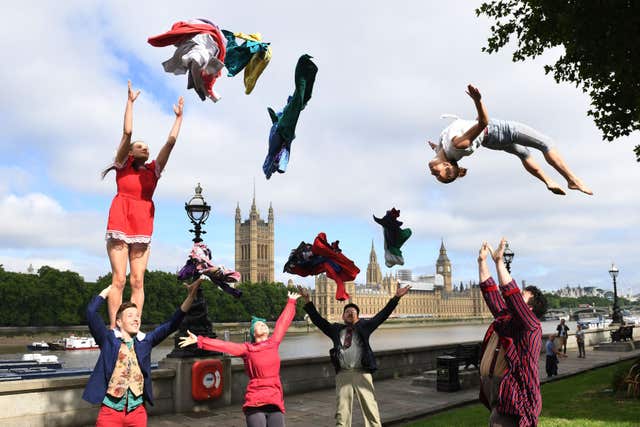 Watch out for commemorative circus events happening throughout 2018.