An Australian estate agency is trying to woo potential buyers with free brunch for a year
An Australian estate agency is taking advantage of millennials' love for avocado on toast by offering a tempting incentive to potential property buyers.
Ray White Sherwood's marketing campaign is trying to entice young buyers to the last of its two and three bedroom townhouses with a promise of free brunch every weekend for a year.
The estate agency is trying to push its final two units, with prices starting at $595,000 (£342,000), near Brisbane's central business district.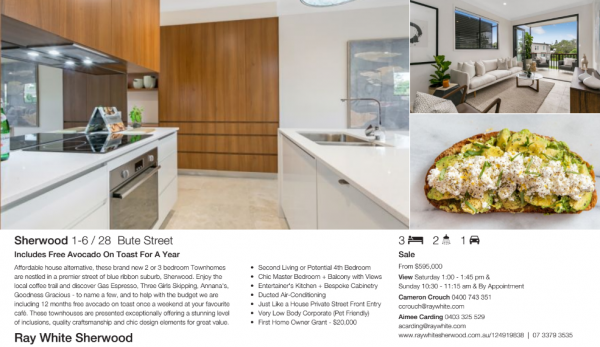 Ray White's Cameron Crouch makes no secret he's targeted the younger generation as potential buyers for the units, stressing they don't have to sacrifice their tasty lifestyle for the new abode.
He said: "We know millennials love their avos on toast, so we don't want them to forgo their lifestyle if they move to Sherwood.
"Now, they can still have their avos and eat them too!
"We have a great cafe culture here, so they can choose whichever local café in and around Sherwood they want for a free weekend breakfast once a week, every week on us for a year from when they move in."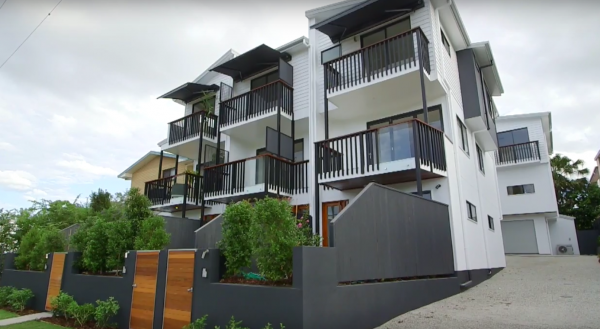 The offer stands for anyone whose name appears on the title sale, so more than one person can benefit from the incentive.
Of the six flats in the the complex, four have already been sold – one with the free brunch deal thrown in – and there are only two units remaining.