Yes, a shin-kicking contest exists - but it has just been cancelled
You may have never heard of this bizarre sport but yes, a shin-kicking contest exists and it has just been cancelled.
The sport has been practised on Dover's Hill, near Chipping Campden in Gloucestershire, since 1612, and was due to be held on June 2.
The organising committee said it had to cancel the event due to a struggle to recruit enough volunteers, insufficient funding and a dwindling number of contestants.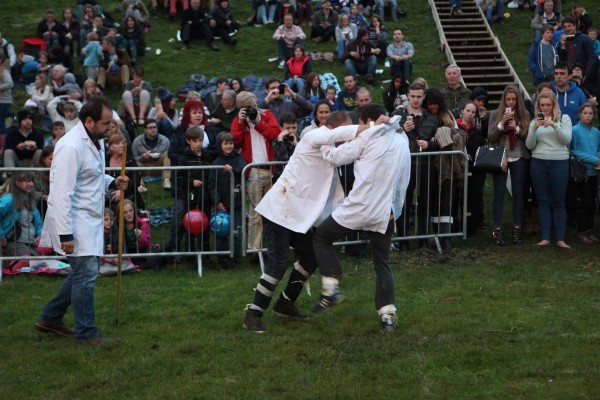 Graham Greenall, chairman of the games, hopes it will take place again in 2018.
The Olimpick Games were first held in Chipping Campden 400 years ago, with unusual sports including sack racing and tug-of-war.
Shin-kicking, which is the highlight of the spring bank holiday event, involves competitors kicking each other after stuffing their trouser legs with straw. It is believed to have evolved from a form of Cotswold Wrestling.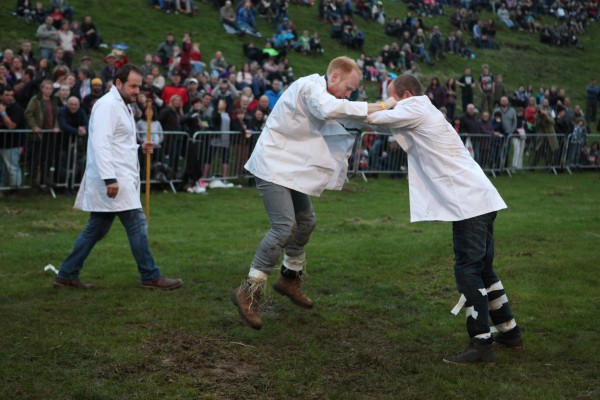 However, despite attracting more than 5,000 spectators in the past, organisers said it was with "much regret" they had to cancel this year's event.
"This is not a decision that has been taken lightly and it is one that the Robert Dover's Games Society has desperately tried to avoid, but it is felt that putting the games on this year would be the wrong thing to do and would jeopardise future events," Greenall said.
"As you may or may not know, events like this take a lot of organisation, preparation and involvement of people throughout the year, in the run-up to and on the night of the games themselves.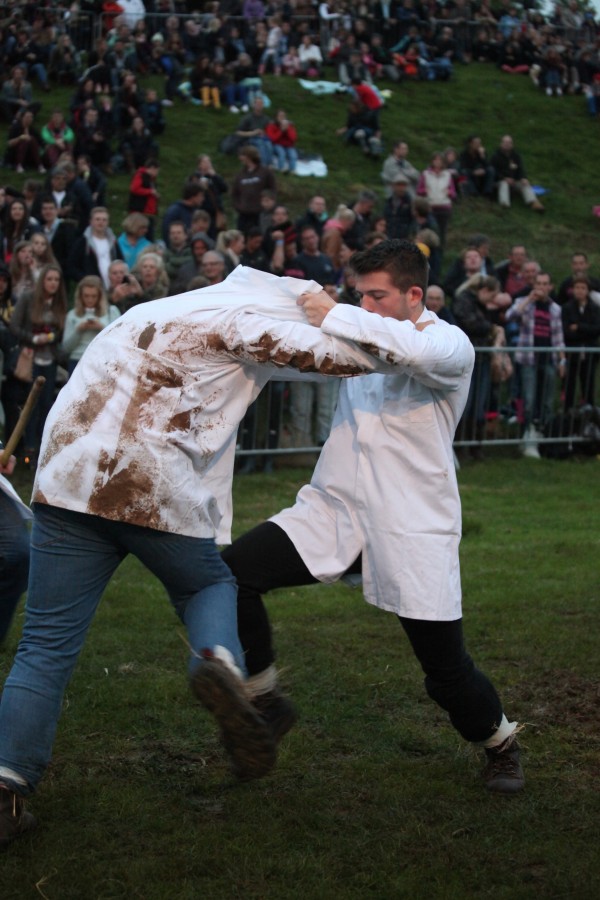 "The last few years have seen a lot of long-serving members leave the committee and despite various attempts at recruitment and an upgrading of our online presence, we have been unable to attract enough new blood and extra funding to enable us to put this year's event on.
"Dwindling numbers of attendees since the peak of 2012 and increasing requirements as far as health and safety is concerned, have meant that as it stands we don't have the money to continue past one year's games.
"It is for this reason that the decision has been made to cancel this year's event, in order that the long-term future of this ancient tradition can be hopefully saved, developed and brought back in 2018 on a stronger footing."