Dave Bautista: Fired director James Gunn changed my life
Guardians of the Galaxy star Dave Bautista has praised the film franchise's former director James Gunn for changing his life, while defending the fired filmmaker.
Gunn was set to work on the upcoming third instalment in the franchise but Disney severed ties with him after messages in which he joked about subjects including paedophilia and rape, which he posted more than 10 years ago, emerged.
Bautista, who plays Drax the Destroyer in the Marvel films, and his co-stars including Chris Pratt, Zoe Saldana, Bradley Cooper and Vin Diesel, have publicly supported Gunn, asking for him to be reinstated.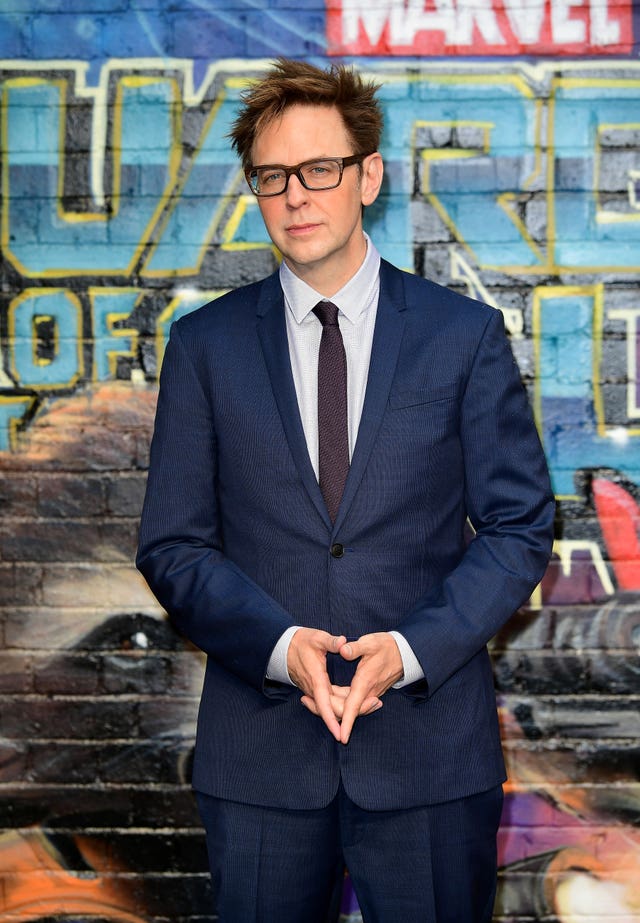 Bautista told The Jonathan Ross Show there is "a bit of an issue" over the possibility of his own return as an actor to the third film.
He said: "I'm not really happy with what they've done with James Gunn. I don't want to go too much into it, I don't want to make it a political conversation…
"They are putting the movie off, it's on hold indefinitely… I have an issue, I have a moral and a political issue with what they've done."
The former WWE star added: "I have been very vocal about the way I feel and I'm not afraid to admit the way I feel. That's the way I feel.
"I love James. James really changed my life so it's a personal thing too.
"I struggled, I starved for three years, I could barely get a job. There were a few people who believed in me along the way but James was the one who really changed the course of my life."
A statement signed by the film's cast and posted on Instagram in July said: "We fully support James Gunn.
"We were all shocked by his abrupt firing last week and have intentionally waited these 10 days to respond in order to think, pray, listen and discuss.
"In that time, we've been encouraged by the outpouring of support from fans and members of the media who wish to see James reinstated as director of Volume 3 as well as discouraged by those so easily duped into believing the many outlandish conspiracy theories surrounding him.
"The character he has shown in the wake of his firing is consistent with the man he was every day on set, and his apology, now and from years ago when first addressing these remarks, we believe is from the heart, a heart we all know, trust, and love.
"In casting each of us to help him tell the story of misfits who find redemption, he changed our lives forever. We believe the theme of redemption has never been more relevant than now."
Gunn had been writer and director of the Guardians Of The Galaxy franchise from the start, taking the relatively obscure Marvel Comics title about a group of misfits and turning it into two huge hits that together totalled more than 1.5 billion dollars in global box office revenues.
After his tweets emerged, he issued an apology, saying they were, "at the time, totally failed and unfortunate efforts to be provocative".
Gunn said he has "regretted them for many years since — not just because they were stupid, not at all funny, wildly insensitive, and certainly not provocative like I had hoped, but also because they don't reflect the person I am today or have been for some time."
The Jonathan Ross Show returns on Saturday, September 1, at 9.15pm on ITV.