Kim Kardashian West jokes about Kylie Jenner's Forbes cover
Kim Kardashian West has joked about her sister Kylie Jenner's appearance on the front of Forbes magazine.
Jenner, 20, was featured on a list of the 60 richest self-made women in America by the outlet, which also said she had amassed a fortune of 900 million US dollars (£685 million) through her cosmetics business.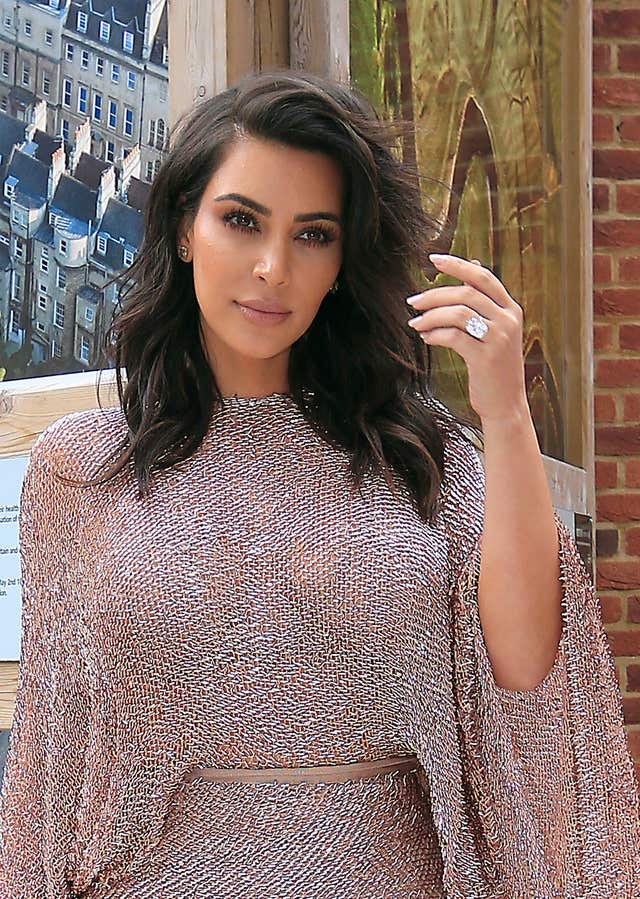 During an appearance on Jimmy Kimmel Live on Monday, Kardashian West, 37, was asked by the host if she was surprised to hear Jenner was on the cusp of becoming a self-made billionaire, as Forbes said earlier this month.
She replied she was not surprised and added: "I'm so happy for her. The second the Forbes cover came out – we have a group chat that goes on every day with the whole family – I put it in the group chat.
"We were all so excited, screaming, I was like, 'Christmas will be so lit this year, you are going to buy everyone Rolls Royces'."
Much of Jenner's wealth is generated through her make-up line, Kylie Cosmetics. Kardashian West also has a line, called KKW Beauty.
While Jenner was ranked number 27 on Forbes' list, Kardashian West herself was placed at joint 54th.
Kimmel jokingly asked if her goal was to "destroy" her sister.
Kardashian West, who was sporting her new shorter hairstyle, replied: "No, we learn a lot from each other and we're really supportive."
Asked about her own finances and if she too was "almost" a billionaire, the wife of rapper Kanye West replied: "I would say my husband is and that makes me one, right?"
Keeping Up With The Kardashians returns on August 5.