Anti-Theresa May song briefly replaces Justin Bieber at top of iTunes chart
A song labelling Theresa May a "liar" has briefly replaced Justin Bieber at the top of the iTunes charts.
Captain Ska's Liar Liar GE2017 criticises the Prime Minister using samples of her speeches and interviews alongside clips of other senior Tories with the chorus "She's a liar liar, you can't trust her, no, no, no".
After hitting number seven in the Top 40′s midweek update, it managed to momentarily oust Justin's remix of Luis Fonsi & Daddy Yankee's Despacito in the iTunes most downloaded chart.
The track is expected to be the highest new entry in Friday's Official Charts although it will not be played on many radio stations as it could breach Ofcom guidelines during the ongoing election campaign.
All proceeds of the song sold before election day on June 8 will be donated to food banks around the country and campaign organisation The People's Assembly Against Austerity, who supported the track.
The band said: "The success of this song shows people are fed up with this government of the rich, for the rich.
"We're overwhelmed with the support and our message is that people do have the power to change society if we act together."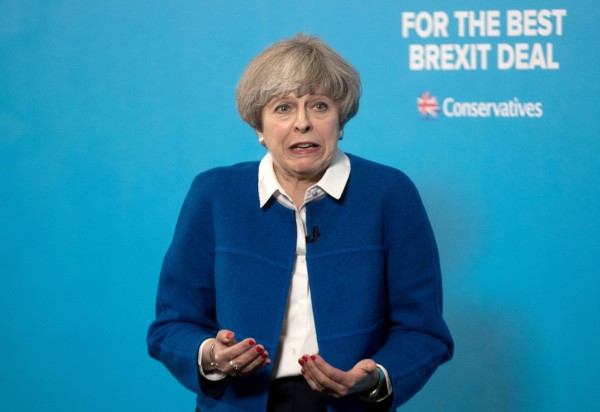 In a statement BBC Radio 1 said the song would not be played but insisted they had not banned the track.
They said: "We do not ban songs or artists, however our editorial guidelines require us to remain impartial and the UK is currently in an election period so we will not be playing the song."
Unlike the Official Charts Company rankings, the iTunes chart, which is based on real-time as well as pre-order sales, only counts downloads made via its online store.
A version of the song was released seven years ago in response to the coalition government and reached number 89 in the charts.