Awkward alert! Hugh Jackman didn't even know wolverines were real before X-Men
X-Men star Hugh Jackman has admitted he struggled with his role as the famous hero Wolverine when he first took on the job, because he didn't know what a wolverine actually was.
Not evening knowing they were real animals, he first thought he was playing a character based on wolves when filming began on the 2000 movie.
He told an interview this week: "I didn't even know there was a wolverine. I literally, embarrassingly, did about two weeks of research on wolves.
"I was rehearsing for three weeks and I was shooting, so I was kind of on my own. I remember going past an IMAX in Toronto, and there was an IMAX documentary about wolves, and so I thought, 'I'll go and see that'.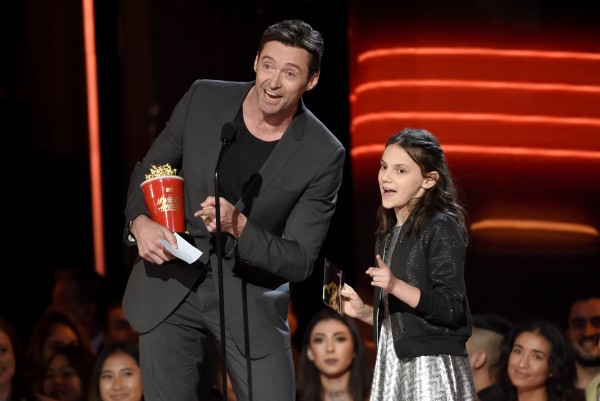 But, he confessed, director Bryan Singer noticed something was a bit off when they started shooting.
Hugh remembered: "He said, "Are you sort of walking funny, what's going on?" And I said, 'I've been doing this thing with wolves', and he goes, 'You know you're not a wolf, right?'
"I said, 'Well, there's no such thing as a wolverine',… he said, 'Go to the zoo, dude'."
For those who are similarly unaware, a wolverine is a mammal that resembles a small bear but is actually the largest member of the weasel family.
Hugh's Wolverine character, also named Logan, is a mutant born with super-human senses and the power to heal from almost any wound.
Earlier this year, Hugh marked the character's final performance in Logan.