Cara Delevingne shows off shaved head at MTV Awards
Cara Delevingne showed off her shaved head at the MTV Awards.
The British model-turned-actress, 24, painted her bare head silver at the recent Met Gala.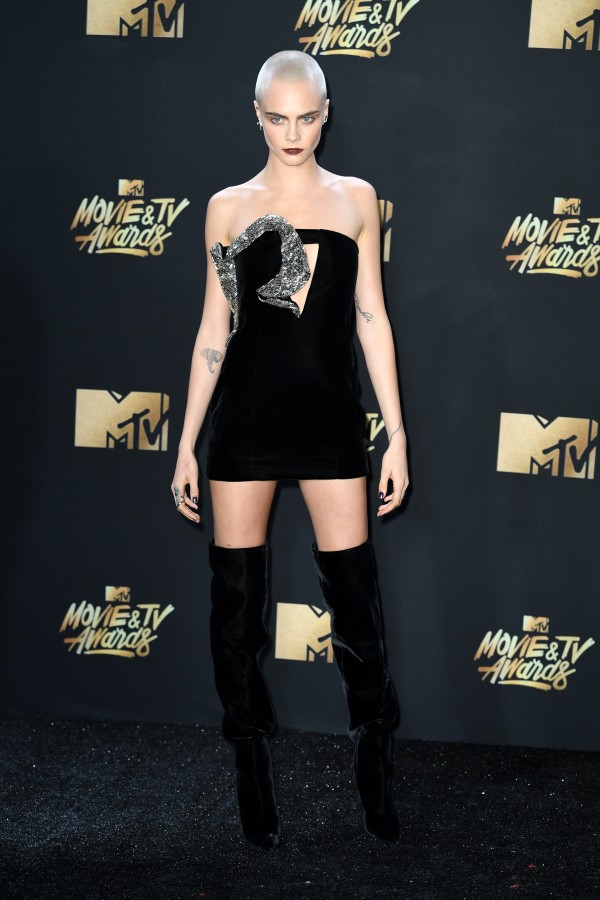 She kept the silver paint off at the MTV Movie & TV Awards, when she arrived on the red carpet in an all-black ensemble of over-the-knee boots and mini dress.
But the model appeared to have dyed her short hair, which is growing back, peroxide blonde.
She also sported a small, geometric, silver design on the back of her head, above the real tattoo on her neck.
As she showed off the tough look, she posted a quote on Instagram by the writer RH Sin:
She shaved off her long hair for her role in the forthcoming film Life In A Year, in which she plays a woman with cancer.
Actress Emma Watson, an award winner on the night, also turned heads in a black and silver, asymmetrical sequinned number.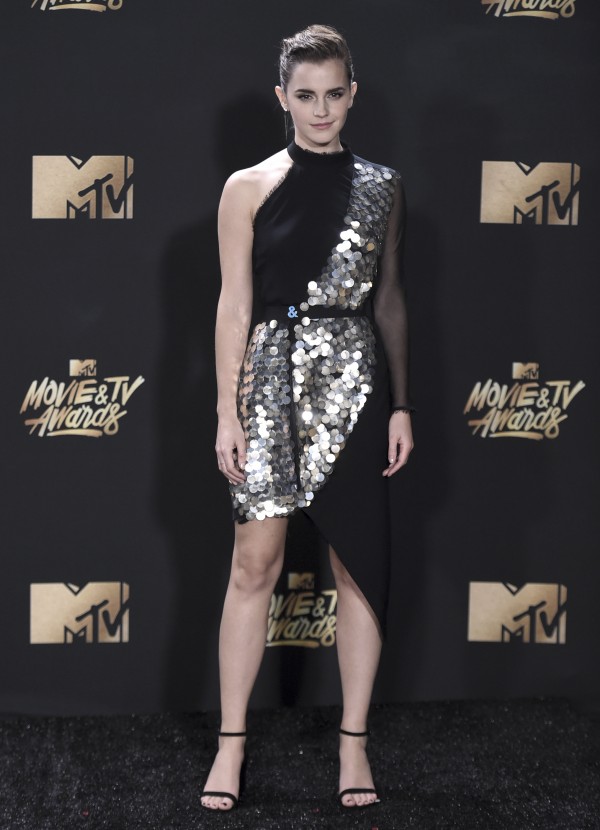 The run-up to the event, in Los Angeles, saw some of the stars running for cover in a sudden hail storm.
US actress Zendaya Coleman stunned in a backless green frock while True Grit's Hailee Steinfeld wore a purple number with cut-out panels.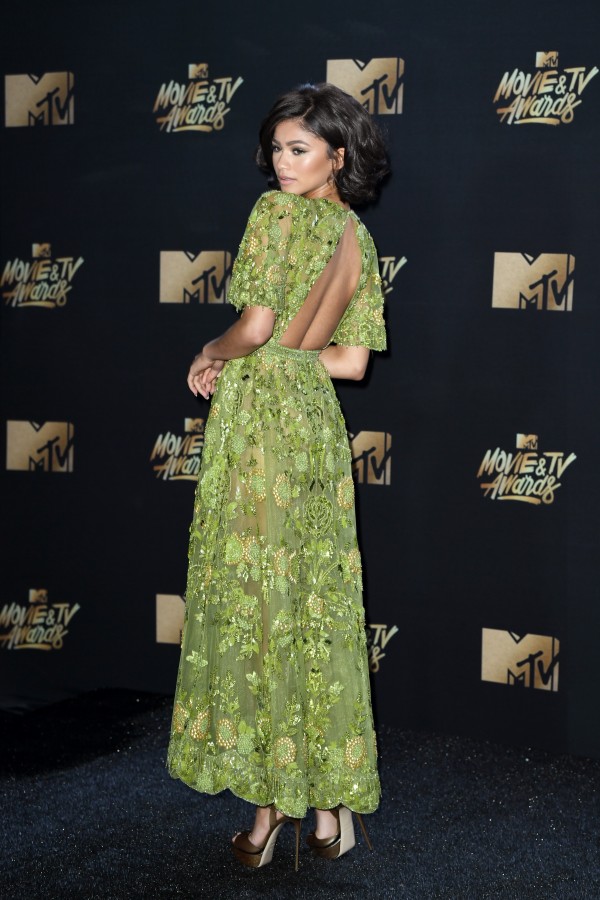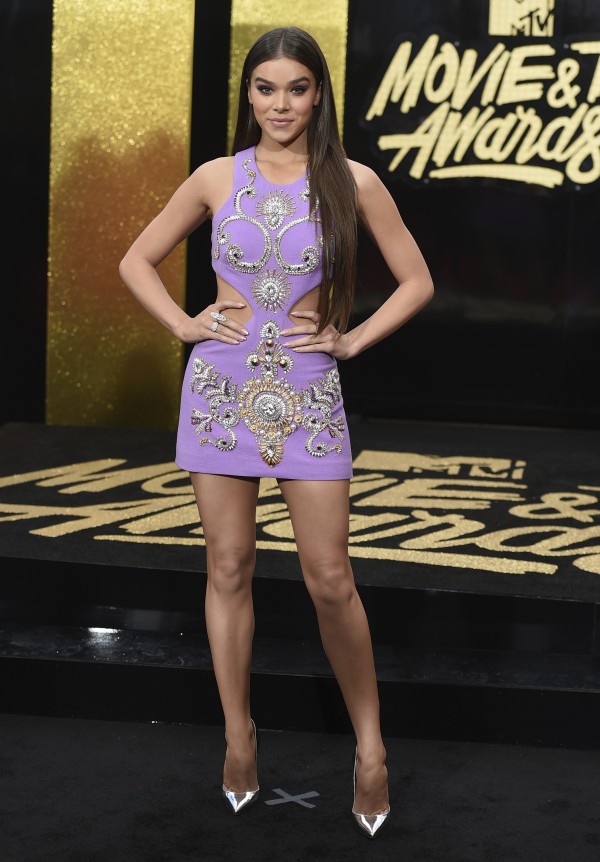 Zac Efron and British teenage star Millie Bobby Brown opted for all-white.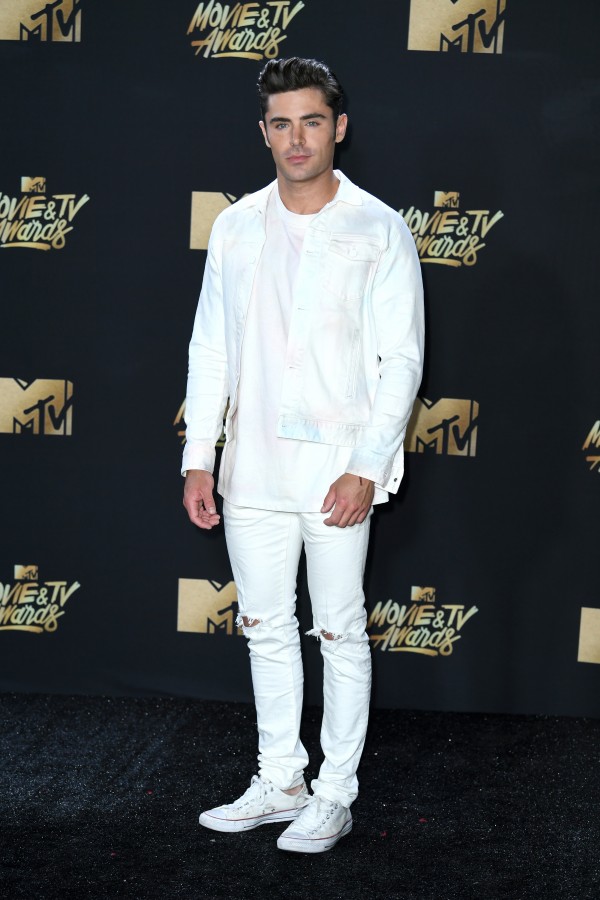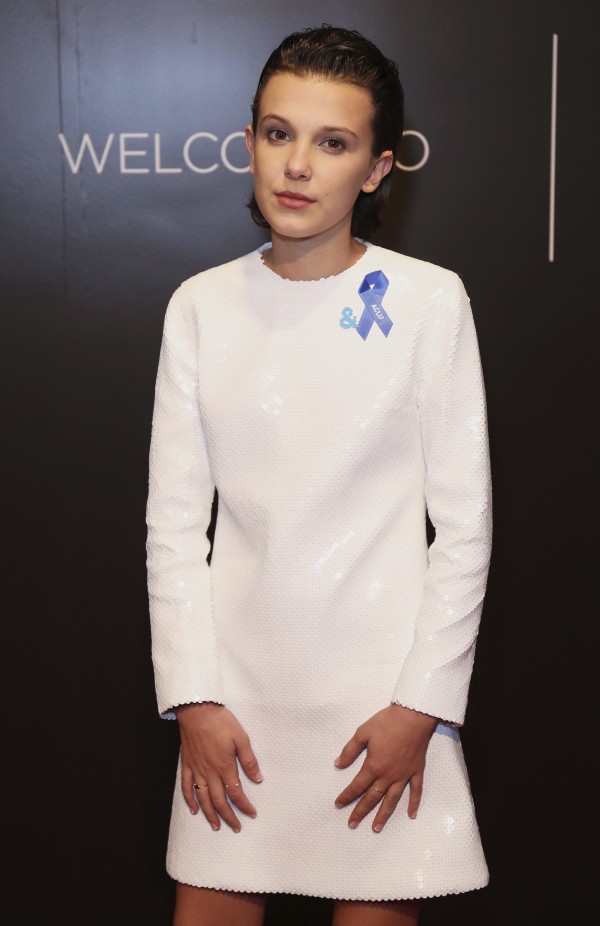 Singer Zara Larsson wore sliver thigh-high boots with a blue, purple, red and yellow dress.