Vogue's Anna Wintour chooses Chanel and sunglasses for Palace date with Queen
American Vogue editor-in-chief Anna Wintour congratulated the Queen on her husband's service to the country as she was made a Dame Commander.
Wintour, who has spent almost 30 years editing the fashion bible, described the Duke of Edinburgh as an "inspiration to us all" following the announcement that he will retire from public service in the autumn.
The 67-year-old removed her signature sunglasses shortly before entering the ballroom of Buckingham Palace, where she received an honour for services to fashion and journalism.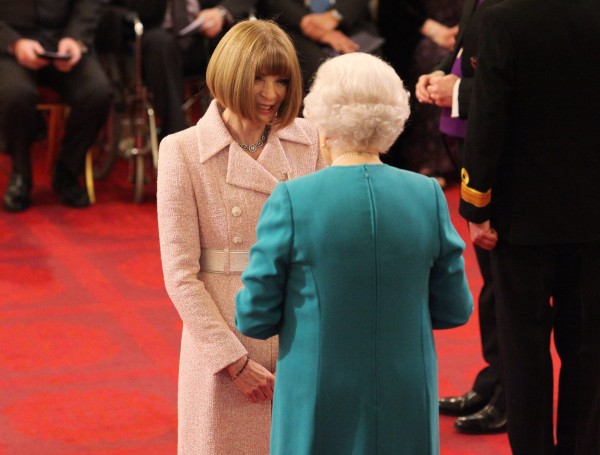 But the Queen struggled to attach the insignia to the editor's pink belted Chanel outfit during the ceremony.
Wintour told the Press Association: "She couldn't find where to put the brooch.
"I congratulated her on Prince Philip's service because obviously that's so remarkable and such an inspiration to us all."
Wintour, who was born in London, was editor of British Vogue between 1985 and 1987 before taking the helm of the US magazine in 1988.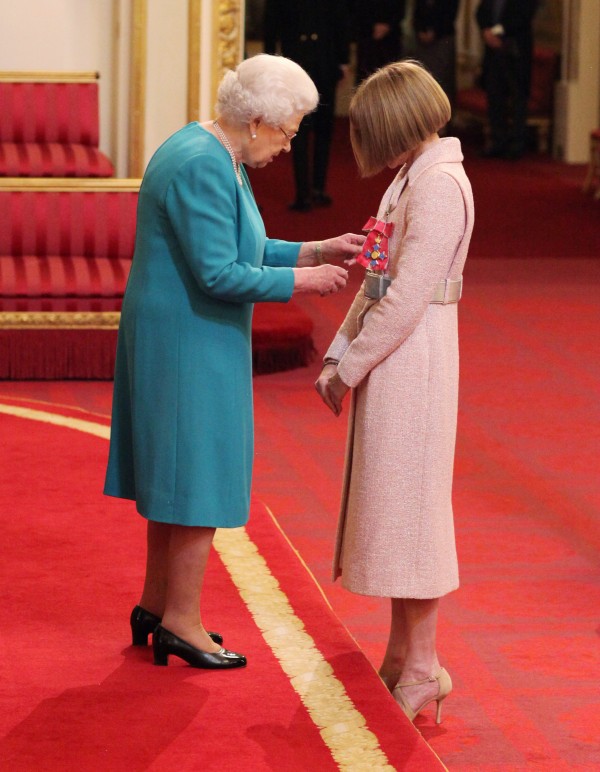 Known for her flawless sense of style and trademark bob haircut, she earned a reputation as a formidable force in fashion.
She said it was "wonderful" to receive the honour from the Queen for her services to the industry, watched by her daughter Bee Shaffer.
"Obviously this is a city that I grew up in, a city that I have so much affection and love for," she said.
"It's always wonderful to get an award but this one is extra special."
Wintour, who became artistic director of Vogue's publisher Conde Nast in 2013, praised the style and charisma of the Duchess of Cambridge.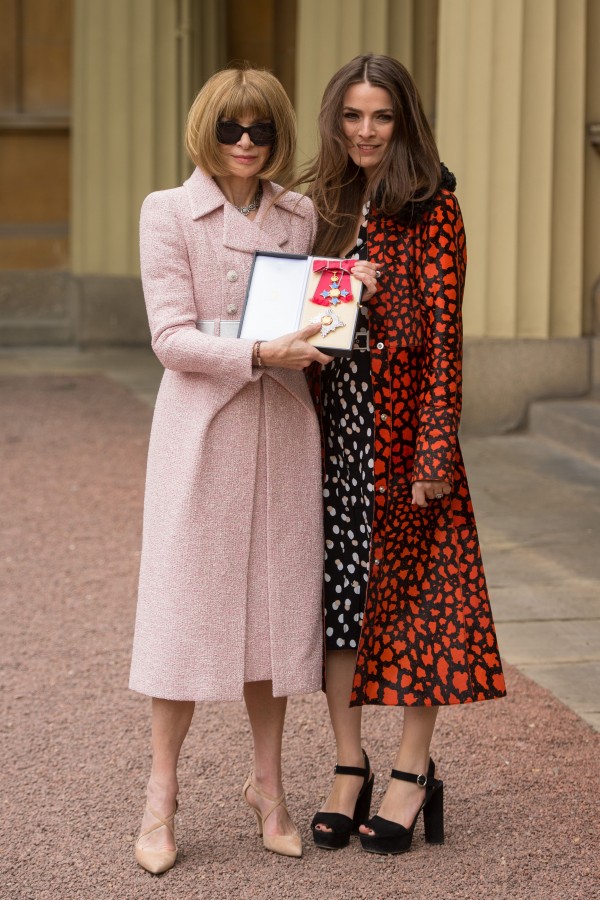 "I think everyone in the United States has such admiration for the British royal family and with the Duke and Duchess of Cambridge there's a whole new interest in the younger generation," she said.
"She has such style and she's so charming. They seem so real and authentic which I think is the right way to be today."
A host of distinguished figures were honoured by the Queen during the service, including the former bishop of Liverpool, James Jones.