This student covered her school in graduation posters inspired by Vines
A Texas teen managed to pull off a hilarious graduation prank, as she and two friends decorated her school with posters based on famous Vines.
Azhu Garcia from Houston, along with two friends Valentina Garcia Ocampos and Vy Nguyen, created the posters as part of a senior prank.
The 16 posters are based on viral Vines, and have been given a graduation spin.
The Tweet thread containing all of the posters has reached over 39,000 retweets.
Garcia said: "My friends and I really like Vines and we quote them all of the time, for our senior prank we wanted to come up with something that represented us and that relates to graduation."
The posters represent hilarious Vines that gained popularity before the platform was officially closed in 2017.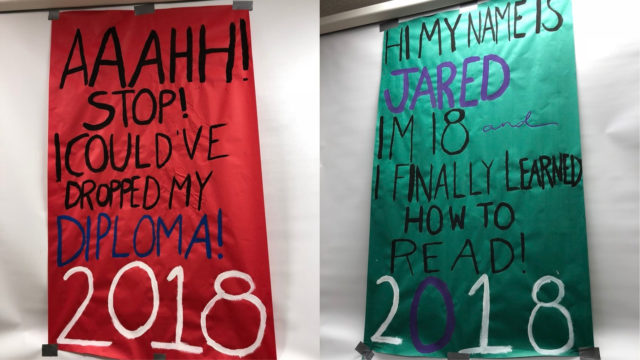 Posting along with the photos, Garcia said: "Thanks to all of those that are leaving nice comments, we really appreciate y'all.
"This was part of our senior prank and it's really cool to see all the likes and retweets."
Garcia said that she loved all of the posters, but included in her favourites were designs based on the "I have a basketball game tomorrow", and the "it's an avocado, thanks" Vines, pictured below.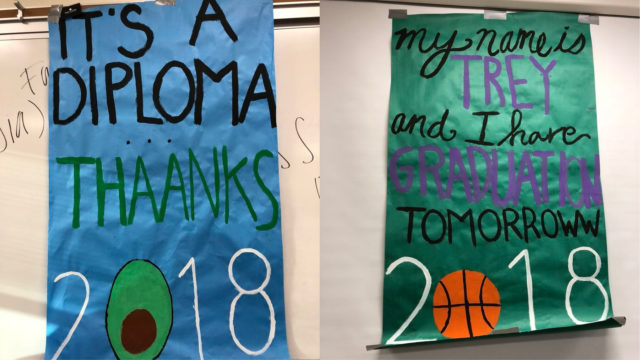 Garcia said: "Most people in our school liked it, especially after seeing how much attention we received.
"I never expected it to blow up like this… it's been cool to read people's positive messages, and especially cool to see other seniors recreating our work."