These two young orangutans were being kept as pets until a rescue
Conservationists in West Borneo have rescued two young orangutans whose mothers were killed when they were taken from the wild.
Utu and Joy had been kept as pets by residents of Semandang Hulu village for around five years and were rescued by International Animal Rescue (IAR) and the Conservation Agency for Natural Resources.
Utu had been kept in a wooden cage measuring 1.5m x 1m and fed a diet of rice and fruit.
The rescue team learned that, at the time when Utu was caught, his mother had been shot, butchered and then eaten.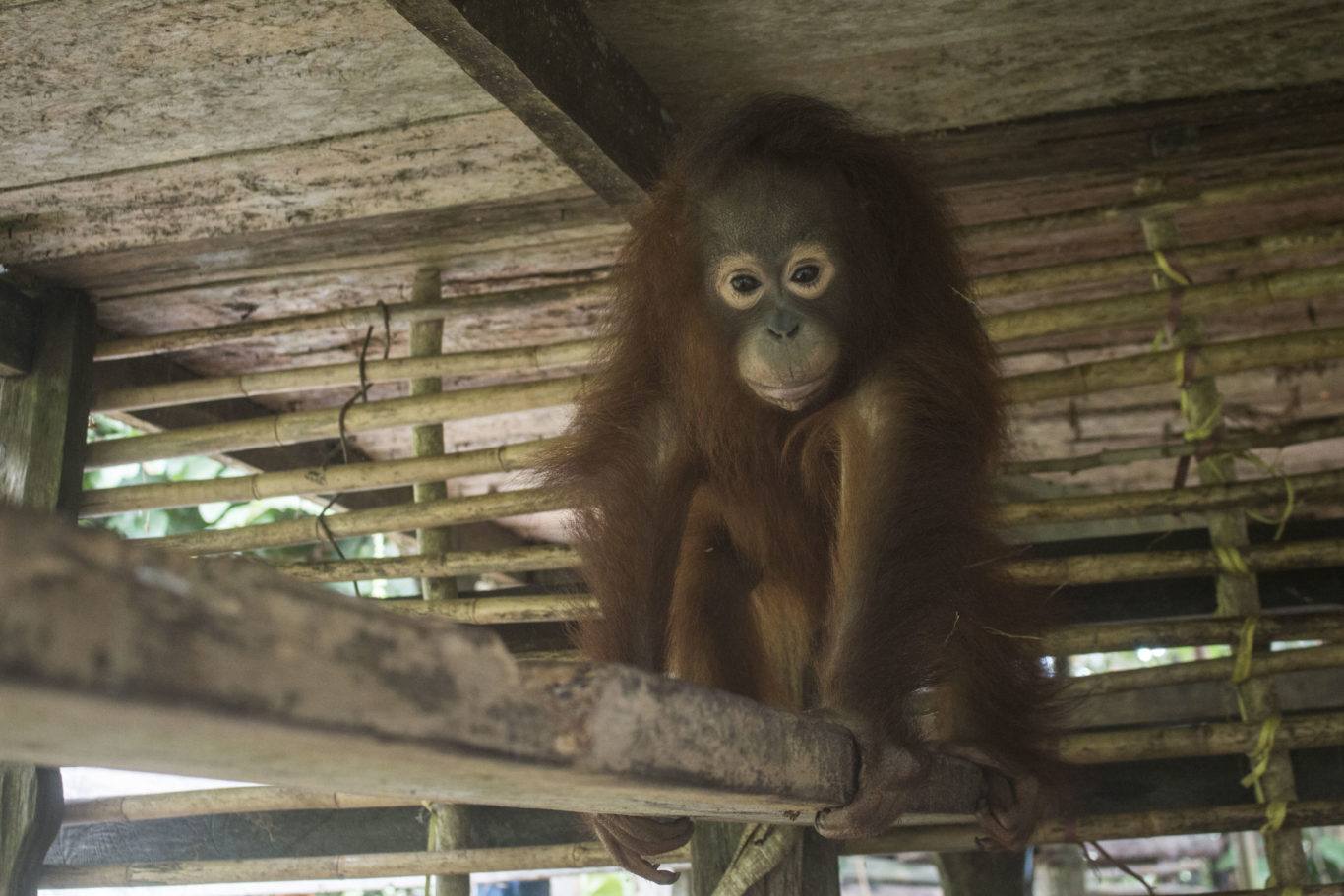 Joy was bought by her owner from a hunter in a village on the edge of a protected area of forest for 300,000 IDR (£15). He had been fed on a diet of sugar cane, rice mixed with sugar, bananas and sweet potatoes.
The pair were taken to the IAR's 150-hectare conservation centre, which is already home to 115 orangutans that were being kept as pets prior to their rescue.
Despite this practice being illegal in Indonesia, the orangutans' rescuers say it is common to find them being kept as pets in rural communities.
"Given the principle of supply and demand, keeping orangutans supports the illegal trade in them," said IAR's operations manager in Indonesia, Dr Adi Irawan.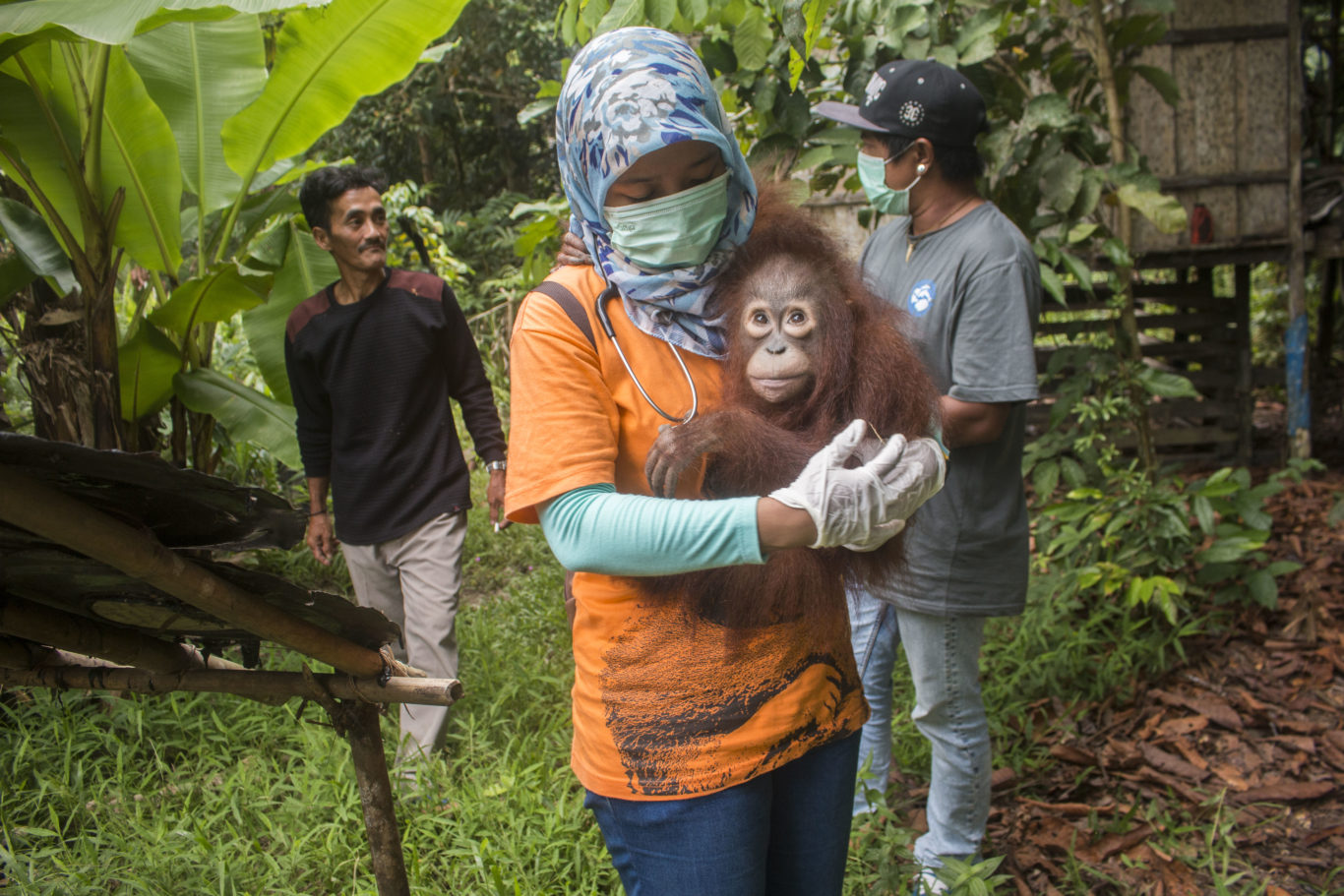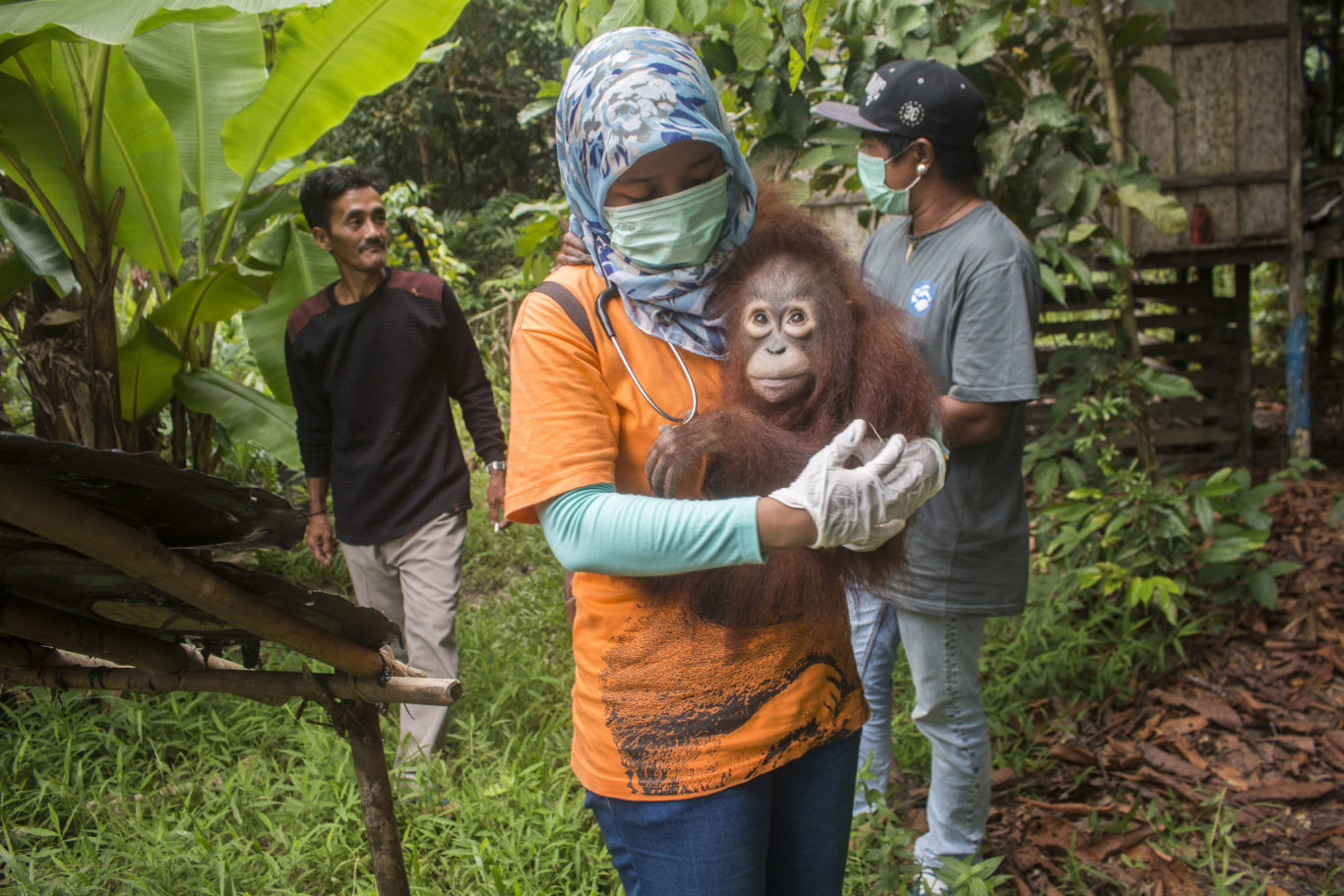 The charity is calling for those found in possession of orangutans as pets to be prosecuted according to existing Indonesian law. It says this will help to end the cycle of wildlife hunting.
"This is the time for all who keep orangutans to realise that if they continue to violate this law, orangutans will soon be extinct," said Karmele L Sanchez, programme director of IAR Indonesia.
"People who encounter those that sell orangutans should not buy the orangutans and should immediately report them to the authorities. If people do not cooperate by handing over orangutans, then law enforcement is needed."