The World Coal Carrying Championships are exactly as intense as this man's face suggests
The World Coal Carrying Championships have been held for a 54th year in Gawthorpe.
The annual Easter event challenges men and women to, you guessed it, carry coal. And lots of it – competitors must run up a 1,012 metre hill carrying 50kg and 20kg sacks of coal, for men and women respectively.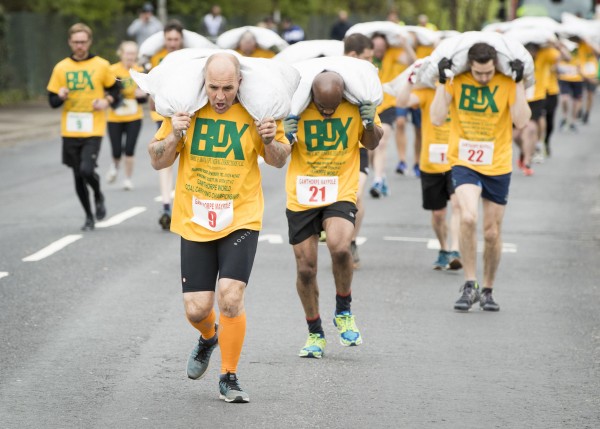 This year thousands gathered to watch competitors climb from the Royal Oak pub to the maypole on the village green – and some of the Bank Holiday Monday competitors were truly inspiring.
One of the competitors, 19-year-old Gabrielle Oldroyd, had a kidney transplant nine years ago.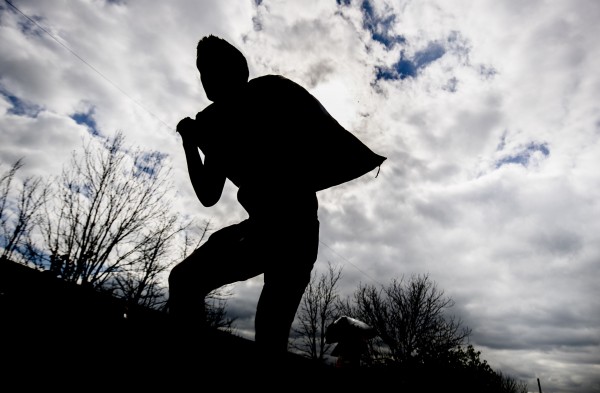 "I'm shattered. It's huge," said Oldroyd. "To say I had a kidney transplant in 2008, to come and do this is probably the craziest thing I've ever done.
"To anyone out there with any health issues or anything, it just proves it can be done if you put your mind to it and I've proved that today."
Another star of the competition was Joel Hicks. Hicks lifted double the normal amount – a whopping 100kg bag…
It's not surprising Hicks is something of a coal carrying expert though, he's been doing it for a few years now.
Last year he ran it in a wedding dress, for example.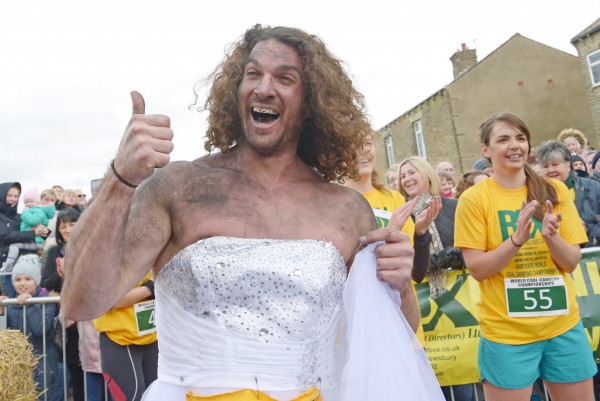 Having said that, all that extra coal this year did take its toll on the poor lad…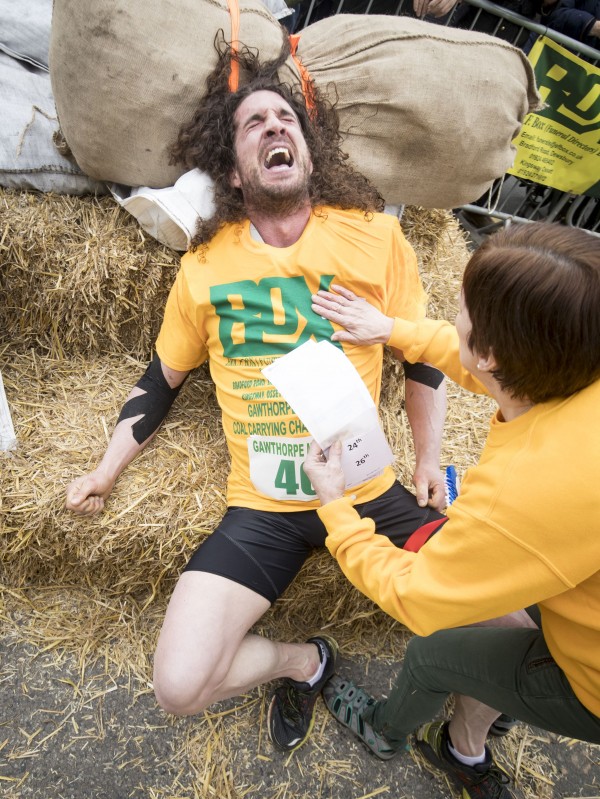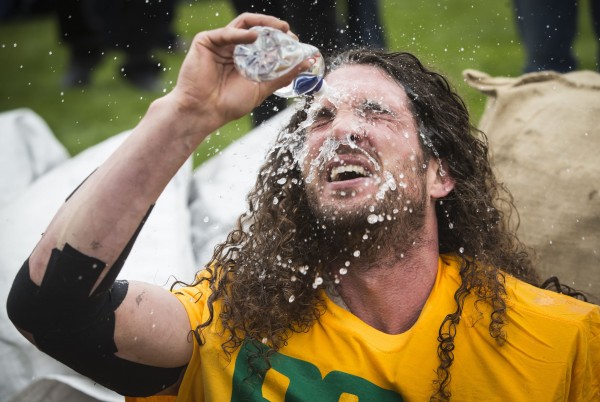 A face of pain.
Elsewhere on the course there were members of a Morris dancing band playing songs to raise the competitors' spirits.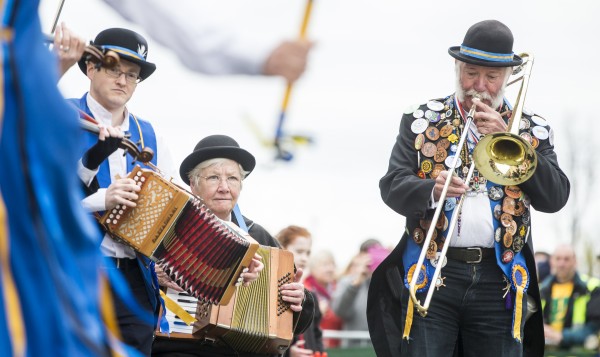 We know what we'd rather be carrying…
Meanwhile, one unfortunate soul was accosted by Captain America.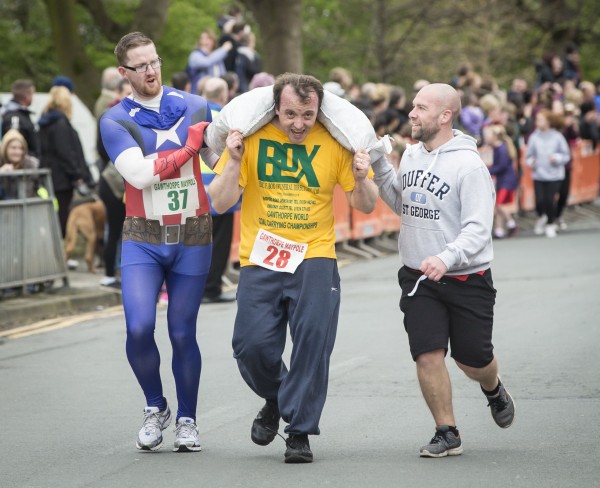 Okay so maybe he was giving a helping hand.
At the end of it all though, some finished things up in the best way modern society knows how – with a selfie of course.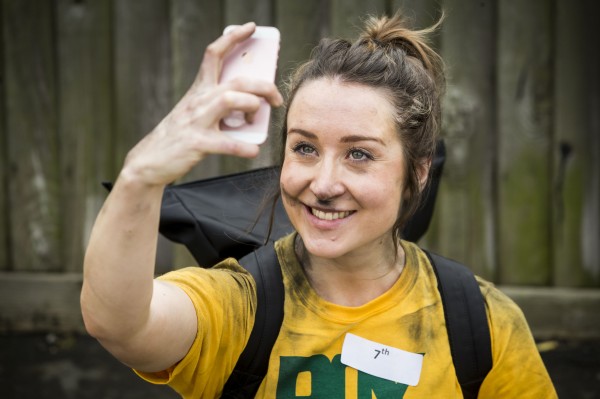 Sign us up for next year.