Ollie Chessum knew ankle injury was bad after reaction from England team-mates
Ollie Chessum knew from the reaction of his England's team-mates that he had done some serious damage as his World Cup dream flashed before his eyes.
Chessum faced a battle to be fit for the tournament hosted by France when a "freak training accident" during the final week of the Six Nations left him needing surgery to repair a dislocated ankle.
It was a savage end to his season but England's breakout star of the Championship had already done enough to convince boss Steve Borthwick that he should be given every chance to prove his fitness for the World Cup.
Now two matches into his comeback, the Leicester Tiger is set to join Maro Itoje in the second row for the crucial Pool D opener against Argentina on September 9.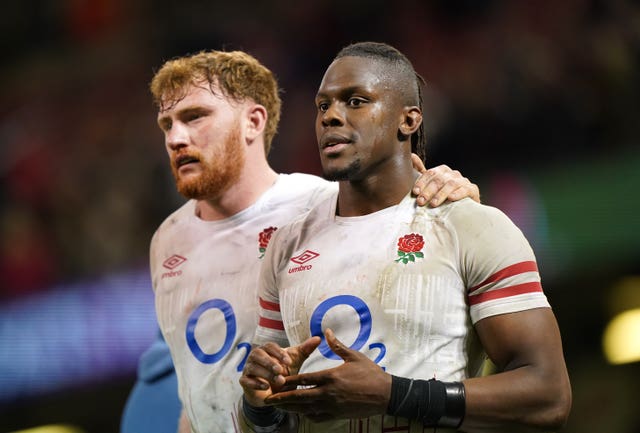 "I got a tackle from behind and I got my foot caught. It was just a freak training accident," Chessum said.
"Initially I just thought I'd rolled it, but as I rolled over and the lads were around me, I saw them all turn away and that's when I knew I should probably have a quick look – and my foot wasn't where it was supposed to be.
"When I first did the injury one of the first things I said to Freddie Steward was 'that could be my World Cup', and he said 'don't think like that'. I was quite emotional at the time.
"There have been days in the last five months where I've thought it doesn't feel great, but getting back was always the goal.
"We knew it was going to be close. I spoke to the surgeons and they said it would be four to six months and with no setbacks, that would be a semi-realistic goal.
"But then I had conversations with some of the physios and they said that they've had lads who have had similar injuries that have taken seven to nine months.
"I just cracked on with it. If it happened, it happened. And if it didn't, it didn't.
"It's still not 100 per cent now. There is enough there that I can do what I need to and I can play rugby, but the likelihood is that for the next year or two I will need to look after it."