Gareth Southgate admits Raheem Sterling not happy after England snub
Gareth Southgate admits Raheem Sterling was "not particularly happy" after being snubbed for an England recall.
The 28-year-old is one of the national team's most experienced players but has not added to his 82 caps since December's World Cup quarter-final exit to France.
Sterling missed England's March meet-up through injury and a nagging hamstring issue led to what his camp described as a "mutual decision" to focus on recuperating his body after a rocky first season at Chelsea.
But the forward did not receive the recall he hoped for after a strong start to the campaign, with Southgate overlooking him for September's Euro 2024 qualifier against Ukraine and friendly in Scotland.
"We were really pleased with the group (in June)," the England manager said.
"To bring Raheem back in we have to leave someone else out and on the back of three games I didn't think anybody in this group of attacking players warrants being left out.
"It's really good to see him start the season so well. He looks in good condition, he looks hungry.
"He's obviously an important player for us and has been an important player for us.
"But we have in those attacking areas just behind the nine a lot of competition for places.
"I think all of those players have started the season well and certainly the group that are with us has done really well for us in the in the recent games."
Put to the England boss that Sterling has missed three squads in a row, he said: "He was not available for the last two and of course that's given other people the opportunity to play well and to establish themselves in the group.
"It's a difficult call and Raheem is not particularly happy about it, but I understand that because he's an important player for us.
"I'm convinced he's going to have an excellent season with Chelsea, there's no doubt about that."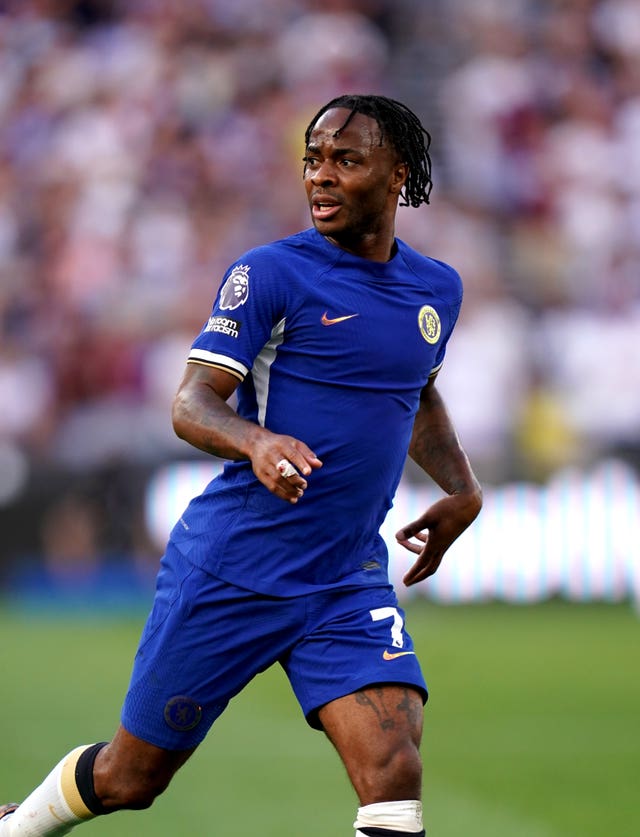 Southgate made a point of calling Sterling about his decision as he was conscious that he has been "a really big player for us" and wanted to acknowledge how well he has been playing.
"Raheem is always really respectful with how he responds and deals (with things)," the England boss said.
"He will always say 'look, I respect your decision' but of course he wants to get back in the group. And I wouldn't expect that to be any other way."
A statement from the player's camp reinforced that Southgate's "decision has been respected", adding that "Raheem will continue to focus on his domestic form".
The forward has started Chelsea's first three Premier League matches of the season, scoring twice and providing an assist in Friday's 3-0 win against Luton.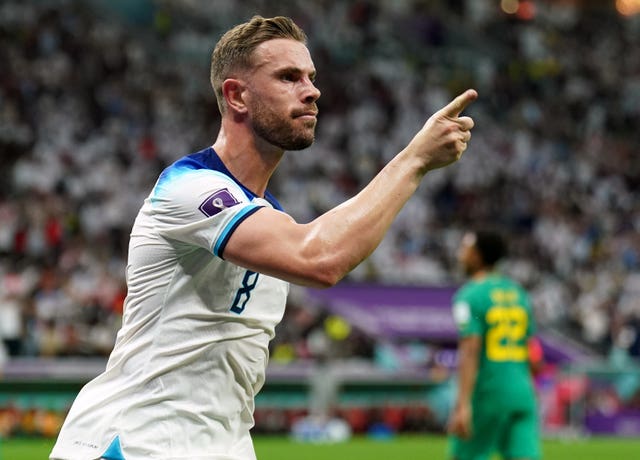 While Sterling was overlooked, Southgate kept the faith with England vice-captain Jordan Henderson despite his controversial move to Saudi Arabian club Al-Ettifaq.
There was also a place for former Manchester United captain Harry Maguire and Manchester City midfielder Kalvin Phillips, despite neither having played a minute of club football this term.
Southgate highlighted that "I haven't always said we just pick on form because clearly that hasn't been the case in a number of positions".
England's absentee-hit central defence and lack of single pivot midfield options help explain the involvement of Maguire and Phillips, but they are not guaranteed to keep their places if club issues remain.
"I think with Harry, the injuries to (Raphael) Varane and (Luke) Shaw probably mean that there is unlikely to be any change there in terms of a change of clubs," Southgate said ahead of Friday's transfer deadline.
"So, no, I can't sit here and say it's an ideal situation with either.
"With the centre-backs, we have got a chance for others to come in (due to absences) and there are others playing in the role.
"In midfield it's more of a concern because of the specifics of the position.
"I know I've talked about the low numbers of English players playing and people say: 'What are you moaning about? You've got a great squad to pick from'.
"But it's the positional specifics. There is a lack of depth in certain areas – left-back is one and midfield pivot is definitely another."
Southgate largely stuck with the tried and tested for September's double-header, but there was a place for uncapped Chelsea defender Levi Colwill and, more surprisingly, Arsenal striker Eddie Nketiah.
"Two young players who are doing very well, who have done well with our junior teams," Southgate said. "Levi, of course, had some time with us in the summer anyway.
"Eddie is coming in because it's an area where we'd like to have a look at him.
"He's a young player with a really good pedigree, very good finisher and it's good for him to have some time with us.
"I think he's record goalscorer with the Under-21s as well.
"He's not had the chance to work with us up to this point but he's a player that we're really interested in."