Liverpool boss Jurgen Klopp wants clarity on time-wasting offences
Jurgen Klopp called for clarity on time-wasting offences after Trent Alexander-Arnold was booked for taking too long over a throw-in during Liverpool's draw with Chelsea on Sunday.
This season has seen the introduction of measures to try to keep the ball in play for a greater proportion of matches, with significant increases in added time seen over the Premier League's opening weekend.
It is hoped that adding on time to reflect the length of pauses to the game will deter players from delaying the restart of play.
But Klopp believes the yellow card shown to Alexander-Arnold in the 67th minute at Stamford Bridge whilst the score was 1-1 was unfair since the defender was looking for a player to throw the ball to.
"I think last season some teams stretched it, definitely," he said. "And we are not one of these teams, we never were. I knew we would get a yellow card – probably the first yellow card – for time wasting with a throw-in.
"When Trent is looking for a player and tries to find a player, this is a tactical thing – he cannot just take the ball and throw it.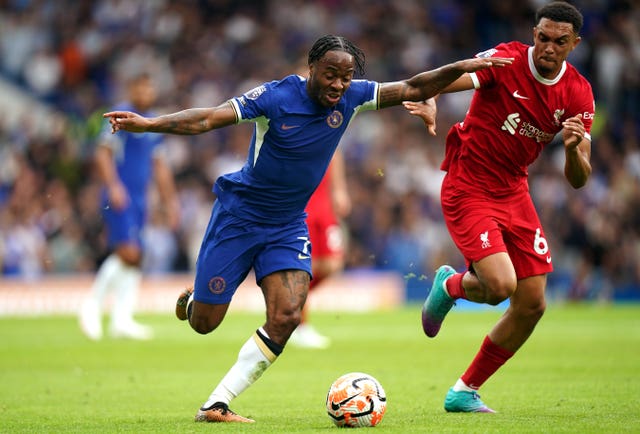 "Maybe we have to clarify it a little bit, but besides that I think too many teams stretched it and did it too obvious and that's why everybody thinks we should watch a bit more football.
"I don't know exactly what the net ball in play time was today, but that's how it is now. It was not a problem today for me, to be honest. What was it, first half six minutes? Because of the VAR decisions. And second half, five, I think.
"That's a lot but this is a time where we try to sort it like that. I am not sure that will last forever but at the moment it's like that and we have to deal with it."
Liverpool led early in west London thanks to Luis Diaz's well-taken breakaway goal and thought they had doubled their lead when Mohamed Salah slotted home, only for VAR to adjudge the striker was offside.
Chelsea levelled through debutant defender Axel Disasi and had a second goal of their own from Ben Chilwell chalked off after a video check, as the sides played out an entertaining draw.
The game was characterised by a lack defensive control in midfield from both sides, though Chelsea have since beaten Liverpool to the £115million signing of Moises Caicedo from Brighton and look set to land Southampton's Romeo Lavia, who has also been courted by the Reds.
"We should've solved it better," said Klopp of his team's difficulty in midfield. "The best way to avoid these kind of things (is) obviously controlling the game (which) we could've done, because when we did that we passed in the right moment and kept the ball in the right moment and created one v one situations on the wing, so it was really tricky for Chelsea to deal with.
"It's the first game, not the last, so we have a lot of things to improve – there's no doubt about that – but I saw already a good basis."
Of the two clubs' competition over Caicedo and Lavia, he added: "(More players) is usually what a Chelsea manager wants, and usually they get it."