Erling Haaland on a mission to realise Champions League dream with Man City
Erling Haaland is well aware he was brought to Manchester City to help them win the Champions League.
City are just one victory away from claiming the prize they covet most but has eluded them time after time with several near misses in recent years.
Haaland has been key to their latest charge to the final, where they face Inter Milan in Istanbul on Saturday, after a prolific first season at the Etihad Stadium.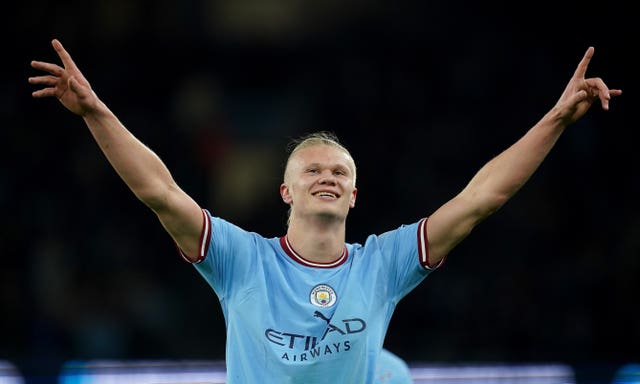 The Norwegian has plundered 52 goals in all competitions since City identified him as the potential final piece in their jigsaw last year and paid £51million to recruit him from Borussia Dortmund.
"The Premier League, they won it two times in a row before I came here," said Haaland. "So they know how to win the Premier League.
"The only thing they miss now is the Champions League. You can think and read between the words and the lines – I have been coming here for a reason."
Haaland scored a record 36 Premier League goals as he helped City make it three titles in a row. They followed up that success by winning the FA Cup last weekend.
Now City are bidding to join rivals Manchester United in the history books by becoming only the second side to win the treble.
Doing so would see Haaland fulfil a long-held dream of winning the Champions League.
"I have been dreaming and thinking of it my whole life," said the 22-year-old. "It has been my dream as long as I can remember, so a long time.
"Of course I have been thinking of this. There is one game left we have to perform at our best in. We have been doing it now for so many games in a row. It's about keeping going."
Such is Haaland's love of the Champions League, that he even used to play the competition's theme music in his car during his younger days.
"Yes, there is a video of me doing that," he said. "You can search it up. It's true."
Haaland feels his game has improved at City under the guidance of Pep Guardiola – someone he describes as a "detail freak" – but is convinced there is more to come.
He said: "I am really enjoying every single day with him, with the intense Pep. I like it.
"I am still young, I can improve a lot and I am at the perfect place to work with the best coach and players in the world."