Will Smallbone hopes set-piece tips from James Ward-Prowse can benefit Ireland
Will Smallbone is hoping to take a leaf out of set-piece specialist James Ward-Prowse's book as he attempts to prove himself invaluable to the Republic of Ireland.
The 23-year-old Southampton midfielder, who spent last season on loan at Sky Bet Championship Stoke, was named man of the match on his senior debut for his country in March's 3-2 friendly victory over Latvia and will hope for a competitive bow in this month's Euro 2024 qualifiers against Greece and Gibraltar.
Manager Stephen Kenny is well aware of Basingstoke-born Smallbone's dead ball capabilities and having spent time on the training ground with free-kick master Ward-Prowse, he is hoping that might aid his cause.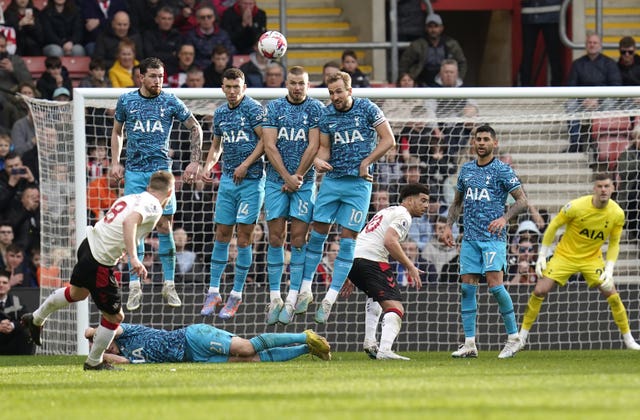 He said: "I always took set-plays going through the academy at Southampton and when I went to the first-team, I have done a few sessions with James.
"He's one of the best, probably in the world, at taking free-kicks and to learn from him is something that I was very fortunate to do. Hopefully I can carry that into the Ireland squad."
Smallbone's introduction to the international stage could not have gone a lot better as he turned in an assured display, admittedly against limited opposition.
Asked if he has been surprised at how well it had gone, he said: "Yes and no. I am obviously confident in my own ability, but it was very nice to have my debut go alongside a man of the match.
"Maybe at the time it wasn't something I thought about too much, but looking back on it, it will always be something that I'm very proud of.
"It has always been a dream of mine to get through to the senior international stage and to have that match in March was fantastic for me. I feel ready now to push on and hopefully play a big part in the campaign."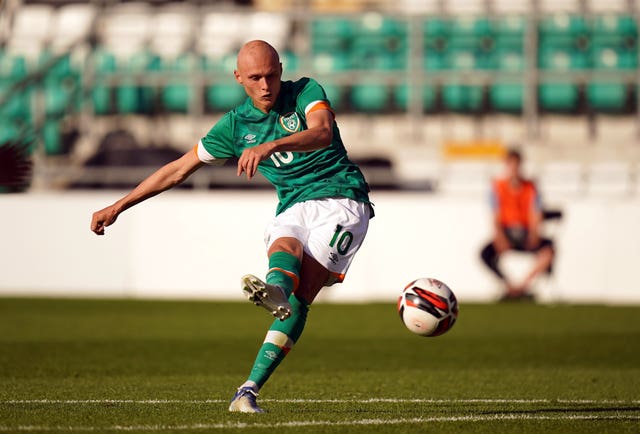 Smallbone's Ireland adventure is reward for all the hard work he has put in to fight his way back from a ruptured anterior cruciate ligament in January 2021 while at the same time dealing with alopecia – he has since become an ambassador for Alopecia UK – a process which he believes has made him stronger.
He said: "The stuff that's happened to me over the last few years, I wouldn't wish upon anyone. I've shown resilience and a lot of character to know that I can take on anything that is thrown at me."
The midfielder, who qualifies for Ireland through his Kilkenny-born mother, will return to the relegated Saints after the summer.
He said: "I'm happy to concentrate on Ireland and worry about that when I get back, but next season is very important for me to carry on playing football."