Kyle Walker insists Champions League win will not define Man City's achievements
Manchester City defender Kyle Walker insists Champions League success will not be the defining factor of the club's achievements but admits victory would earn them recognition as one of the best teams in the world.
City's domestic excellence is not in doubt, having won the Premier League in five of the last six seasons and collected a total of 11 trophies since Pep Guardiola took charge in 2016-17.
But their only previous appearance in a Champions League final ended in defeat to Chelsea two years ago and not winning European football's elite trophy continues to be the major football-related criticism levelled at the club.
Walker believes the trophy haul under Guardiola deserves respect but he knows until they win the European Cup it will always be a millstone around their necks.
"It doesn't define what this squad has achieved over the last six years if we go on and win this or not," said the full-back ahead of Saturday's final against Inter Milan.
"It helps massively to say that we can be put in that category of probably one of the best Premier League teams of all time. We don't win five Premier Leagues in six years if we are not a good team.
"We kind of know we are a good team but to be recognised globally as one of the best teams you need to win the Champions League.
"We are not beating around the bush with that, we know this is now a great opportunity, we have a second chance definitely with Pep and the group of players who have stayed around and we need to put right the wrongs we did against Chelsea."
However, City are not only chasing their first elusive Champions League in Istanbul but a place in the history books.
Victory would complete a Champions League-Premier League-FA Cup treble only previously achieved by neighbours Manchester United in 1999.
To secure that would add that extra veneer of validation to Guardiola's side and Walker admits it is a motivating factor.
"Of course, I think that United team, along with the Invincibles (Arsenal's 2003-2004 side), is probably up there with the best Premier League teams of all time," said the England defender.
"What us and Liverpool, to a certain extent, have done where we have been battling for the last number of years I think (means) we should be in consideration.
"Both teams have fantastic players but they have got the big Champions League trophy that we can never say we have got.
"For us to be in contention of being talking around that we need to go and pick up this but by no stretch of the imagination do we just turn up on Saturday and we win it."
Guardiola has admitted he got the game plan wrong in 2021, after surprisingly dropping his first-choice holding midfielder Rodri.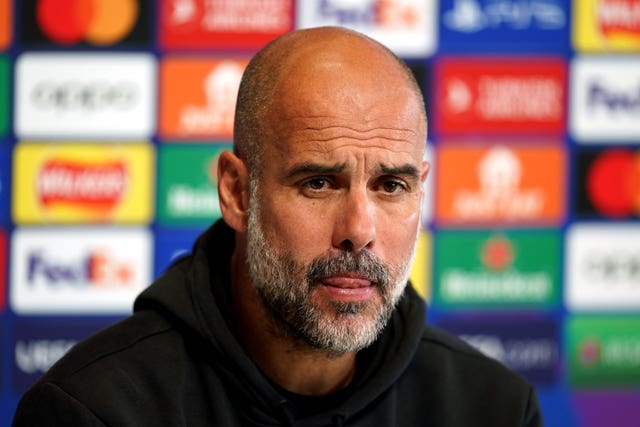 But Walker said the players who experienced that defeat could now use it as a positive.
"I don't think any team goes straight to the final and wins it," he said.
"I think you always have to go through setbacks, those nearly games, those losses.
"Even with the national team, each step of the way, we have got to a semi-final, got to a final, and hopefully big things are around the corner.
"I think all big teams have to go through setbacks to actually maybe give you the little bit of desire.
"We've been there. When you walk out (for the first time), hear the anthem playing and see the cup you think 'Oh my gosh, it's actually happening now'.
"Now, when you walk out, you know you've been here before and it is just about playing your football and trusting the people around you.
"Erling (Haaland) is popping up with the goals, Kevin (De Bruyne) is popping up with the assists so I think we will be all right."