Alan Stubbs demands change 'from boardroom down' despite Everton escape
Former Everton captain Alan Stubbs says he was left feeling both relief and anger after the club secured Premier League survival on Sunday and has called for "major changes from boardroom level down."
The final day of the season saw the Toffees claim the victory they needed for safety as Abdoulaye Doucoure's stunning 57th-minute strike sealed a 1-0 win over Bournemouth and Leicester and Leeds were relegated.
Stubbs told BBC Radio 5 Live: "There are two (feelings) – one is relief and the other is anger.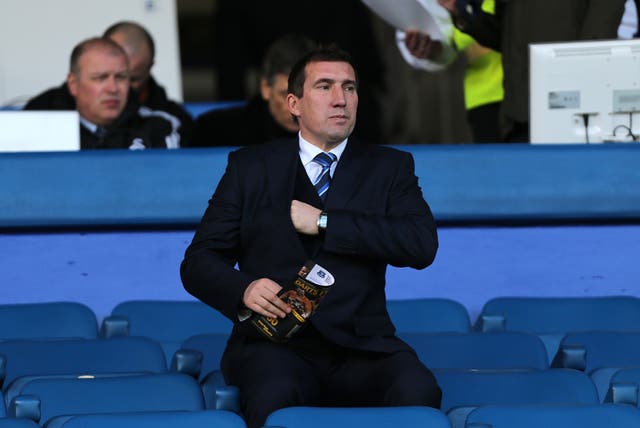 "It was a horrible 90 minutes as an Everton fan, watching that and the emotions you were going through. The players did really well – to play under that pressure, it's not easy and the manager (Sean Dyche) deserves a lot of credit as well.
"But now…Everton need to make some major, major changes from boardroom level down. It's got to happen."
Regarding Everton owner Farhad Moshiri, Stubbs added: "I have to applaud him in terms of he's invested in the club, but he's been really poorly advised by people on the board and probably people he's trusted in as well, and he has to take a step aside because he's not a football person so he shouldn't be getting involved in any football decisions.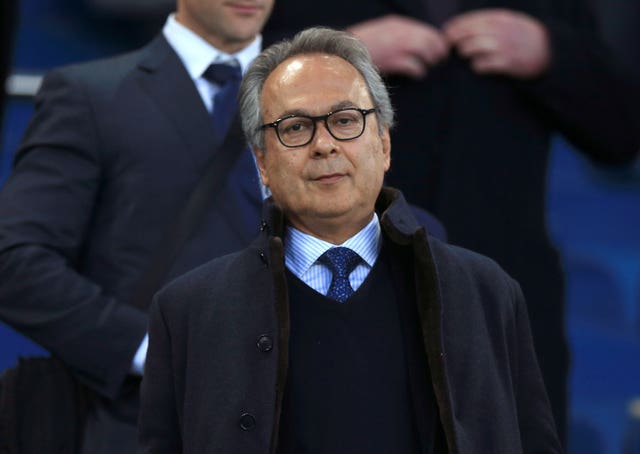 "That's got to be left to people and trust them to do the job, and if he doesn't trust them they shouldn't be there in the first place.
"(Chairman) Bill Kenwright, (chief executive) Denise Barrett-Baxendale, thanks very much but it's time to go because you've failed this football club, on and off the pitch, and the owner has to make those decisions, because if he doesn't, the animosity among the fanbase…they've had enough.
"This is where everyone's waiting with bated breath, to see what the next steps are. I'd be surprised if there's nothing coming from Everton today in terms of resignations. Everton is broken, and it can be fixed but there has to be major changes for that to happen."
Ex-Everton goalkeeper Neville Southall gave his view on Twitter, writing: "We need a new board, new investment and we have no world class players.
"Recruiting is key. We need to act and think and be what our motto says, not settling for anything less. Let's please just be the Everton we all want. Aim for the top always."
Leicester went down despite concluding their campaign with a 2-1 home win over West Ham.
Former Foxes skipper Steve Walsh told Sky Sports it had been a "sad day", adding: "It really hurts, it does.
"The alarm bells were ringing after 10 games, we were in a bit of trouble, so you sensed something could happen, but you never believed it would because of the quality that was in the squad.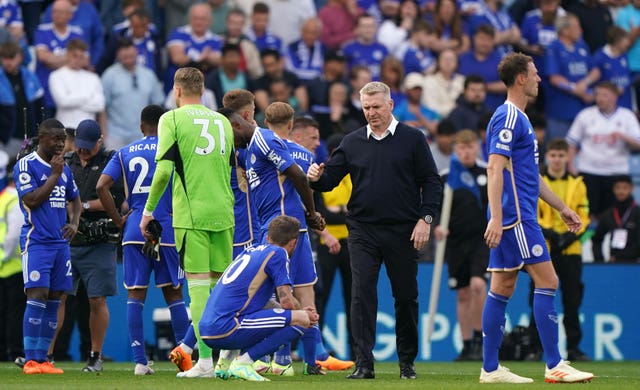 "These owners have won so much. Hopefully we can bounce straight back, but there's a lot of hard work behind the scenes that has to be done and the club know that."
Leeds went down after a 4-1 loss to Tottenham at Elland Road as the four-match rescue mission given to Sam Allardyce at the club ended in vain.
Danny Mills, who played for Leeds from 1999 to 2004, told Sky Sports: "Since Marcelo Bielsa left (in February 2022)…it's really just been poor decision after decision in terms of recruitment, managerial changes, and it just hasn't worked out for them and they've paid the ultimate price.
"Leeds have spent an awful lot of money, on players, on wages, but they haven't really bought players that are Premier League ready…and most of the signings you would say now are worth much less than what they paid.
"There's a lot of big decisions (to be made). There's a very short break now until players will be back in pre-season, so they have to appoint a manager very quickly, get things sorted out, get their ducks in a row, because if not, they're going to find themselves struggling to get a manager in like they did when they sacked Jesse Marsch with no real plan (in February, bringing in Javi Gracia). So it's slightly worrying times for Leeds at the moment."