Jurgen Klopp admits Liverpool have not been good enough for top-four finish
Liverpool manager Jurgen Klopp accepted his side have not been good enough to qualify for the Champions League this season.
A 1-1 draw at home to Aston Villa not only ended a nine-match winning run but also made their outside hopes of making the top-four even more remote.
They would have to win their final match at Southampton and rely on Newcastle or Manchester United not picking up another point from their remaining two games, an outcome Klopp admits is not going to happen.
"I think the whole season is rather a season where we qualify for Europa League than for Champions League," he said.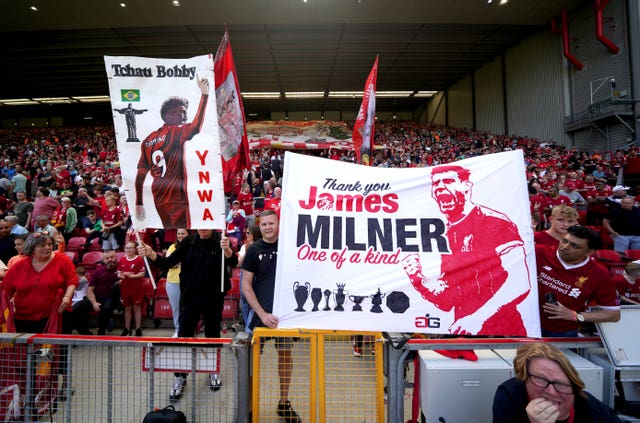 "We were for too long not good enough or ourselves."
While the draw was a disappointment there was, at least, a memorable end as Roberto Firmino, who is leaving the club after eight influential years, came off the bench to score at the Kop end in the 89th minute to cancel out Jacob Ramsey's first-half effort.
Firmino was not the only one saying goodbye to Anfield as James Milner and fellow midfielders Alex Oxlade-Chamberlain and Naby Keita, who were not in the matchday squad, are also departing when their contracts end next month and it added to an emotional but frustrating afternoon.
"This day was not an easy day for us – no excuse for anything, it just was not easy because we all love these four boys," added Klopp.
"The first half was not great I would say. We were too much in a rush in both departments, with the ball, without the ball.
"Our pressing was not good, you could see we wanted but the timing was 'Wow. 'Who is where?' That was not helpful.
"They (Villa) had moments in the game and they are a good football team obviously.
"It was clear in the second half we have to calm down, increase the pressure but calm down in the right areas, and that's what we did and then you could see the whole game was for Aston Villa super-intense as well."
Villa boss Unai Emery was satisfied with the performance, despite the late disappointment of conceding an equaliser.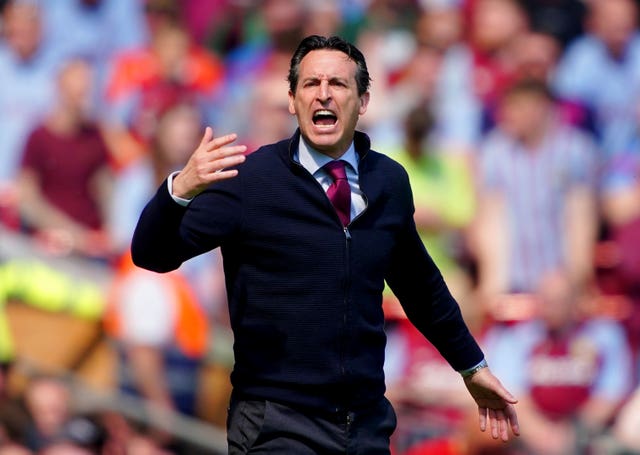 His side moved above Tottenham and will secure European football with victory over Brighton in their final match next week.
"You can analyse 90 minutes in different ways," Emery said.
"I think the first half we played very well but we played well because to play to avoid the high press is not easy and to play with the personality we did is not easy.
"To have got three points would have been fantastic, we defended very well and our commitment was fantastic.
"I've played here before and I know what a difficult match it is here at Anfield. They were in their best moment of the season, confident, trying to get top four."