Anything can happen in football – Pep Guardiola wary of threat posed by Everton
Pep Guardiola is wary of an Everton side he feels should not be in a relegation battle.
Guardiola takes treble-chasing Manchester City to Goodison Park on Sunday for a match crucial at both ends of the Premier League table.
Leaders City need points to retain their advantage over title rivals Arsenal while the Toffees are battling for survival.
Everton have endured a miserable campaign but they dramatically boosted their hopes of beating the drop by claiming a stunning 5-1 win at European hopefuls Brighton on Monday.
"They have the history and the quality of team to not be in this position," said City manager Guardiola.
"Brighton is one of the toughest places to go and the result had a real impact, I am sure, not just in the table but in their mood.
"Brighton have had incredible results against Wolves and Man United but immediately they were surprised by two early goals.
"The defensive structure, the physicality Everton have, is really good and anything can happen in a football game."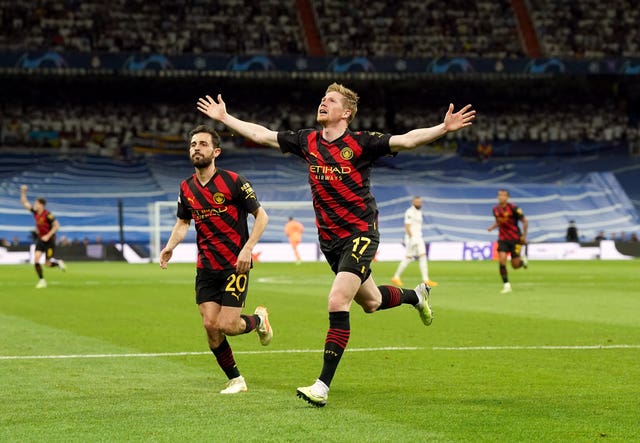 The importance of the fixture means City cannot afford to ease up ahead of the second leg of their Champions League semi-final against Real Madrid next Wednesday.
The champions played out a 1-1 draw with the Spanish giants at the Bernabeu Stadium on Tuesday.
The challenge facing them at Goodison will be completely different and Guardiola recognises it requires a change of mindset.
"The way they play is special, we have to adapt as quickly as possible," he said.
"There are four games left in the Premier League and it is really important for us to be there, to keep our destiny – or what you play for – in our hands and we have to prepare as best as possible.
"When we play for all competitions, you have to switch and adapt."
Guardiola admits his side's current schedule is draining but, with the team still firing on three fronts, he expects their determination and winning mentality to carry them through.
He said: "Winning helps to be better. It you win the previous game your mental recovery is better.
"The human being has incredible resources to move forward, keep going. If you desire mentally, the human being can have incredible energy that you don't believe you have."
City will check on the fitness of defender Nathan Ake, who missed the game in Spain through injury.