FAW chief hails Wrexham's Hollywood owners for changing Welsh football forever
Wrexham owners Ryan Reynolds and Rob McElhenney have changed the landscape of Welsh football for good, according to Football Association of Wales president Steve Williams.
The Red Dragons ended a 15-year absence from the English Football League on Saturday by claiming the National League title as Phil Parkinson's side produced a fitting Hollywood finale at a sold-out Racecourse Ground.
Wrexham's rise under their celebrity owners has been one of football's stories of the season, with fans of a club that was the subject of a winding-up order in 2011 now dreaming of climbing the English pyramid.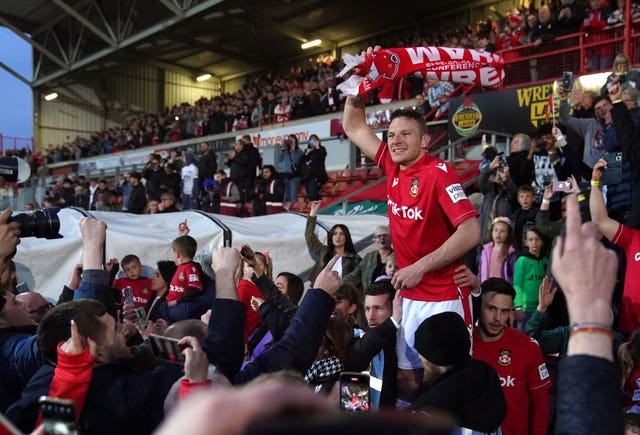 But the ripples of Wrexham's success have been felt far outside its boundaries, throughout the rest of Wales, Great Britain and overseas as actors Reynolds and McElhenney sprinkle their celebrity stardust on a club they bought for £2million in 2021.
"It has gone from a club with three or four thousand people watching the team play to a global enterprise," said Williams, himself a Wrexham season ticket holder who first watched them in the early 1970s.
"The vibe here is that the club will get even bigger when series two of the 'Welcome to Wrexham' documentary is released later this year.
"You hear American, Canadian and all other sorts of accents when you go in the Turf (the pub next door to the Racecourse) now and the change has been remarkable.
"In Wrexham you used to see Liverpool, Manchester City or Manchester United shirts. But now it's just Wrexham shirts and that's great to see.
"The owners have also raised the profile of the women's game in Wales and taken it to another level with record crowds and promotion. If they carry on with their progression they could end up playing in European football.
"It's great to see how Rob and Ryan have engaged with the town and I think that's why they've been so successful.
"Wrexham is attracting people from all over the world, and the only problem is they need a bigger stadium so people can get a seat to watch the games."
The redevelopment of the Kop stand, which begins on June 1, will boost the Racecourse's capacity to around 15,600 in time for the start of the 2024-25 season.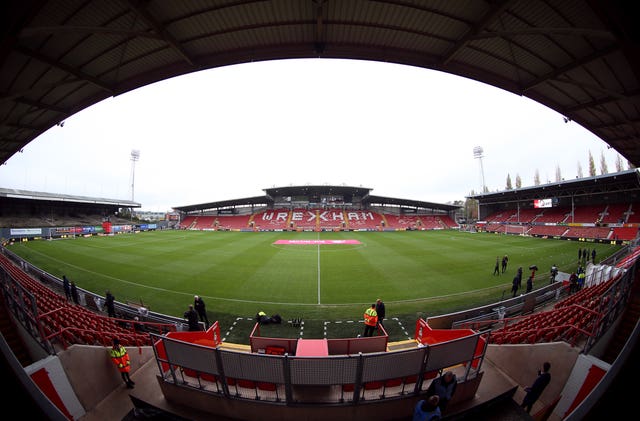 While that modest figure will not house all supporters who wish to see Wrexham play, the stadium's upgrading makes it easier for the FAW to visit the birthplace of Welsh football.
Plans are in place for Wales to play a Racecourse friendly against Gibraltar in October, the first senior men's international in Wrexham since 2019 and only the second in 15 years.
Senior women's internationals in Wrexham are also on the agenda, while the FAW want to host the 2026 Under-19 European Championship finals in north Wales to mark the association's 150th anniversary with the Racecourse as its centrepiece.
Williams said: "We know fans in the north are connected to the Wales national team and there is an appetite to play games in Wrexham."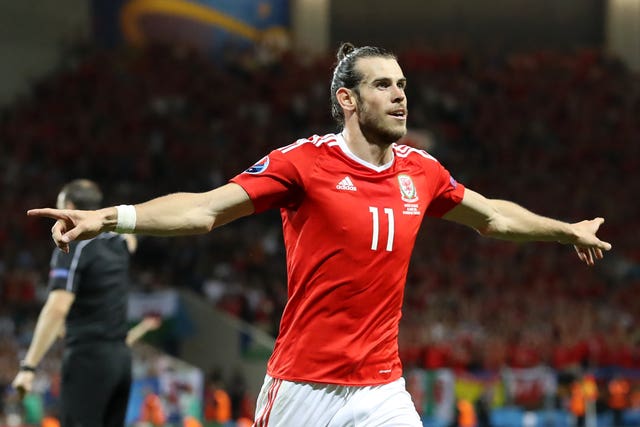 The FAW was formed on February 2, 1876 at the Wynnstay Arms Hotel in Wrexham by a group of businessmen.
A redeveloped Football Museum for Wales in Wrexham celebrates that heritage, as well as engaging Welsh language communities, fan culture, Black, Asian and Minority Ethnic communities and LGBTQ+ experiences.
"We have been working with the football club and Wrexham Council to put items in the museum," said Williams.
"We tell our male and female players that today's news is tomorrow's history and both teams have been very helpful in that respect.
"Gareth Bale has given one of his World Cup shirts, as have Neco Williams, Harry Wilson and Danny Ward who are all from the area.
"Football has a great history in Wrexham and it's great to see the town so excited again."