Sean Dyche impressed by Everton's fighting spirit in relegation battle
Sean Dyche believes Everton are growing in mentality as they continue their battle against relegation.
Dyche was brought in to rescue Everton in January after they plunged to the bottom of the Premier League.
They have collected 11 points in the eight games since, and although they remain in considerable danger in a tight scrap at the bottom, Dyche has been impressed by their spirit.
His side are unbeaten in their last three games heading into Monday's clash with Tottenham at Goodison Park including a 2-2 draw at Chelsea last time out.
"I've seen that mentality since I've come to the club and I think it's growing," said Dyche.
"I've been very happy with the way the players have adapted on the training pitch and they're taking it into games.
"I think it reaffirmed it at Chelsea. Yes there's been a bit of noise about Chelsea this season but they've still got some very strong players and they were on a good run of form when we got down there.
"I think the relentless mentality I've spoken to the group about, something I believe in wholeheartedly, could be seen.
"Things can change in football very quickly, so you have to stay on it all the way through the game and every minute is important, every second is important.
"I think (the awareness of) that is growing and I think that was a strong sign of it down at Chelsea with how we came back from being down twice and scoring a good goal to nick a very good point."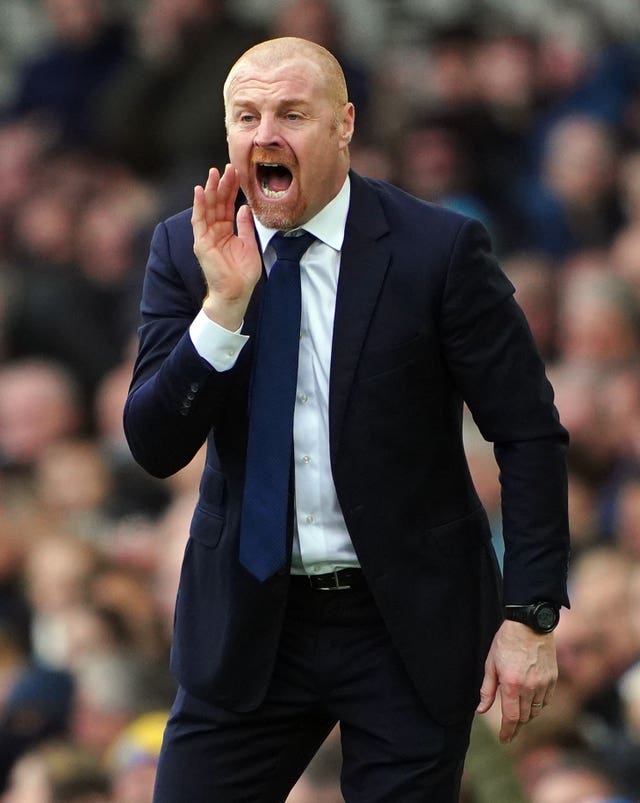 Dyche feels Everton now look more solid as a side and are beginning to develop their attacking threat.
He said: "Of the balance, I think it's fair to say that we have had a better sort of defensive structure over the weeks that I've been here, and I think now we're beginning to just find that balance between that and the transition into attacking. There seems to be a better feel to that.
"We're seeing better signs and being more effective as well, trying to affect the game in different ways.
"Scoring two in the last couple of away games hasn't been that obvious for quite a while at Everton Football Club, so that's another step forward.
"A couple of games have got away from us but we've had a reasonable return of points."