Ethan Ampadu: Wales have learned lessons from painful World Cup
Ethan Ampadu believes Wales' fast start to Euro 2024 qualifying shows painful World Cup lessons have been learned.
Wales' first World Cup appearance for 64 years turned into a damp squib in Qatar as Rob Page's side finished bottom of their group with no wins and only one goal from three matches – a Gareth Bale penalty.
But Wales have bounced back at the start of European Championship qualifying by taking four points from two games in Group D.
Wales backed up a superb opening 1-1 draw away to World Cup semi-finalists Croatia by overcoming Latvia in Cardiff on Tuesday courtesy of a thumping Kieffer Moore header.
Ampadu said: "We were all disappointed after the World Cup, that's the message that came across. We could have performed better, but that's in the past.
"We've learned from it and hopefully we're showing that.
"We're pleased to get four points at the start of this campaign. It's probably what we aimed for.
"You want to win every game but I think everyone knows how tough it is to go away to Croatia, who don't lose many games.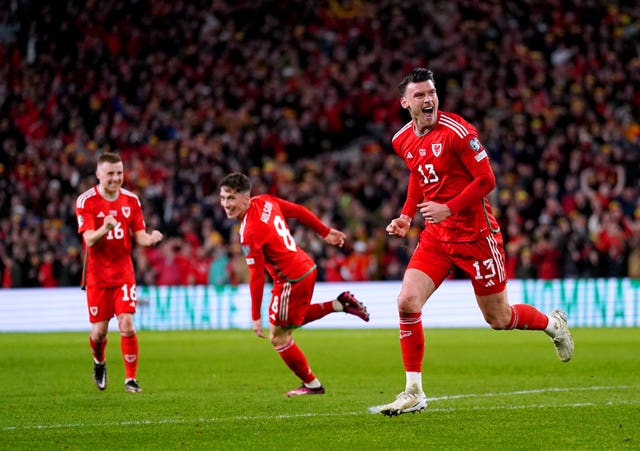 "We were all happy with that and it was about trying to take that momentum into the Latvia game.
"I think we did. It was a tough game. They make it very difficult and they are very good at what they do."
Skipper Aaron Ramsey, who has taken over the captaincy from the retired Bale, addressed the entire playing squad and staff in a post-match huddle after the final whistle.
Ampadu now has a leading role in that group, having ended both qualifiers wearing the armband after Ramsey was replaced.
The versatile Chelsea player currently on loan at Italian club Spezia has already won 42 caps at the tender age of 22.
"Aaron said how proud he was of all us after a difficult start," said Ampadu, who has been used recently by Wales in central midfield while playing as a defender in Italy.
"We've always had this Together Stronger thing and I think that shows. It's just normal for us to be together.
"I've been lucky to play under a lot of great captains.
"I have to thank Aaron for giving it (the armband) to me when he came off, but it's all about the team and getting the result."
Wales' hopes of qualification were also boosted by Turkey's 2-0 home defeat to Croatia on Tuesday.
With Croatia favourites to top the group, Turkey are expected to be Wales' main rivals for the second automatic qualifying place for Germany 2024.
Ampadu said: "We can look at all the results and hopefully that helps us out, but we don't want to look too far ahead.
"Everyone's got their club games and hard work now before we meet up again in the summer."
Wales' next qualifier is at home to Armenia on June 16 ahead of a trip to Turkey three days later.