Nathan Collins hopes to turn on style again as Republic of Ireland face France
Nathan Collins will not hesitate if the chance to score another stunning solo goal for the Republic of Ireland presents itself against World Cup finalists France.
The 21-year-old Wolves defender announced himself on the international stage in style when he embarked upon an unlikely run which saw him carve his way past three defenders before deftly placing the ball past goalkeeper Dmytro Riznyk with the outside of his right foot in June's 1-1 Nations League draw with Ukraine in Lodz.
That kind of opportunity may prove something of a rarity when Didier Deschamps' all-star team arrive in Dublin for a Euro 2024 qualifier on Monday evening, but Collins is ready to go again if the time is right.
Asked if there was another of those goals in him, he said with a smile: "Who knows, honestly? I think it might be a one-off occasion, but if I can recreate it again, I'll try my best.
"As a young centre-half, you grow up stepping into play, but it was a one-off. I just saw the gap and had to go for it. If I didn't, I wouldn't have scored, so it was worth it."
Asked if he would do the same again on Monday if the opportunity arose, he said: "One hundred per cent, I'll go for it."
In reality, Collins and his team-mates are more likely to spend much of their evening trying to keep the likes of Kylian Mbappe, Olivier Giroud and Kingsley Coman at bay on the evidence of Friday night's 4-0 victory over a depleted Netherlands side in their opening Group B fixture.
However, despite having lost his place in his club's starting line-up in recent months, he is not losing any sleep over the prospect.
The former Burnley defender said: "At the moment, I'm just treating it like any other game. I think you have to. If you build it up too much, you could be in trouble. You'll get to the emotions.
"I'm just treating it as another game. We all want to go on the same routines and when it comes to it, it's what you want to do as a kid. You want to play against the best in the world.
"Don't get me wrong, I'm really excited, I can't wait to go, but right now I'm keeping myself controlled and calm and just looking after myself."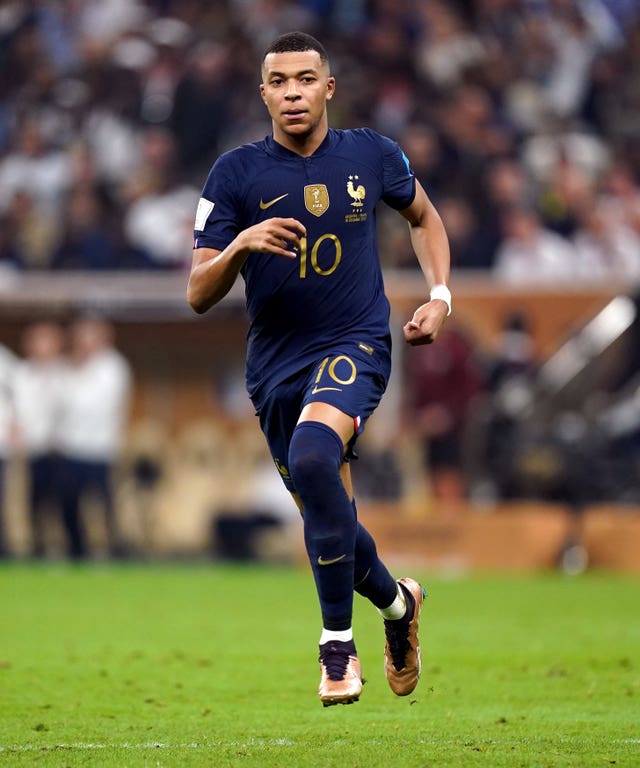 The pace of Mbappe represents a particular threat to Ireland's hopes of launching their campaign with a positive result and Collins admits he and his defensive colleagues will have to be smart to deal with it.
He said: "I have to be smarter to get him. He's going to be quicker. I'm not stubborn enough to say I'm quicker than him. He's going to be quicker than me, so I have to read the game better.
"I've played against plenty of quick players, even before I started professional football. He has a lot more to his game than just speed, that's the problem – you can't just worry about his speed. But we've taken that into account."