Ryan Porteous hungry to carry on living the dream with Scotland
Ryan Porteous hopes to get the chance to replicate the biggest high of his career by earning his second Scotland cap against Cyprus on Saturday.
The 23-year-old Watford defender made his international debut against Ukraine in Krakow last September where the goalless draw sealed promotion for Steve Clarke's side to the top level of the Nations League and guaranteed a play-off spot in qualifying for the European Championship.
Ahead of the Euro 2024 qualifying double-header against the Cypriots and Spain, both at Hampden Park, Porteous recalled his greatest day in football so far as he looked to the future.
He said: "I was speaking about it to my dad the other day. It was the best day of my life, the best day of my career and it is that kind of feeling that I have been chasing the last six months.
"I haven't had an opportunity to do it so now I am back in the camp I am getting that buzz again and hopefully there will be opportunities over the next couple of games.
"It was a long time coming. I had been called up to quite a few camps before then.
"I always had that faith that the manager would chuck me in, with the conversations I had with him.
"He had no hesitation and no doubts and it was a great feeling.
"The lads did a lot before we went into that game needing only a point but it was a great experience.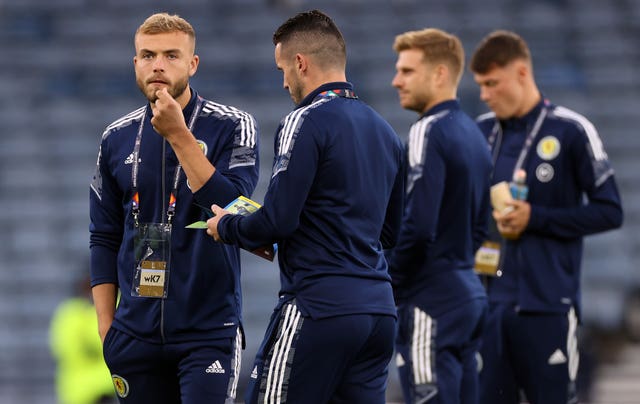 "I have been chasing the next cap. The feeling I had on the pitch, I hadn't had that before on a football pitch and it is something I want.
"I dreamed about getting that first cap and I am hungry for more.
"Hopefully it puts my hat into the ring and shows I can be trusted on the big stage but there is a very talented group here, a lot of good defenders and the main targets for us is getting points on the board no matter what team is selected,
"I just want to put myself in the hat for a start and if that doesn't happen I will be ready if called upon."
Porteous, who joined the Hornets from Hibernian in January, had his detractors and he believes breaking into the Scotland team was "maybe a moment that shut a few people up".
He also had a message for up-and-coming players about social media.
The former Scotland Under-21 player said: "If I had any advice to players coming through, try to take yourself off social media.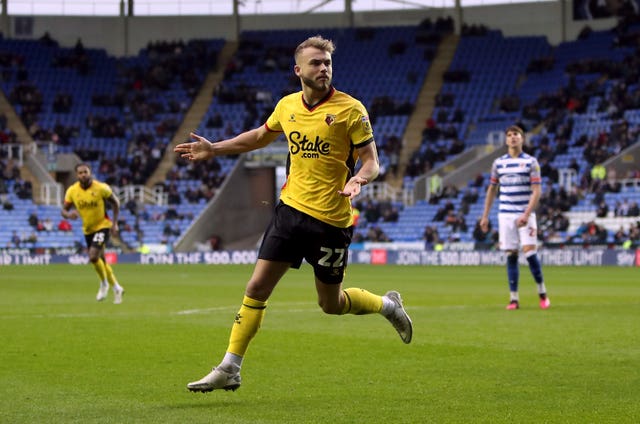 "Don't read it because there are a lot of keyboard warriors who aren't going to benefit your career in any way. So try to stay off it.
"It was difficult to start but once you come off it you are in a better place. It definitely helped me.
"It becomes easier. I have a clean slate down there and I am enjoying it. The move came at a good time for me.
"I wanted to take myself out of the comfort zone that I have been in at Hibs for the last couple of years.
"It puts me in a better opportunity to become a better player faster and if I am doing that hopefully I can reap some rewards.
"I am in a good place right now and I am enjoying my football."