Souness doesn't watch West Ham every week – Declan Rice responds to criticism
West Ham captain Declan Rice has hit back at criticism of his game and said he takes "harsh" comments made by pundits such as Graeme Souness with a pinch of salt.
The 24-year-old has come under the spotlight in recent months as the Hammers battle to stay in the Premier League while his future continues to be speculated on.
Leaders Arsenal have been heavily linked with the England midfielder, who is in line to collect his 40th cap in the Euro 2024 qualifier against Italy on Thursday night.
He has been largely praised for his performances in Gareth Southgate's side but was recently the target of criticism from Souness.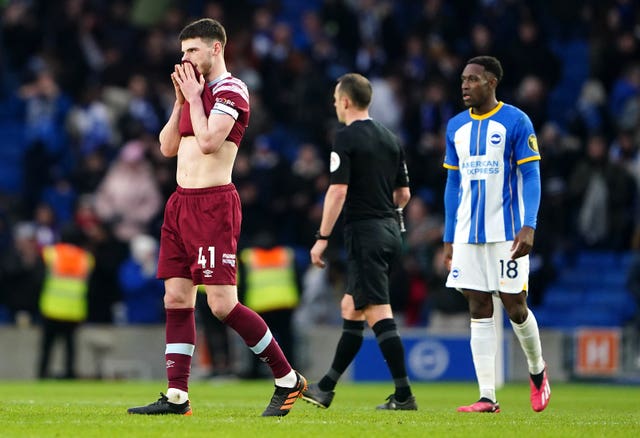 "This midfield role is a vital part of any team because in an ideal world, it's multi-dimensional – you are creative, you chip in with goals and you've got a defensive head at all times," Souness wrote in the Daily Mail last month.
"If you've got all three of those attributes, you're worth your weight in gold. For me, Rice has just one of them."
Rice, though, claimed Souness does not watch West Ham enough to have formed a worthy opinion on his apparent shortcomings.
"It's harsh, I think it's harsh because Souness doesn't watch West Ham every week," he said.
"There's loads of West Ham fans, 60,000 go every week, and see what I do. So I think to say I'm only good at one of three things is harsh.
"Souness was a top midfielder, a top player and when someone like him speaks you have to sometimes listen and take on board where you can improve if that's true.
"Of course, you have to take on board what people say otherwise you're never going to improve. I try not to read too much.
"There has always been loads of talk around my name. But for me, now I'm here, it's about these two fixtures for England and of course when I get back to West Ham it's about playing the best I can for that club to get us out the relegation battle and win the Conference League."
Roy Keane, another former league-winning midfielder, said ahead of West Ham's FA Cup defeat at Manchester United that Rice "hasn't kicked on" and that he thinks he "needs to do a lot more" calling on the player to add more goals and assists to his game.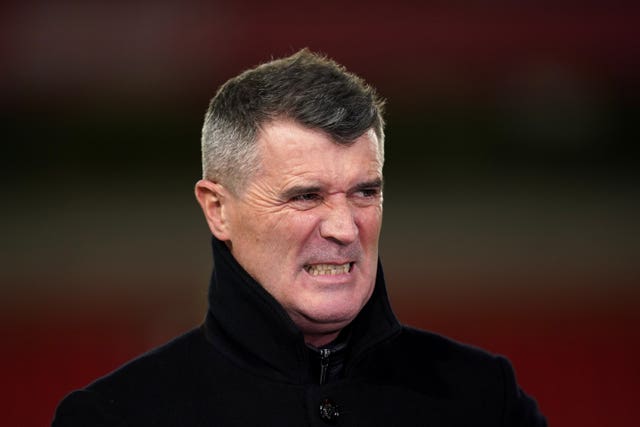 "He's said some glowing things about me in the past and sometimes some things I can improve as well," Rice said of Keane.
"It's one of those where you take it with a pinch of salt and try not to let it affect you that much. I can take criticism on the chin quite well. If it is that way I can see where I can improve."
Rice has also challenged England to go one step further and land a first major trophy since 1966.
Southgate's team tasted defeat to France in the World Cup quarter-final in Qatar having previously lost the Euro 2020 final on penalties to Italy.
A quirk of the draw for the Euro 2024 edition sees England and Italy face off again in the opening qualifier in Naples.
England have not won away to Italy since 1961 but will be keen to lay down a marker that they can beat the world's best to win silverware.
"Without a doubt, yes," Rice replied when asked if the loss to France will be used as motivation moving forward.
"I think if we look at ourselves after that France game, we took a lot of positivity from the game, even though we lost.
"As a group of players, there was a real belief in the room that we can compete with the best but it's down to us now to go that one step ahead and beat a top nation and win a trophy.
"That's all that is on our minds and starting tomorrow night trying to beat Italy and starting our campaign off well."