Ben Chilwell says stigma surrounding men's mental health is 'silly'
Ben Chilwell has labelled the stigma surrounding men's mental health as "silly" after he opened up on his enforced World Cup absence.
The England left-back insists he is mentally stronger after returning from a torn hamstring he suffered just a couple of weeks before the tournament, which saw him miss out on going to Qatar.
Chilwell has since worked his way back to full fitness and is enjoyed a fine run of form in the Blues' defence, earning him an England recall having last been capped in November 2021.
It is the second time he has had to recover from a serious injury since leaving Leicester for Stamford Bridge in 2020, following surgery on a knee issue a month after his most recent England appearance.
It was soon after joining Chelsea that Chilwell spoke openly about his mental ill health in the hope it would allow others to feel they could do similar.
"I think all footballers go through periods of their career where things are mentally challenging," he said ahead of England's opening Euro 2024 qualifier away to Italy on Thursday.
"You've got to be resilient, you've got be strong and try and come through it and come out the other side stronger.
"That's pretty much the way I've tried to look at, you know, the injuries I've had, missing the World Cup. The main thing I helped myself with was how I turned that situation into a positive."
Chilwell revealed he has received mental health assistance but, while he believes there is now more of a positive response, the 26-year-old feels more can be done to remove any shame from those who suffer.
"For sure," he replied when asked if he was pleased to see others in similar situations speak out.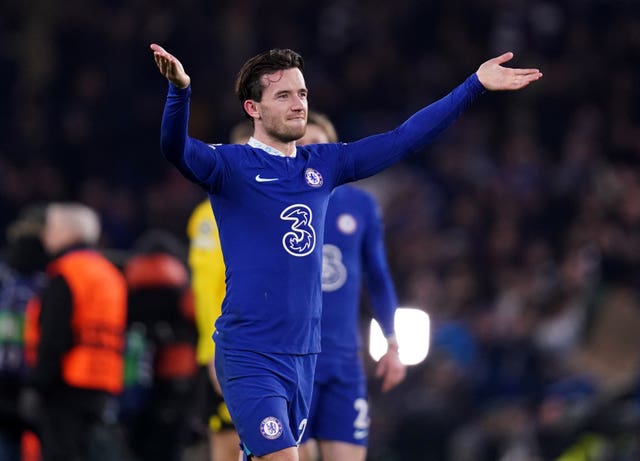 "I have been talking to someone for a few years now and the stigma around it is silly really, especially with men and men in football in particular.
"The way it has helped me, it could definitely help everyone and the stigma around it is something that needs to go."
Now back in the international fold, Chilwell spoke about a meeting the squad held on their arrival at St George's Park on Monday night with Southgate and his players looking to move on from their World Cup quarter-final exit a little more than three months ago.
"Everyone here is desperate to win something with England," he added.
"I'm going to give my best over the next 12, 13 months up until the Euros and I'm not the only one who feels we are due to win one of these big trophies soon.
"It is just a reset, we had a meeting and it is a reset, time to look back at the World Cup but we have got to move on and take confidence from the World Cup, really.
"We don't have a long time to prepare, a limited amount of camps together so when we are here we need to be working as hard as we can to make sure we are giving ourselves the best opportunity for the summer."