Taking a look at Daniel Levy's Tottenham reign after Antonio Conte's criticism
Antonio Conte's extraordinary post-match interview after Tottenham squandered a 3-1 lead to draw with Southampton on Saturday put his future and the role of chairman Daniel Levy even more firmly in the spotlight.
Conte labelled his players "selfish" and attributed their attitude to "Tottenham's story" of not competing for major trophies under Levy.
Here, the PA news agency looks at his criticism and what the statistics say about Levy's reign.
What Conte said
The two dropped points against the Premier League's bottom club left Spurs fourth in the table but only two points ahead of Newcastle, having played two games more than the Magpies and sixth-placed Liverpool and three more than Brighton in seventh.
In the course of Conte's astonishing 10-minute rant, he said: "We showed that we are not a team. We are 11 players that go into the pitch.
"I see selfish players, I see players that don't want to help each other and don't put their heart (in).
"Why? Because they are used to it here, they are used to it. They don't play for something important, yeah? They don't want to play under pressure, they don't want to play under stress.
"It is easy in this way. Tottenham's story is this. Twenty years there is the owner and they never won something but why? The fault is only for the club, or for every manager that stays here.
"I have seen the managers that Tottenham had on the bench. You risk to disrupt the figure of the manager and to protect the other situation in every moment.
"Until now I try to hide the situation but now, no."
Levy's record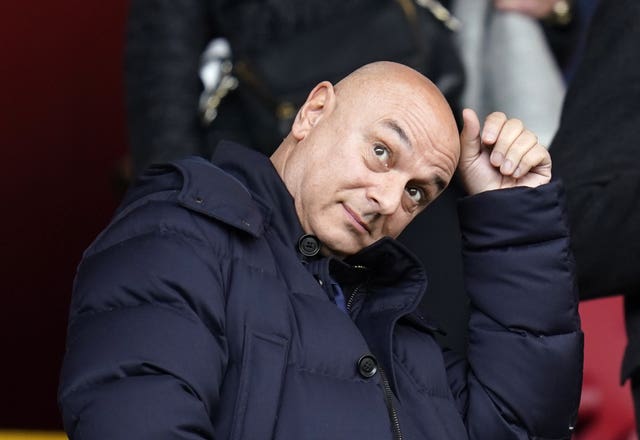 Conte's claims of selfishness in his players are difficult to quantify using data but as for the reasons behind it, and the lack of success under Levy's ownership, the club's competitive record provides some relevant context.
Levy has been the club's chairman and controlling figure since 2001, when he replaced Lord Sugar as chairman in February and took over the day-to-day running of the club in October.
Conte stated that "Twenty years there is the owner and they never won something" and he is almost correct – in the 22 seasons beginning in 2001-02 with Levy at the helm, the only addition to Spurs' trophy cabinet is the 2008 League Cup when Jonathan Woodgate's extra-time goal saw Juande Ramos' side beat Chelsea in the final.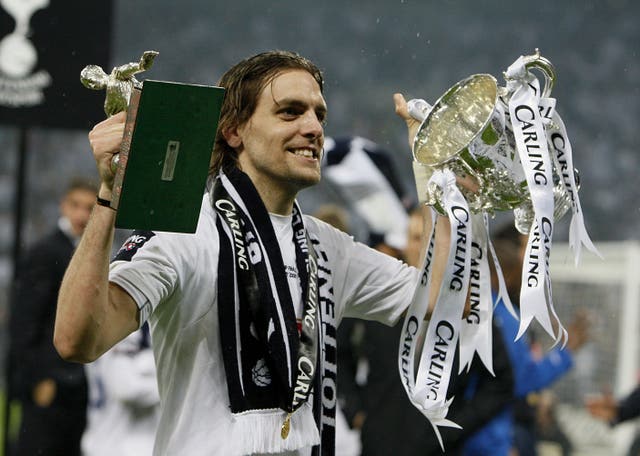 The previous two controlling owners, Sugar and Irving Scholar, spent a combined 19 years in charge to provide a comparable timeframe to Levy's stewardship.
Sugar, too, had just a solitary League Cup to show for his decade in the boardroom as Allan Nielsen scored the winner against Leicester in the 1999 final. Scholar's era brought the 1991 FA Cup, via an extra-time own goal from Nottingham Forest defender Des Walker, and the 1984 UEFA Cup when they beat Anderlecht on penalties.
Levy's club have finished in the top four eight times in 22 years, a feat never achieved under Sugar but four times in nine years under Scholar. Their average finish of sixth is a slight improvement on Scholar's era – averaging 6.1 compared to 6.7, and 63 points to 62 – while Sugar's era saw them dip on average to 11th with only 52 points.
Levy's era, then, shows a minor improvement in the league table over what went before – and their spectacular new stadium and trip to the 2019 Champions League final are also in his favour – but one trophy in 22 years compared to three in the previous 19 back up Conte's claim of a long-term trend which Levy has been unable to improve.