More records in store after Erling Haaland's sixth hat-trick of season
Erling Haaland's sixth hat-trick of the season against Burnley on Saturday took him to 42 Manchester City goals.
Here, the PA news agency looks at the significance of his performance and the records surely in store.
This is 40
Haaland is already the most prolific scorer in a single season for City, beating the previous record of 38 in all competitions set by Tommy Johnson in 1928-29 thanks to last Tuesday's five-goal haul against RB Leipzig.
He is only the sixth Premier League player to have scored 40 or more in a single season, with the record of 44 – set by Ruud Van Nistelrooy in 2002-03 and matched by Mohamed Salah in 2017-18 – just two away. He has already matched Cristiano Ronaldo's 2007-08 campaign and overhauled Andy Cole in 1993-94 and Harry Kane in 2017-18.
That record will surely fall, along with Salah's 32-goal record for a 38-game Premier League season and Cole and Alan Shearer's 34 in a 42-game campaign – meaning the more interesting question is, just how far can Haaland push his total?
City have 11 league games remaining, with places in the FA Cup semi-finals and the Champions League quarter-finals giving a maximum of two and five respectively in those competitions and 18 in total.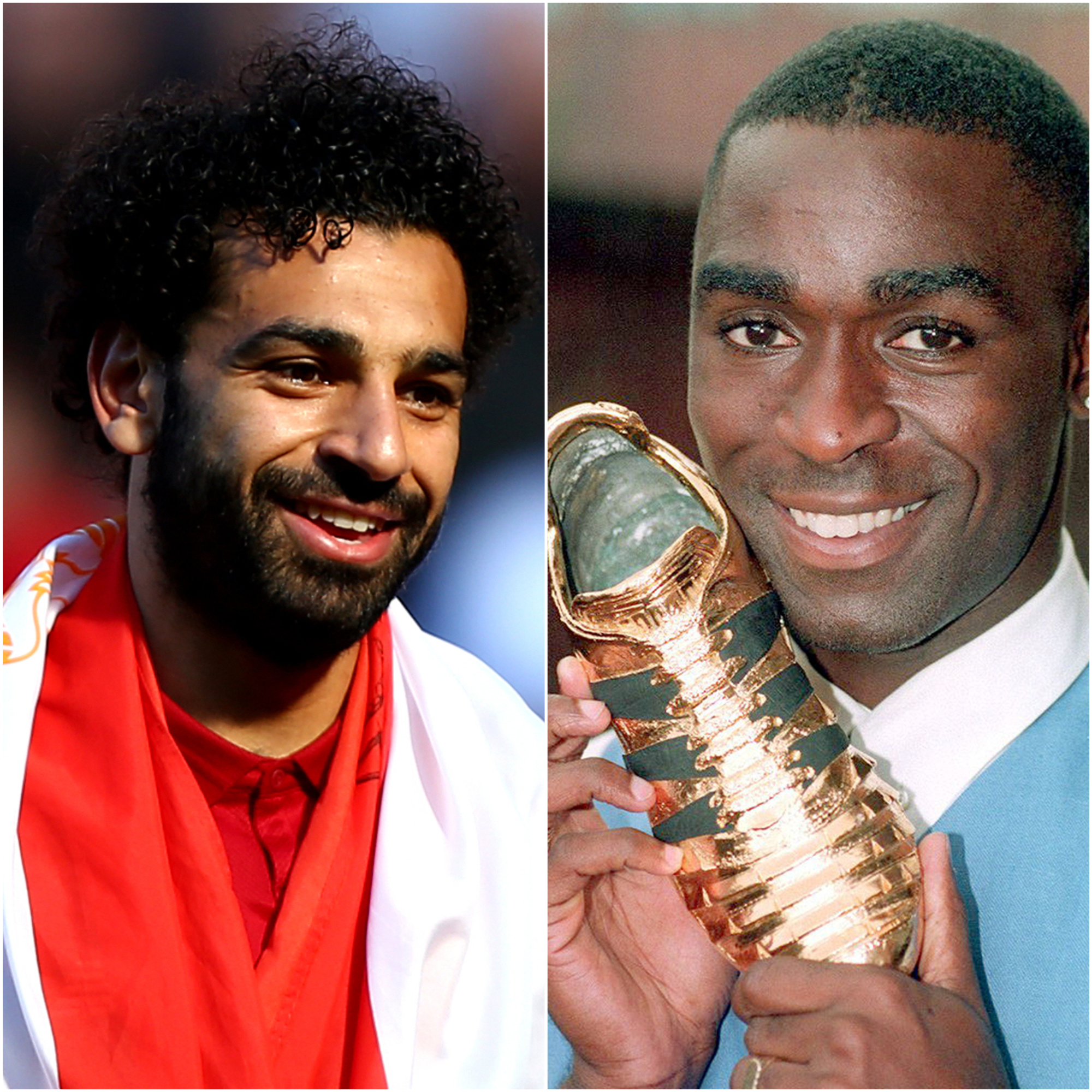 At Haaland's current scoring rates – and if he plays the maximum number of fixtures until late May and possibly into June – he would lay waste to the record books.
He averages 1.08 goals per Premier League match, with 28 in 26 appearances, and an even more exalted 1.14 across all competitions with 42 in 37.
The latter is inflated by his spectacular week and will surely settle down slightly but either rate would add around 12 to his league tally, raising the serious prospect of the first 40-goal tally in the Premier League era if he remains ever-present.
Even more thrillingly, a full 18 games in all competitions with an average of 1.14 goals would work out to a further 20 goals – lifting his season's tally beyond 60.
Hat-trick heroics
Haaland has six hat-tricks this season in all competitions, one more than all other Premier League players combined.
All six have come at the Etihad Stadium, compared to just five games there in which he has failed to score.
Manchester City 4 Crystal Palace 2, August 27
Trailing 2-0 at half-time to a John Stones own goal and Joachim Andersen's header, City pulled one back through Bernardo Silva before Haaland took centre stage with three goals in 20 minutes.
Manchester City 6 Nottingham Forest 0, August 31
Just four days later he put Forest to the sword with a perfect hat-trick, taking him to a record nine goals in his first five Premier League games.
Manchester City 6 Manchester United 3, October 2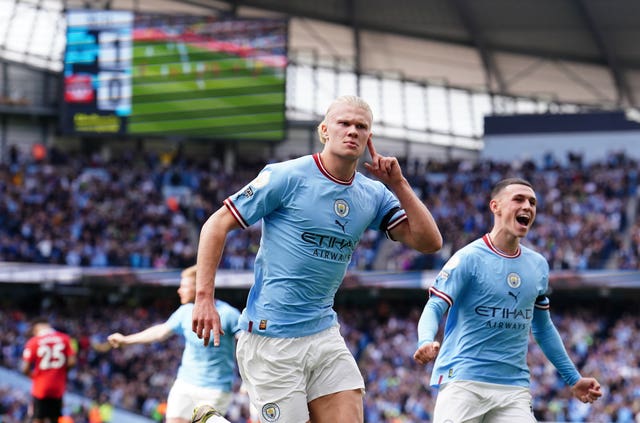 Haaland and Phil Foden both scored hat-tricks as City savoured a derby success which was even more one-sided than the final scoreline appeared, after Anthony Martial's late double for United. It was Haaland's third treble in successive Premier League home games, interrupted by the international break.
Manchester City 3 Wolves 0, January 22
Three in 14 minutes either side of half-time took Haaland through the 30-goal mark for the season in all competitions and 25 in the league.
Manchester City 7 RB Leipzig 0, March 14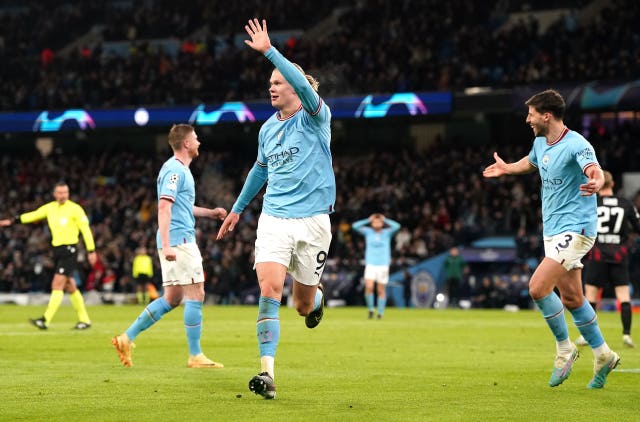 Haaland had recorded his second perfect hat-trick of the season by half-time and finished with five in a 35-minute spell before he was substituted with his night's work well and truly done.
Manchester City 6 Burnley 0, March 18
Once again Haaland treated City's home fans to two trebles inside a week, scoring twice in three first-half minutes and finishing the job just before the hour mark and earning a well-earned rest on the bench.