Lewis Dunk convinced Brighton can emulate 2019 result in FA Cup bid
Brighton captain Lewis Dunk is convinced his "completely different" side have what it takes to right the wrongs of their last FA Cup semi-final appearance and go all the way at Wembley.
Sunday's 5-0 victory over League Two side Grimsby assured Albion of just their third trip to the final four, with the Seagulls now set to face Manchester United on the weekend of April 22-23.
Dunk is one of the only Brighton players with memories of their last attempt to reach the final – a 1-0 loss to eventual winners Manchester City in 2019 – and is relishing the prospect of tying up unfinished business.
He told the club's official website: "We've been there before and had a great feeling, but leaving Wembley, losing, it's not a nice feeling. So we're going there to get ourselves to the final and one step further than last time.
"There's not many left from that squad. But (now) you've got boys that are playing in World Cups and big occasions, so it's a game of football that we are going to make sure we try and win."
Brighton finished two points clear of relegation in the 2018-19 season, the last campaign they made it this far in the FA Cup, while they now sit seventh in the Premier League and face the genuine prospect of qualifying for European football next season.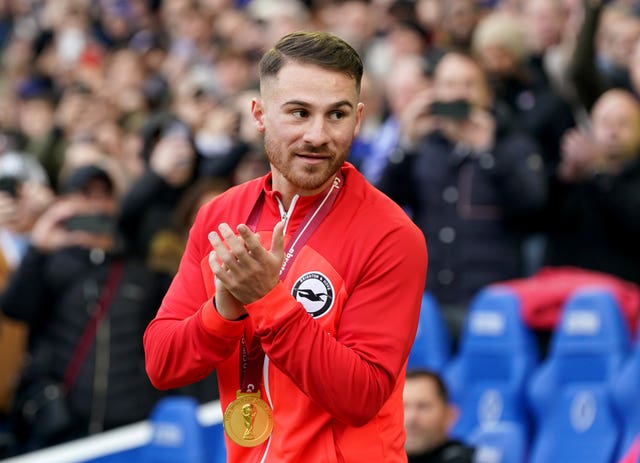 Their only other semi-final appearance was in 1982-83, when the Seagulls eventually reached the trophy contest but finished runners-up to Manchester United in a replay, Gordon Smith writing himself into club lore after narrowly failing to score a would-be winner in the first match.
This Brighton side, featuring World Cup winner Alexis Mac Allister and Japan international Kaoru Mitoma, who has netted or been involved with a goal in each of his four FA Cup appearances, has a distinctly-different feel.
"I think it's a completely different squad," added Dunk. "I think we're in a completely different place as a club, as a group. I think we're better than we were back then and we'd like to go there and show what we're about.
"Leading out the team at Wembley is a privilege for me, I'm lucky to to it twice but I want to be on the winning side next time, walking out in the final and winning that."
Grimsby boss Paul Hurst, whose club have won a windfall £558,000 in prize money alone and were just the fifth tier-four outfit to reach an FA Cup quarter-final, said of his side: "They've now brought a spotlight onto Grimsby Town Football Club, given the supporters some special moments.
"It's helped show a lot of people and it might help moving forward in terms of recruitment. The biggest plus is the financial reward should really help the football club and whatever that is spent on it can only help.
"That will be a decision for the owners to make, but I genuinely don't care what it is as long as it improves the football club. That's what I want to see happen."