Patrick Vieira sacked as Crystal Palace manager
Crystal Palace have sacked manager Patrick Vieira after a run of one win in 14 Premier League games.
The Eagles are just three points above the relegation zone.
Palace chairman Steve Parish told the club website: "It is with enormous regret that this difficult decision has been made.
"Ultimately, results in recent months have placed us in a precarious league position and we felt a change is necessary to give us the best chance of retaining Premier League status.
"That said, Patrick's impact since joining us in the summer of 2021 has been significant, and he is held in the highest regard by myself, and all of his colleagues.
"He led the team to a Wembley FA Cup semi-final and respectable 12th-placed finish last season playing some exciting football, which was a challenging and crucial campaign for the club given the changes we made to the squad prior to his arrival."
Three members of Vieira's coaching staff – Osian Roberts, Kristian Wilson and Said Aigoun – have also left Selhurst Park.
Parish added: "Patrick has given his all to the club, and we all thank him and his team for their service.
"We also wish Patrick, Osian, Kristian and Said the very best for their futures."
Palace say the process to appoint a new manager is under way and they will provide an update in due course. Dean Kiely will remain as goalkeeping coach.
Former Palace striker Clinton Morrison criticised the decision to sack Vieira.
Morrison told Sky Sports: "Personally I don't think it's the right call.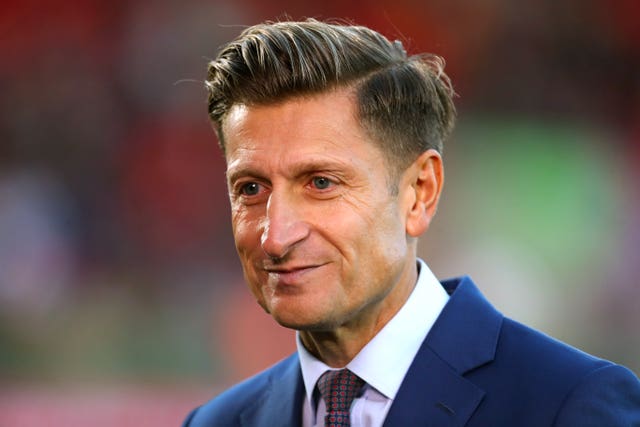 "I know the run they've been on, terrible without a win since the new year, but I speak to a lot of people at Palace and there's still been a lot of togetherness.
"That's down to Patrick because when he comes into the building he's got that aura about him.
"I know it's a results-based business and it's not been good enough.
"But, after Arsenal, the next five or six games are winnable and I would have stuck with him – and I'm not sure what manager is out there that will come in and turn it around."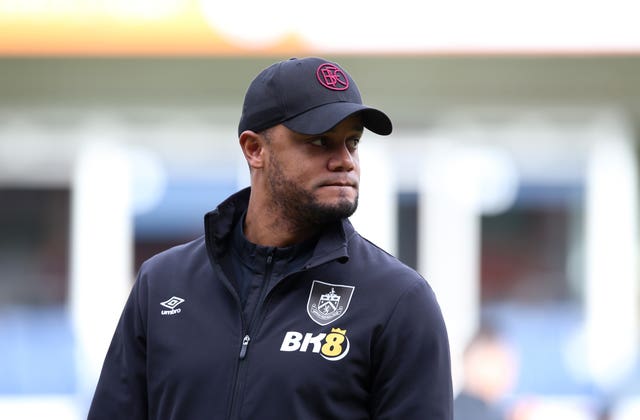 Burnley boss Vincent Kompany told Sky Sports he struggled to make sense of the timing of the decision to let go of what he felt was in fact an "overachieving" Vieira, with eight of Palace's final 11 matches against sides lower in the table.
He said: "When I heard the news, rather than to go emotional on it I tried to understand why, and I looked at the league table first. I look at the Championship league table every now and then, not too much the Premier League.
"I was checking it out and I thought Palace were in the bottom three or something and five points behind, and then I see they're 12th, three points ahead of relegation, so from my objective, rational mind I would say at the beginning of the season Crystal Palace would be very happy if they weren't in the relegation zone based on the squad they have assembled and the quality of their players.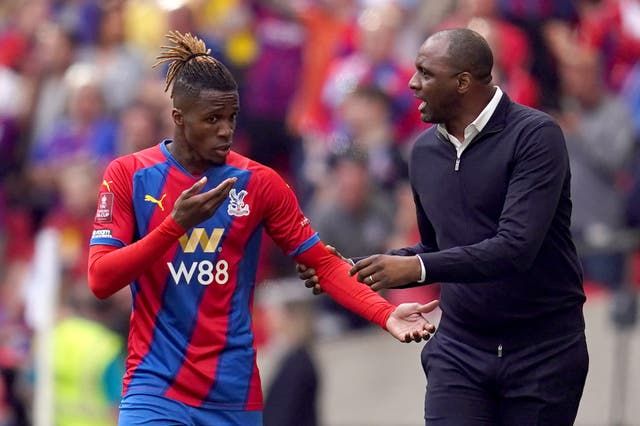 "I (also) looked at the run of games and I see Newcastle, Chelsea, United twice, City, in-form teams Brentford and Brighton, that (Wilfried) Zaha has been missing for four or five games within that spell, and I look at the next games that are left, all the teams they are competing with at the bottom of the league are still to come and they've just had the hardest run of games there could be missing one of their star players.
"Then I have to be honest it doesn't sit well with me, because if you're rational, if someone is underachieving at (their) job in comparison to the resources you have then I think it is fair enough that a club makes a decision, but I think if you overachieve, which is what they are doing, then I think whoever is making the decision has got to come forward and say, 'I made the decision because I think that at the end of the season we are going to be safe because of that decision.
"Because actually what you've done is taken out a manager who is overachieving, no matter which way you want to turn it."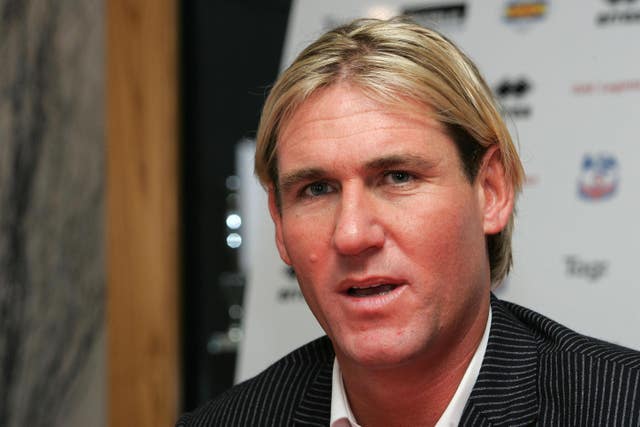 Former Palace owner Simon Jordan had supported Vieira staying on after Wednesday's 1-0 defeat to Brighton, although he felt the final straw could have been a heavy defeat on Sunday at the Frenchman's former club Arsenal.
"I do think that Palace have been quite passive in their performances recently," Jordan told talkSPORT.
"Parish is in self-preservation mode and the one thing he will do is protect his pitch.
"He sees the decline and some of the clubs in the bottom seven have got a bit of momentum. Palace have got no momentum and that is a real concern.
"l also look behind the scenes, and without betraying confidences, I don't think the coaching set-up was right or the quality of coaching Patrick had alongside him was right."