Martin Odegaard hails focused Arsenal ace Oleksandr Zinchenko on war anniversary
Arsenal captain Martin Odegaard paid tribute to Oleksandr Zinchenko after the Ukrainian took over the armband for Saturday's Premier League win at Leicester.
Ahead of the game, Arsenal announced Zinchenko would replace Odegaard as skipper for the afternoon "as a mark of respect and love on the first anniversary of the conflict in Ukraine."
Gabriel Martinelli scored the only goal of the game as the Gunners left the King Power Stadium with a victory that maintains their two-point lead at the top of the table.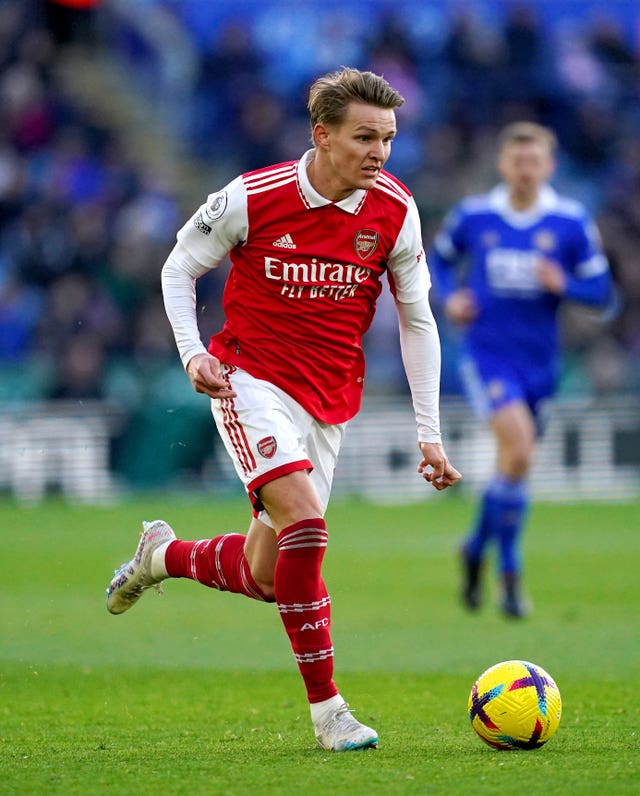 Zinchenko, the 26-year-old Ukraine international left-back, led Arsenal out in the East Midlands, with Odegaard revealing he had the idea to mark the occasion.
"I spoke to some people in the club and then I went to Mikel (Arteta) and suggested it for him," Odegaard said.
"It was a nice thing to do to show him the support. It's been a year now, too long, it's a very difficult situation and very emotional. It was a good thing to do to show our support.
"I spoke to him (Saturday) morning, asked if he was comfortable doing it.
"When he's on the pitch he's always 100 per cent focused and always there. He doesn't let it affect him but of course it's not an easy thing for him, his family and everyone there. We just wanted to show him the support.
"We did a lot of the normal things, he always speaks before the games, I speak, others speak. It was the same, before the game he said some words."
Leicester were without talisman James Maddison through illness. The England international has also been nursing a knee issue for much of the season.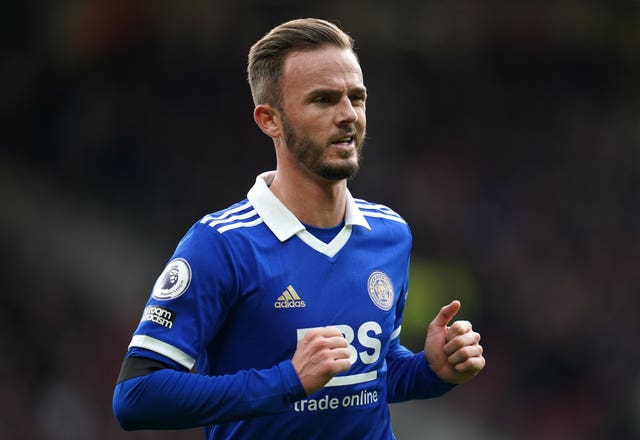 The Foxes managed just one shot in the game, Kiernan Dewsbury-Hall curling a second-half effort around the post, and Brendan Rodgers admits they need to be better when Maddison is unavailable.
"He's one of the best players in the league and when you don't have him, it makes a difference," the boss said.
"But whether he plays or not, we have to find ways to win games and show more moments of quality.
"We can't just rely on him to be the catalyst all the time for everything.
"We have to do the basics much better and retain control of the ball. That then allows you to create. But if you keep giving the ball away, then you're never going to be up there creating opportunities.
"We'll go away and analyse what we can be better on, but certainly that aggression is something that needs to be better. It's about belief. You gain confidence through working hard and that comes from a physicality. We weren't physical enough."