IFAB urged to reconsider decision to block trial of temporary concussion subs
Football's lawmakers have been asked to reconsider a decision to block a trial of temporary concussion substitutes in the Premier League.
A trial was rejected by the International Football Association Board when it met at Wembley last month, despite support from the UK football associations who make up four-fifths of the IFAB.
However, the PA news agency has learned that the World Leagues Forum and world players' union FIFPRO have written to the IFAB asking it to change its mind when it gathers for its annual general meeting in London on March 4.
The Premier League was keen to trial temporary concussion subs next season, along with France's Ligue 1 and Major League Soccer in the United States. Had a trial been approved last month, it could have been up and running in MLS for the start of its new season this weekend.
Supporters of temporary concussion subs say allowing medics more time to assess a player away from the pitch will pick up more concussions and reduce the risk of a concussed player being sent back out to play.
In rejecting the trial, the IFAB said it wanted to keep temporary concussion subs under "active review" but is focused on strengthening the existing permanent concussion sub protocol, which is being trialled indefinitely in competitions around the world.
World governing body FIFA sees permanent subs as being safer, and wants clubs and national teams to follow the 'suspect and protect' credo. Its argument is that if a team thinks it needs to use a temporary sub, there is already a suspicion of concussion, and why risk the possibility of a false negative by returning a player to action after a 10-minute assessment?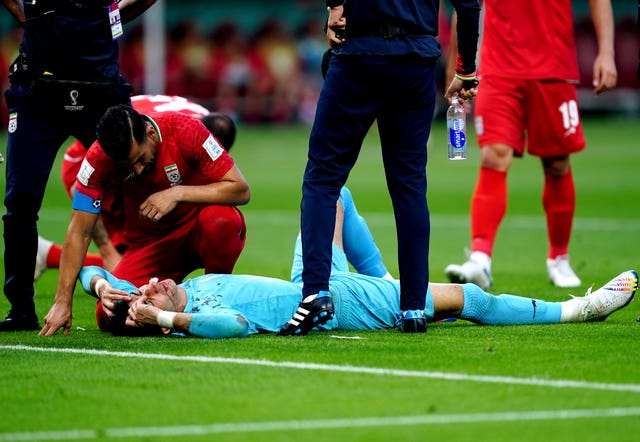 There is widespread acceptance that the existing protocol is not being followed properly in all cases, with numerous high-profile examples over the last 12 months of players returning to action when they were patently struggling.
On February 6, the World Leagues Forum and FIFPRO wrote to the IFAB asking for it to provide the grounds for its decision not to proceed with temporary concussion subs.
The organisations wrote to the IFAB's general secretary Lukas Brud again on Tuesday of this week, calling on it to reconsider a trial of temporary concussion subs.
They believe a trial would provide meaningful data to assist the IFAB in its review of the best way forward in protecting players from head injuries.