Chelsea spending 'won't necessarily continue' – Graham Potter
Chelsea are unlikely to continue in their rich vein of spending in future transfer windows, according to Graham Potter.
The signing of Enzo Fernandez for a British-record £106.8million on deadline day brought the club's total outlay for January to more than £315m, and with eight new faces bringing the number of first-team players on the books to 33 the manager does not expect another assault on the market.
The PA news agency understands that the club hierarchy considers the rebuild of Chelsea's squad complete following their 2019 transfer ban and player departures last summer, with a need to energise the club in the wake of Todd Boehly's takeover in May having been satisfied.
Attention will instead now turn to trimming a bloated squad of its fringe players, a requirement that became more acute following the breakdown of Hakim Ziyech's proposed loan move to Paris St Germain on Tuesday.
Potter, whose side have not played since drawing 0-0 with Liverpool two weeks ago, now faces the job of integrating the club's star buys into the team, a daunting task which he says nevertheless "excites" him.
"I don't think the spending will necessarily continue as it has," said Potter. "I think there was a regeneration that needed to happen which the club have done. I think we have to say that the next window and the window after will be different.
"I'm certainly not complaining about my position here, that's for sure. I think you'll find with football managers they can complain about pretty much anything at any point. At the moment I'm here, it's a fantastic opportunity, I'm really excited for it.
"There will be challenges, of course there will. But I'm just going to approach it with my similar attitude, which is to do my best and to try to improve and to try and make this club, day by day, better."
The club are awaiting confirmation on whether Fernandez, whose record move from Benfica was completed in the last hour of the transfer window, will receive clearance in time to feature against Fulham on Friday.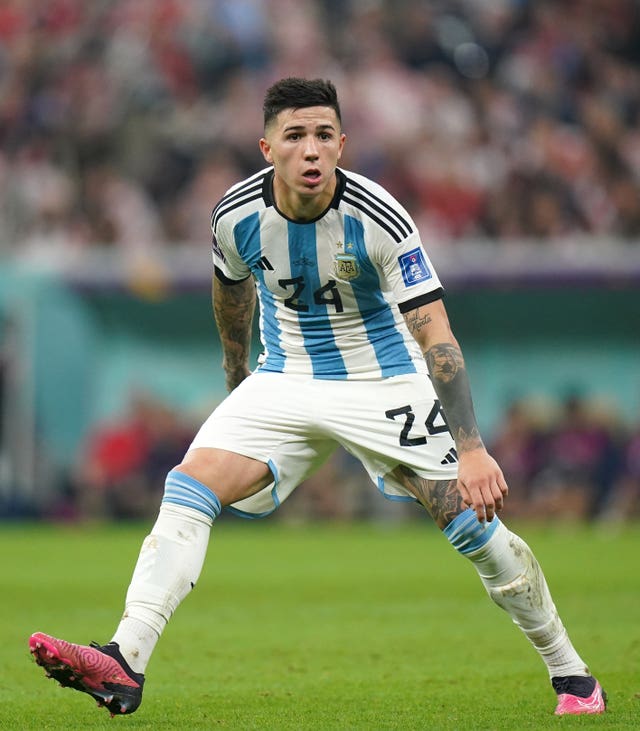 But Potter will be able to call on a number of his previously injured players for the meeting at Stamford Bridge, with Ben Chilwell, Reece James and Raheem Sterling all fit to play some part. Defender Wesley Fofana has been training with the rest of the squad but is not ready to make a return.
Joao Felix will see out the final match of a three-game ban, meaning competition for places will only increase as the new signings settle.
The manager emphasised that recruitment has been conducted carefully and with an eye on the future, echoing the feeling amongst the owners that the players signed represent an investment.
"If I'd wanted a nice, easy life, I would have stayed at my previous employment," said Potter. "The point of this opportunity is the challenge of trying to shape and help and support the football club in quite a significant transition, and that's what it is.
"What we're trying to do is be creative, we've tried to invest in the 'now' and the future, that's what the club has done. We're in a position where we want to keep improving.
"It's been tough for everybody. There was change in the summer, there's been change previously to that. There's been a 20-year ownership that's moved on and a different one's come in. There's been loads that's happened that make it suboptimal, let's say that."