Israeli cabinet to consider possible deal for release of hostages held by Hamas
Israel and the Hamas militant group appeared close to a temporary ceasefire deal that could bring the first pause in fighting in a devastating six-week war and result in the release of dozens of hostages held captive in the Gaza Strip.
Hamas predicted a Qatari-mediated deal could be reached in "the coming hours", while Israeli Prime Minister Benjamin Netanyahu was set to convene top decision-makers to discuss the matter.
"We are advancing," Mr Netanyahu told troops during a visit to a training base. "I hope there will be good news soon."
The announcement came as Israeli troops battled Palestinian militants in an urban refugee camp in northern Gaza and around hospitals overcrowded with patients and sheltering families.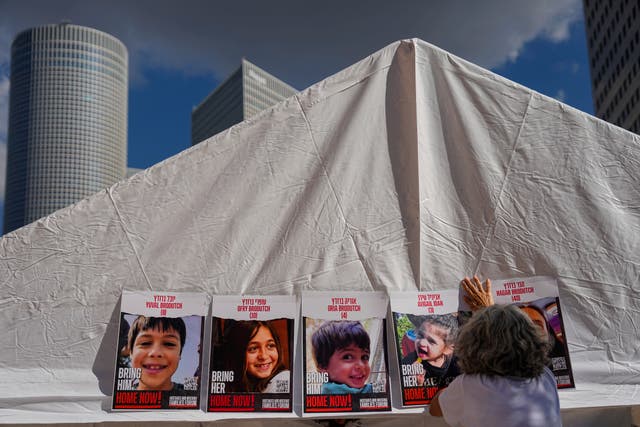 Mr Netanyahu's office said the special three-member war cabinet met on Tuesday and would be followed by meetings of his Security Cabinet, a forum of senior security officials, and the full Cabinet.
There was no word on whether a vote would take place, and details of a deal were not released.
Israeli media reports said an agreement would include a five-day halt in Israel's offensive in Gaza and the release of 50 hostages held by Hamas in exchange for some 150 Palestinian prisoners held by Israel.
Israel's Channel 12 TV said the first releases would be expected to take place on Thursday or Friday.
Talks have repeatedly stalled. But even if a deal is reached, it would not mean an end to the war, which erupted on October 7 after Hamas militants stormed across the border into southern Israel and killed at least 1,200 people, most of them civilians, and kidnapped some 240 others.
An Israeli offensive, including weeks of airstrikes and a ground invasion, has left more than 12,000 people dead, caused widespread destruction and displaced more than 1.7 million people, according to Palestinian health authorities.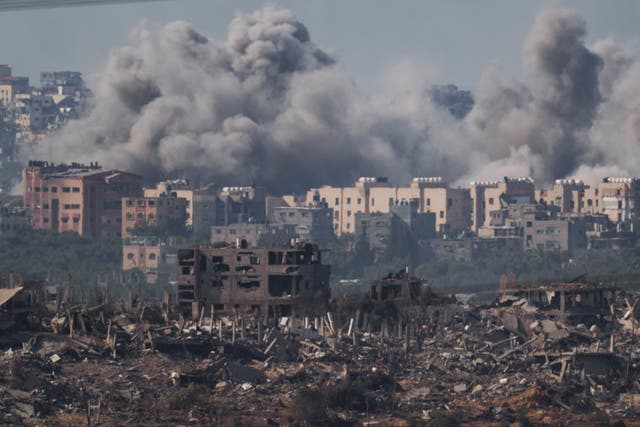 Inside Gaza, the front line of the war has shifted to the Jabaliya refugee camp, a dense warren of concrete buildings near Gaza City that houses families displaced in the 1948 war surrounding Israel's creation.
Israel has bombarded the area for weeks, and the military said Hamas fighters have regrouped there and in other eastern districts after being pushed out of much of Gaza City.
The fighting in Jabaliya raged around two nearby hospitals, trapping hundreds of patients and displaced people sheltering inside.
A strike on Tuesday hit inside one of the facilities, al-Awda, killing four people, including three doctors, the hospital director told Al-Jazeera TV.
In southern Lebanon, an Israeli strike killed two journalists with Al-Mayadeen TV, according to the Hezbollah-allied Pan-Arab network and Lebanese officials. There was no immediate comment from the Israeli military.
A separate Israeli drone strike in Lebanon killed four Hamas members, a Palestinian official and a Lebanon security official said.
The Israeli military has been trading fire almost daily across the border with Lebanon's Hezbollah group and Palestinian militants since the outbreak of the war.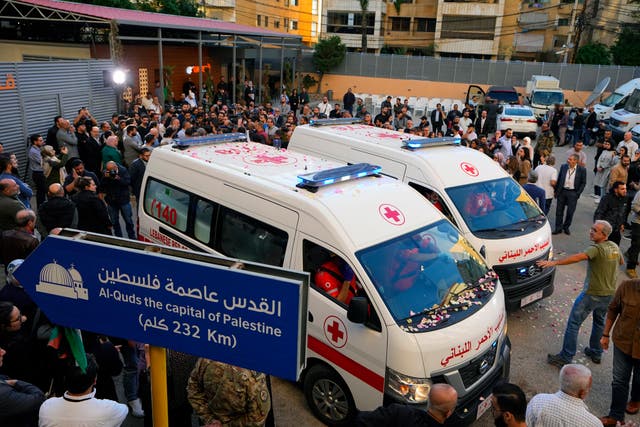 Israel, the United States and Qatar, which mediates with Hamas, have negotiated for weeks over a hostage release that would be paired with a temporary cease-fire and the entry of more aid.
In Washington, President Joe Biden said that a deal on releasing some hostages was "very close".
"We could bring some of these hostages home very soon," he said at the White House.
Qatar's Foreign Ministry spokesman, Majed al-Ansari expressed optimism, telling reporters that "we are at the closest point we ever had been in reaching an agreement."
He added that negotiations were at a "critical and final stage".
Izzat Rishq, a senior Hamas official, said Tuesday that an agreement could be reached "in the coming hours", in which Hamas would release captives and Israel would release Palestinian prisoners.
Hamas' leader-in-exile, Ismail Haniyeh, also said they were close to a deal.
Israel's Channel 12 TV, citing anonymous Israeli officials, said a truce could be extended and additional Palestinian prisoners released if there were additional hostages freed.