Donald Trump says he will be in court for trial over his business practices
Donald Trump has said he will make a rare, voluntary trip to court in New York as control over some of his most prized assets hangs in the balance.
The former US president plans to be in court on Monday for the start of a civil trial in a lawsuit that has already resulted in a judge ruling that he committed fraud in his business dealings.
"I'm going to Court tomorrow morning to fight for my name and reputation," Mr Trump wrote on Sunday night on his Truth Social platform.
Mr Trump lashed out in his post at New York attorney general Letitia James, who is suing him, and Judge Arthur Engoron, who is presiding over the non-jury trial and made the fraud ruling last week.
"This whole case is a sham!!!" Mr Trump wrote in all capital letters. "See you in Court – Monday morning."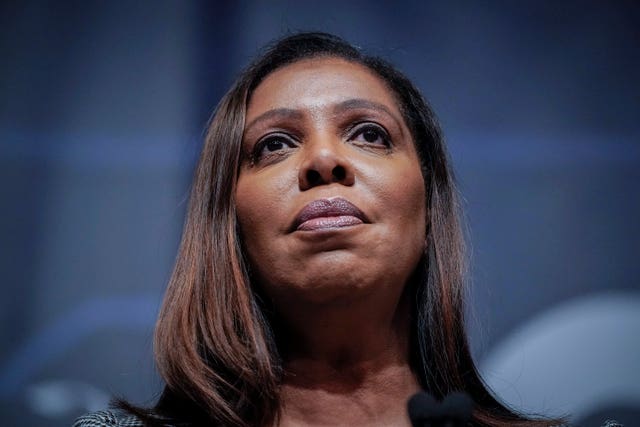 The trial is the culmination of an investigation by Ms James, who accused Mr Trump and his company of habitually lying about his wealth in financial statements.
Last week, Mr Engoron resolved the lawsuit's top claim before the trial even began, ruling that Mr Trump routinely deceived banks, insurers and others by exaggerating the value of assets on paperwork used in making deals and securing loans.
The former president and a who's who of people in his orbit – his two eldest sons, Trump Organisation executives and former lawyer-turned-foe Michael Cohen – are all listed among dozens of potential witnesses.
Mr Trump is not expected to give evidence for several weeks. His trip to court on Monday will mark a remarkable departure from his past behaviour.
Mr Trump did not come to court as either a witness or a spectator when his company and one of its top executives was convicted of tax fraud last year. He did not show, either, for a trial earlier this year in which a jury found him liable for sexually assaulting the writer E Jean Carroll in a department store dressing room.
In some ways, though, this new trial comes with higher stakes.
Ms James, a Democrat, is seeking 250 million US dollars (£205 million) in penalties and a ban on doing business in New York.
Mr Engoron's ruling of last week, if upheld on appeal, would also shift control of some of his companies to a court-appointed receiver and could force him to give up prized New York properties such as Trump Tower, a Wall Street office building, golf courses and a suburban estate.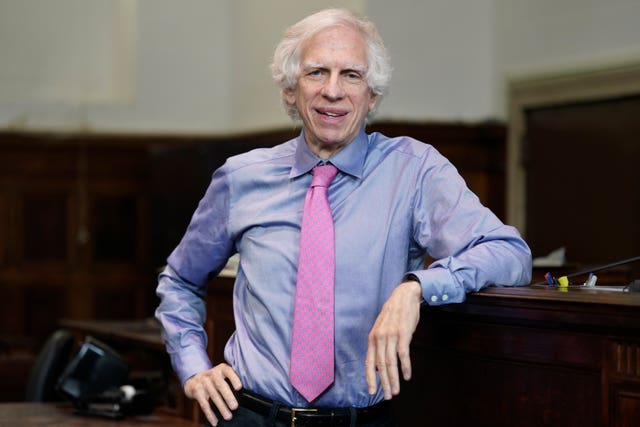 Mr Trump called it a "a corporate death penalty".
"I have a Deranged, Trump Hating Judge, who railroaded this fake case through a NYS Court at a speed never before seen," Mr Trump wrote on his Truth Social platform.
In his post on Sunday night, Mr Trump wrote that Mr Engoron is "unfair, unhinged, and vicious in his pursuit of me".
Mr Engoron will decide on six remaining claims in Ms James' lawsuit, including allegations of conspiracy, falsifying business records and insurance fraud.
Ms James' lawsuit accused Mr Trump and his company of a long list of lies in the financial statements he gave to banks. In a recent court filing, Ms James' office alleged Mr Trump exaggerated his wealth by as much as 3.6 billion dollars (£2.95 billion).
Among the allegations were that Mr Trump claimed his Trump Tower apartment in Manhattan – a three-storey penthouse replete with gold-plated fixtures – was nearly three times its actual size and worth a 327 million dollars (£268 million). No apartment in New York City has ever sold for close to that amount, Ms James said.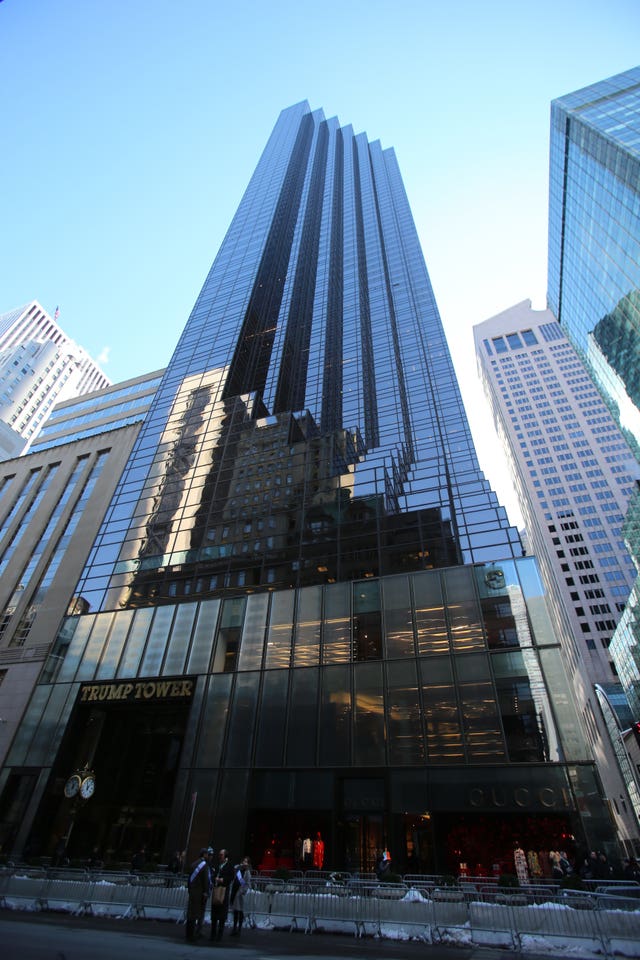 Mr Trump valued Mar-a-Lago as high as 739 million dollars (£606 million) – more than 10 times a more reasonable estimate of its worth, Ms James claimed. Mr Trump's figure for the private club and residence was based on the idea that the property, now a private club, could be developed for residential use, but deed terms prohibit that, Ms James said.
Mr Trump has denied wrongdoing, arguing in sworn evidence for the case that it did not matter what he put on his financial statements because they have a disclaimer that says they should not be trusted.
He and his lawyers have also argued that no-one was harmed by anything in the financial statements. Banks he borrowed money from were fully repaid. Business partners made money. And Mr Trump's own company flourished.
Ms James' lawsuit is one of several legal headaches for Mr Trump as he campaigns for a return to the White House in next year's US presidential election.
He has been indicted four times since March, accused of plotting to overturn his 2020 election loss, hoarding classified documents and falsifying business records related to hush money paid on his behalf.
The trial could last into December, Mr Engoron said.