Thousands of women in Latin American cities call for abortion rights
The streets of cities across Latin America have been bathed in green as tens of thousands of women marched to commemorate International Safe Abortion Day.
Latin American feminists have spent decades fighting to roll back strict prohibitions, although there are still few countries with a total ban, like El Salvador and Dominican Republic.
In Mexico on Thursday, marchers celebrated the recent decision by Mexico's supreme court to decriminalise abortions at the federal level.
In Argentina, marchers had a more sombre tone, worrying that the strength of a populist far-right presidential candidate going into elections in October could signal peril after years of work by feminists.
Abortion was the heart of the protests, but crowds of women also raised alarm about the region's high rates of gender-based violence as well as abuses aimed at LGBTQ+ communities.
Green smoke floated over a roaring crowd of thousands of women in Mexico City who waved green handkerchiefs, which have become the symbol of Latin America's "green wave" abortion movement.
Signs reading: "It's my decision" and: "Free and safe abortions for everyone" speckled the crowd.
The march came just weeks after Mexico's supreme court removed all federal criminal penalties for abortion, ruling that national laws prohibiting the procedure are unconstitutional and violate women's rights. The move will also require federal health institutions to offer abortion to anyone who requests it.
"It's absolutely an achievement," said Fernanda Castro, an organiser at GIRE, the women's rights organisation that brought forward the lawsuit before Mexico's high court.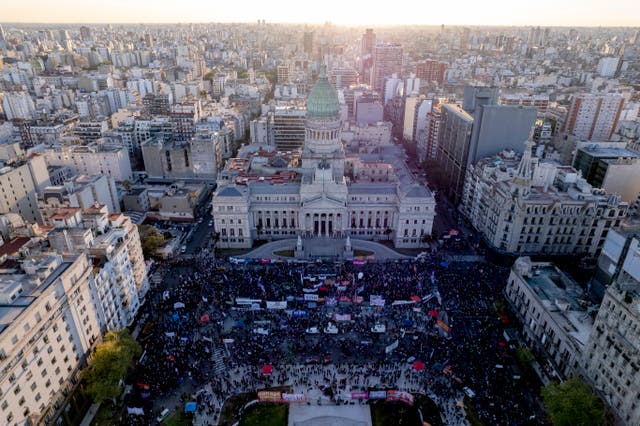 "And now we have another even more important fight – decriminalising abortion in the minds of the people."
While 20 Mexican states still have abortion bans on the books, the decision by the supreme court greatly expanded access to the procedure in a country where reproductive laws were long defined by its religious and conservative roots.
Latin American feminists have spent decades fighting to roll back strict prohibitions.
Mexico City was the first Mexican jurisdiction to decriminalise abortion 15 years ago. The trend picked up speed in Argentina, which in 2020 legalised the procedure. In 2022, Colombia, a highly conservative country, did the same.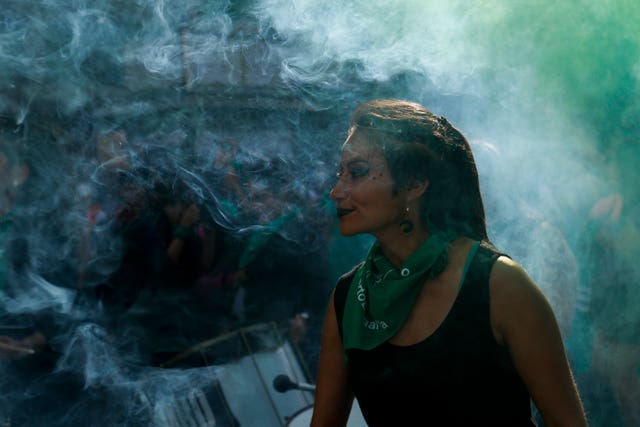 Brazil may be next. Currently, abortion is a crime with exceptions for cases of rape and birth defects in a foetus, but a case before the nation's supreme court could potentially decriminalise the procedure up to 12 weeks of gestation.
"The green wave is going to keep growing and (Brazilian women) are not alone," Ms Castro said.
While marches in Mexico and other parts of the region were celebratory, in Argentina's capital Buenos Aires, the demonstration was marked with unease.
As elections loom in October, many in the crowd marching toward the Congress building fear their legal gains may soon get rolled back with the rise of right-wing candidate Javier Milei.
Now the leading candidate in polls, Mr Milei has spoken out against abortion, compulsory sex education in schools and free medical coverage for sex change treatments, among other issues. If he wins, he has promised to hold a referendum to repeal the decriminalization of abortion nationwide approved by congress in 2022.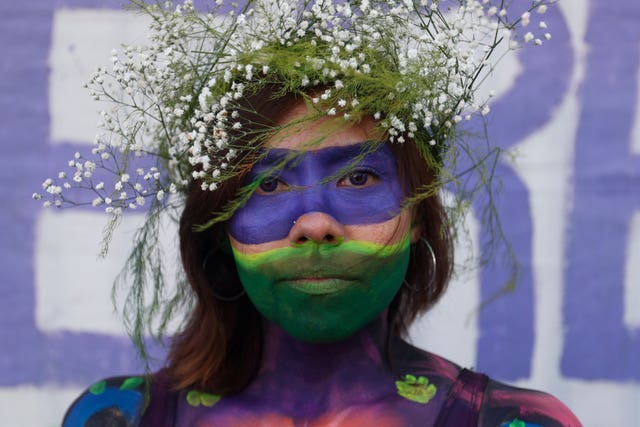 "More than winning more rights, this is about protecting them. The most important thing is to protect what's already there," said Sara Rivas, an art student.
"Milei is a denialist. We've seen him deny everything from femicides to the years-long struggle that has brought us to this green wave."
Still, Ms Rivas, who carried a sign with a drawing of Mr Milei hanging from a green bandana, said women will turn to the same approach they have used for decades to press for their goals.
She said: "Our answer is that we are here. We are not going to leave the streets, because these gains, we conquered them in the streets."