Three Israeli soldiers killed in gun battle at Egyptian border
A gun battle involving an Egyptian police officer has left three Israeli soldiers dead in southern Israel along the Egyptian border, the army said.
It was a rare instance of deadly violence along the frontier.
Army spokesperson Lt Col Richard Hecht said the fighting began overnight when soldiers thwarted a drug-smuggling attempt across the border.
Several hours later, two soldiers in a guard post were shot and killed, the spokesman added. Their bodies were found after they did not respond to radio communications.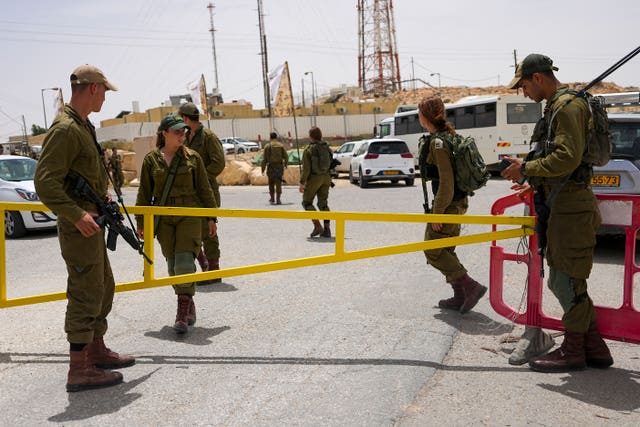 Lt Col Hecht said the killings appeared to be connected to the thwarted drug-smuggling attempt.
The army said the Egyptian police officer was killed in a second exchange of fire in which a third soldier was killed.
Lt Col Hecht said an investigation is being conducted in full cooperation with the Egyptian army. He said troops are searching for other possible assailants.
The incident marks the first deadly exchange of fire along the Israel-Egypt border in over a decade.
The army said one of the soldiers killed was a woman.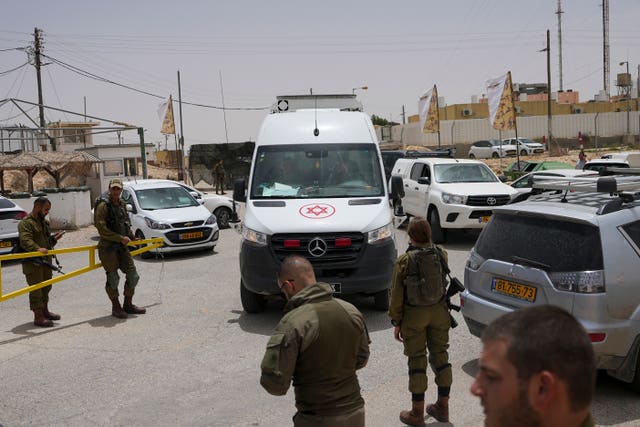 Criminals sometimes smuggle drugs across the border, while Islamic militant groups are also active in Egypt's restive north Sinai.
Israel and Egypt signed a peace agreement in 1979 and maintain close security ties. Fighting along their shared border is rare.
The exchange of fire reportedly took place around the Nitzana border crossing between Israel and Egypt.
The crossing is located about 25 miles south-east of the point where Israel's border with Egypt and the Gaza Strip converge.
It is used to import goods from Egypt destined for Israel or the Hamas-ruled Gaza Strip.
Israel built a fence along the porous border a decade ago to halt the entry of African migrants and Islamic militants who are active in Egypt's Sinai desert.