Sudan's former president being held at military-run hospital
Sudan's former autocratic ruler Omar al-Bashir is being held in a military-run hospital, according to the military in their first official statement on the deposed president's location since the fighting began.
An attack on the prison where al-Bashir and many of his former officials had been held had raised questions over his whereabouts and allegations he had been freed.
In a statement, the military said al-Bashir, former defence minister Abdel-Rahim Muhammad Hussein and other former officials had been moved to the military-run Aliyaa hospital before clashes broke out across the country.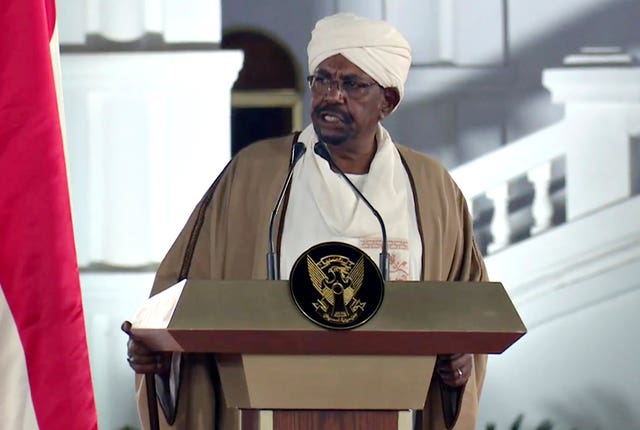 Al-Bashir, who ruled Sudan for three decades despite wars and sanctions, was ousted in 2019 amid a popular uprising.
He is wanted by the International Criminal Court (ICC) for genocide and other crimes committed during the conflict in Sudan's western Darfur region in the 2000s.
He and other former top officials accused of atrocities have been held in Kober prison in Khartoum for the last four years, as authorities have declined ICC requests for them to be handed over.
The Sudanese military and the paramilitary Rapid Support Forces (RSF), who together removed al-Bashir from power during mass protests, are now battling one another across the capital.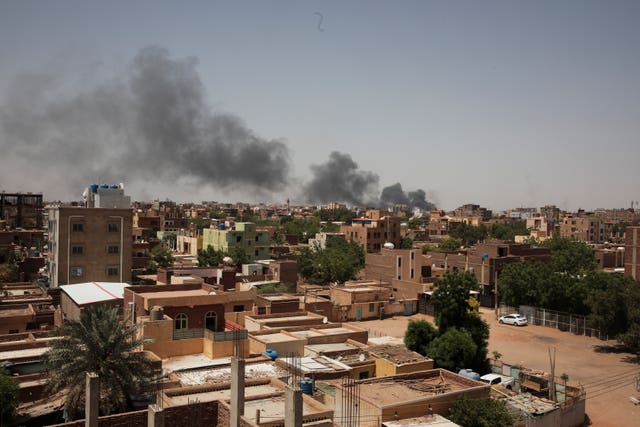 The fighting reached the prison over the weekend, with conflicting reports about what transpired.
Both the military and the RSF have sought to portray themselves as allies of the country's pro-democracy movement who are trying to restore its transition to civilian rule. But both have a long history of brutalising activists and protesters, and they joined forces to remove civilian leaders from power in a coup less than two years ago.
Kober prison held a number of activists detained after the coup, some of whom were charged in the death of a senior police officer during a protest.
The ICC has indicted Al-Bashir, Hussein and Haroun on charges of genocide, crimes against humanity and war crimes committed in Darfur.
The Darfur conflict erupted when rebels from an ethnic African community launched an insurgency in 2003, complaining of oppression by the Arab-dominated government in Khartoum.
Al-Bashir launched a scorched-earth campaign that included air raids and attacks by notorious Janjaweed militias — tribal fighters who stormed into villages on horses and camels.
The campaign was marked by mass killings, rape, torture and persecution. Some 300,000 people were killed and 2.7 million were driven from their homes.