Church pastor's daughter among the dead in Nashville school shooting
The six people who were fatally shot at a Christian elementary school in Nashville on Monday included nine-year-old Hallie Scruggs, the daughter of the pastor whose church runs the Covenant School.
The massacre by a former student also claimed the life of its head of school, Katherine Koonce, who had written on the school's website that "we are participating in the miracle of (students') development and seeing them transform into who they will be".
Three children and three adults died at the Presbyterian school, which was founded in 2001 in the affluent Green Hills neighbourhood just south of downtown Nashville, Tennessee.
The two other children who died: Evelyn Dieckhaus and William Kinney, were also nine years old.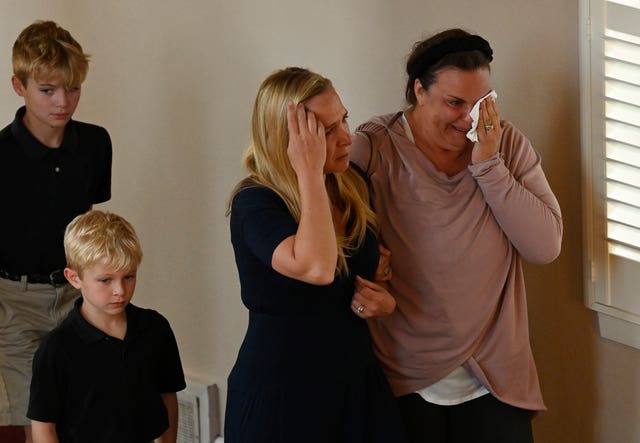 The other adults were Cynthia Peak, 61, a substitute teacher and Mike Hill, 61, a custodian.
Hallie Scruggs was the daughter of Chad Scruggs, the lead pastor at the Covenant Presbyterian Church, according to a statement released by a Presbyterian Church in Dallas where Mr Scruggs had served as an associate pastor.
"We love the Scruggs family and mourn with them over their precious daughter Hallie," Park Cities Presbyterian Church senior pastor Mark Davis said in a statement.
"Together, we trust in the power of Christ to draw near and give us the comfort and hope we desperately need."
The Covenant School in Nashville has about 200 students from preschool through sixth grade, as well as roughly 50 staff members.
Ms Koonce, the head of school who was killed, wrote on the school's website that it has "a unique challenge — to educate 21st-century children in a way that prepares them to impact their culture and think in accordance with timeless truth.
"Never before have we known more about the skills and experiences students need to be successful and develop skills. But, we must be about more."