Fifth body found after Pennsylvania chocolate factory explosion
A fifth body has been recovered from the site of an explosion at a chocolate factory in eastern Pennsylvania with two more people missing.
The explosion happened on Friday afternoon at the RM Palmer Co plant in West Reading, about 60 miles north west of Philadelphia.
The town's mayor, Samantha Kaag, confirmed the discovery of the fifth body.
Borough fire chief Chad Moyer said the chance of finding survivors was "decreasing rapidly" but the mayor said officials were "still hopeful to at least get some answers and get some recoveries so that people have that reassurance and that closure".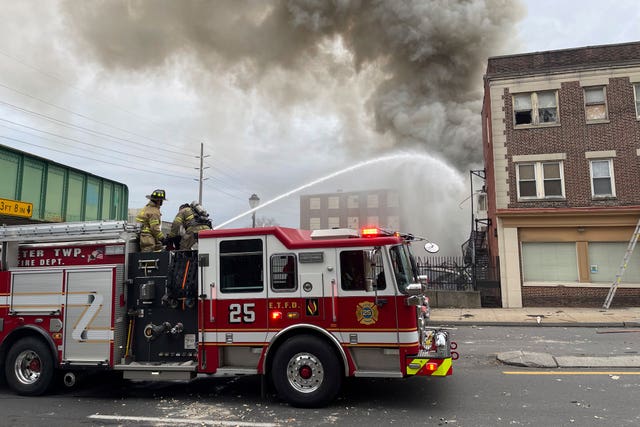 She said: "We're just trying to hold out as much hope as we can to get the right answers, to get quality answers, to get information to those that are affected and then let it go over to the investigation."
A woman was pulled alive from the rubble early on Saturday after being located by a search dog.
Reading Hospital said it received 10 patients and transferred two to other facilities, while two others were admitted in good and fair condition respectively and the others had been discharged.
A statement from RM Palmer said everyone at the company was "devastated" and it was reaching out to employees and their families through first responders and disaster recovery organisations because its communication systems were down.
Governor Josh Shapiro vowed support from the state when he visited the scene on Saturday.
Fire investigators are continuing to examine the scene to try to determine the cause of the blast.