North Korea fires cruise missiles as allies stage drills
North Korea has launched cruise missiles towards the sea, South Korea's military has said, three days after the North carried out what it called a simulated nuclear attack on the South to protest against its military drills with the US.
North Korea has stepped up its weapons-testing activities, saying they are in response to the ongoing South Korean/US military training that it sees as an invasion rehearsal.
Analysts say it is likely North Korean leader Kim Jong Un intends to enlarge his arsenal to win greater outside concessions, while trying to boost an image of a strong leader amid domestic economic hardships.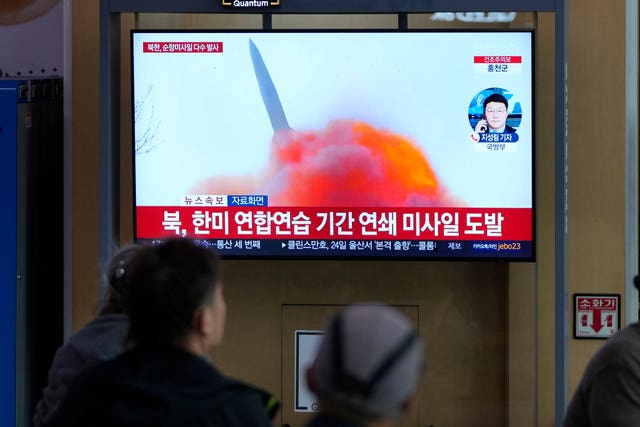 The 11-day South Korean/US drills are due to end on Thursday. But North Korea is expected to continue its weapons tests as the US reportedly plans to send an aircraft carrier in coming days for another round of joint drills with South Korea.
South Korea's joint chiefs of staff said it had detected "several" cruise missile launches from the North's northeastern coastal town of Hamhung. It said the missiles flew into the North's eastern waters and that South Korean and US intelligence authorities were analysing further details.
The launches are the North's sixth round of missile tests this month and the fourth since the US and South Korean militaries began large-scale military drills early last week, which include field exercises and computer simulations. The field training is the largest of its kind since 2018.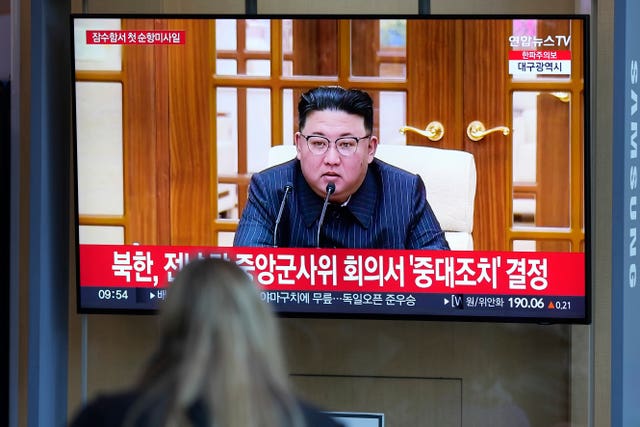 The joint chiefs of staff said the South Korean military would maintain a firm readiness and successfully complete the rest of the drills with the US.
North Korea keeps a stockpile of ballistic missile systems whose tests are banned by multiple UN Security Council resolutions.
Eleven rounds of UN sanctions imposed on North Korea since 2006 were approved because of North Korea's previous ballistic missile and nuclear test explosions.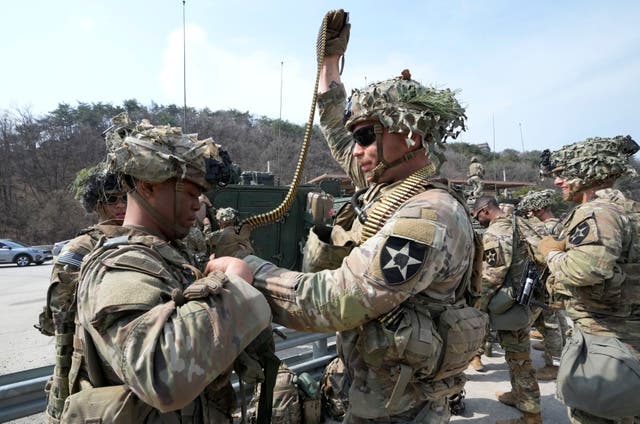 Cruise missile tests by North Korea are not prohibited by the UN council. But experts say they still pose a serious threat to its neighbours because they are designed to fly at a lower altitude to avoid radar detection.
North Korea has called some of its cruise and ballistic missiles "strategic" weapons, a suggestion that it wants to arm them with nuclear warheads. Foreign experts debate whether the North has overcome the remaining technological hurdles to possess functioning nuclear missiles.
After more than 70 missile tests last year — the largest number for a year — North Korea has extended its run in weapons demonstrations in 2023, launching around 20 missiles in 10 separate events.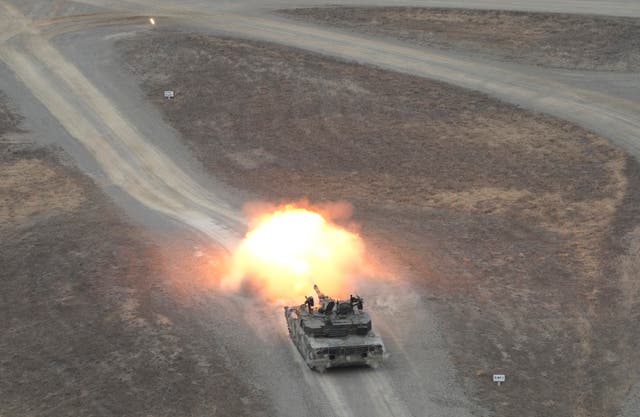 The weapons that were tested included short-range nuclear-capable ballistic missiles capable of striking South Korea and intercontinental ballistic missiles designed to attack the mainland US.
The North's testing spree indicates Mr Kim is emboldened by his advancing nuclear arsenal. Last year, North Korea passed a law that authorises the pre-emptive use of nuclear weapons.
South Korea and the US have been responding by expanding their joint military exercises.
Seoul's defence ministry said on Wednesday that South Korea and the US were planning to conduct a live-fire exercise that would be "unprecedented" in scale in June.