Death toll climbs as Cyclone Freddy hits Malawi and Mozambique
An unrelenting Cyclone Freddy that is currently battering southern Africa has killed at least 56 people in Malawi and Mozambique since it struck the continent for a second time on Saturday night, authorities in both countries have confirmed.
Local police said 51 people in Malawi, including 36 in Chilobwe in the financial hub of Blantyre in the centre of the country, have died, with several others missing or injured.
Authorities in Mozambique reported that five people had been killed in the country since Saturday.
The deaths in Malawi include five members of a single family who died in Blantyre's Ndirande township after Freddy's destructive winds and heavy rains demolished their house, according to a police report.
A three-year-old child who was "trapped in the debris" is also among the victims, with her parents among those reported missing, authorities also said.
"We suspect that this figure will rise as we are trying to compile one national report from our south-west, south-east and eastern police offices which cover the affected areas," Malawi police spokesperson Peter Kalaya told The Associated Press.
The cyclone lashed over Mozambique and Malawi over the weekend and into Monday.
It is the second time the record-breaking cyclone – which has been causing destruction in southern Africa since late February – made landfall in mainland Africa.
It also pummelled the island states of Madagascar and Reunion as it traversed across the ocean.
The cyclone has intensified a record seven times and has the highest-ever recorded accumulated cyclone energy, or ACE, which is a measurement of how much energy a cyclone has released over time.
Freddy recorded more energy over its lifetime than an entire typical US hurricane season.
Freddy first developed near Australia in early February and travelled across the entire southern Indian Ocean.
It is set to be the longest-ever recorded tropical cyclone.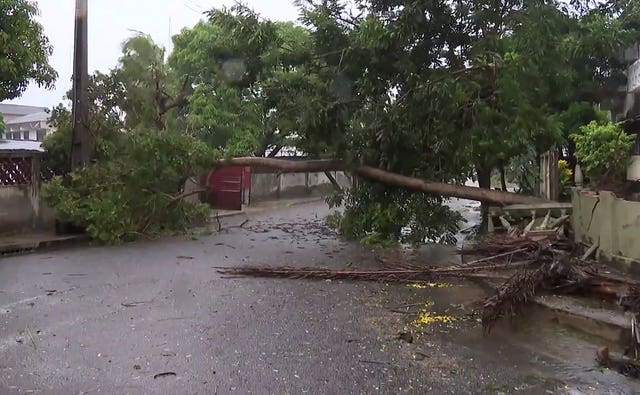 The UN's weather agency has convened an expert panel to determine whether it has broken the record set by Hurricane John in 1994 of 31 days.
Freddy made landfall in the seaport of Quelimane in Mozambique on Saturday where there are reports of damage to houses and farmlands, although the extent of the destruction is not yet clear.
Telecommunications and other essential infrastructure are still cut off in much of the affected Zambezia province, impeding rescue and other humanitarian efforts.
French weather agency Meteo-France's regional tropical cyclone monitoring centre in Reunion warned on Monday that "the heaviest rains will continue over the next 48 hours" as Freddy barrels on.
Mozambique's central provinces and Malawi have been identified as especially vulnerable to "floods and landslides in mountainous areas" by weather monitors.
Much of the damage experienced in Malawi is in homes built in areas prohibited by law such as in mountainous regions or near rivers where they are battling landslides, unprecedented flooding and rivers bursting their banks.
The cyclone has forced the Malawian government to suspend schools in 10 districts in its southern region "as a precautionary measure".
Freddy is expected to weaken and to exit back to sea on Wednesday, according to Meteo-France.