Russia to test missile in drills with China and South Africa
Russia, China and South Africa are set to begin naval drills off South Africa's Indian Ocean coast on Friday in a demonstration of the three countries' close ties amid Russia's invasion of Ukraine and China's tense relationship with the West.
The 10 days of exercises, named Mosi II, will coincide with the first anniversary of Russia's invasion of Ukraine on February 24.
A Russian frigate, the Admiral Gorshkov, arrived in Cape Town earlier this week sporting the letters Z and V on its sides, letters that mark Russian weapons on the front lines in Ukraine and are used as a patriotic symbol in Russia.
In protest, a small yacht flying Ukraine's flag sailed by the Russian frigate in Cape Town's harbour. South African protesters opposed to the exercises are expected to demonstrate at the Russian Consulate in Cape Town on Friday.
The arrival of the Admiral Gorshkov has stirred considerable controversy because it is armed with the latest Zircon hypersonic missiles, a weapon that Russia says can penetrate any missile defences to strike targets at sea and on land.
The warship is set to test-fire a Zircon missile during the joint naval drills, according to Russian state news agency Tass. The test will be the first launch of the missile in an international exercise.
In addition to the Admiral Gorshkov, other ships participating in the maritime exercises will include a Russian oil tanker for refuelling, a South African frigate and three Chinese ships – a destroyer, a frigate and a support vessel, according to a South African military statement.
The joint naval exercises also come as China's relations with Washington are tense after its balloon sailed across the US and was eventually shot down by the Americans.
The maritime exercises will be staged from Durban and Richards Bay, ports in South Africa's KwaZulu-Natal province.
Media coverage of the drills has been restricted.
South Africa has faced domestic criticism for participating in the drills. The opposition Democratic Alliance said it shows South Africa is not neutral in Russia's war in Ukraine.
The South African National Defence Force has described the naval exercises with China and Russia simply as "a multinational maritime exercise". The naval drills will "strengthen the already flourishing relations between South Africa, Russia and China" with the aim of sharing "operational skills and knowledge", the military said in a statement.
At least 350 members of South Africa's navy and other military branches are expected to participate in the exercise, the government has said.
The three countries previously held the Mosi I naval drills in Cape Town in 2019.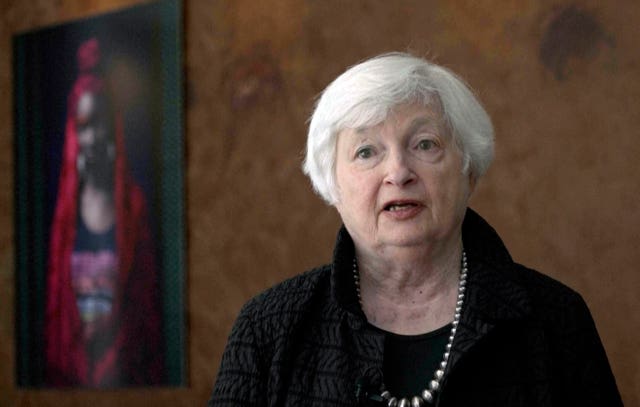 South Africa is among many African countries that have friendly relations with Moscow and abstained from voting on a United Nations resolution condemning Russia's war in Ukraine.
Russia and the United States have courted support from South Africa since the war in Ukraine started, indicating Pretoria's influence as a strategic partner on the continent. The two super powers have vied for influence in Africa, sending top officials on diplomatic missions to the continent in recent months.
High-ranking US officials, including Secretary of State Antony Blinken and Treasury Secretary Janet Yellen, recently visited South Africa to deepen diplomatic, political and economic ties. South African President Cyril Ramaphosa visited the White House in September 2022.
During a visit to South Africa last month, Russian Foreign Minister Sergei Lavrov criticised the West's actions in support of Ukraine and emphasised Russia's strong ties with South Africa and other nations on the continent.