Boy, six, who shot teacher allegedly tried to choke another and whipped pupils
A six-year-old boy who shot and wounded his teacher had constantly sworn at staff, chased students and tried to whip them with his belt, and once choked another teacher "until she couldn't breathe", a lawyer has said.
The incidents were described in a notice sent to the Newport News school district by Diane Toscano, a lawyer for teacher Abby Zwerner.
She informed the district that Ms Zwerner intends to sue.
The notice of claim outlines behavioural issues the boy had at Richneck Elementary School in Virginia, and troubling interactions he had with teachers and fellow pupils.
Two days before the shooting, the boy allegedly "slammed" Ms Zwerner's mobile phone and broke it, according to the claim notice.
He was given a one-day suspension, but when he returned to Ms Zwerner's class the following day, he pulled a 9mm handgun out of his pocket and shot her while she sat at a reading table, the notice says.
The document says that several hours before the shooting, at least three teachers and staff members warned school administrators they believed the boy had brought a gun to school.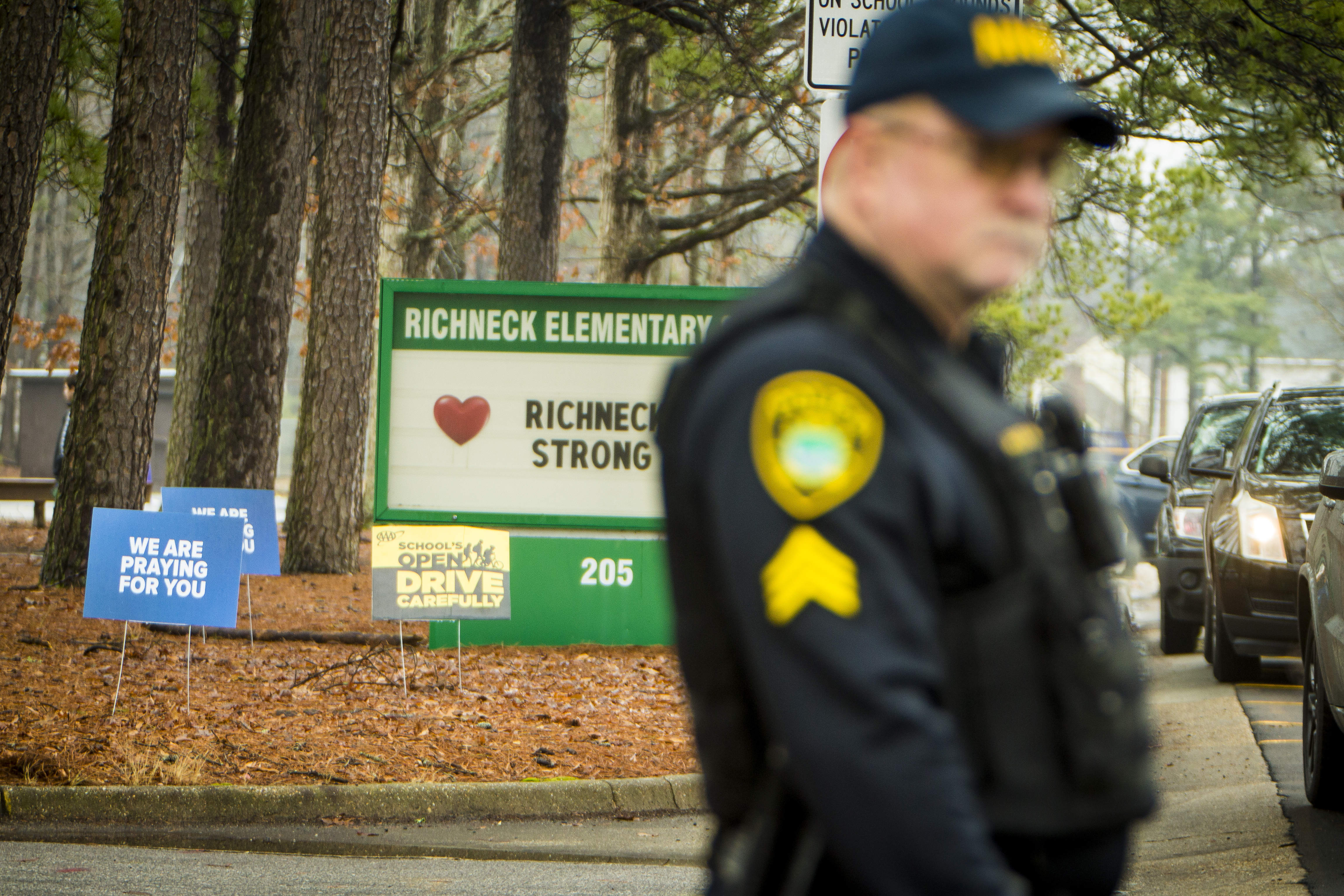 His backpack was searched, but no gun was found, and administrators did not remove the boy from class, lock down the school or call police.
The claim notice says Ms Zwerner went to former assistant principal Ebony Parker's office at about 11.15am that day "to advise her that the shooter seemed more 'off' than usual and was in a violent mood".
It also says the boy had threatened to beat up a student and "angrily stared down" the school security officer in the canteen.
The document describes several more warnings that Ms Parker was allegedly given by staff about the boy having a gun.
"Assistant Principal Parker should have called police, instead she did not follow proper protocol and chose to do absolutely nothing," the claim notice states.
Len Wallin, director of legal services for the school system, said in an email that it is standard practice for the school division to forward notices of intent to sue to its insurer, which handles such litigation.
Mr Wallin said the district's insurer will handle decisions regarding whether it will represent Ms Parker "after consultation with the school board, if that is necessary".