Germany pledges £179m to help preserve Brazil's rainforest
German development minister Svenja Schulze has announced her government will make 222 million dollars (£179 million) available for environmental policies in Brazil.
Of this, 38 million dollars (£30.7 million) is a donation to the Amazon Fund, Ms Schulze said in the Brazilian capital Brasilia.
It is the most important international co-operation effort to preserve the Amazon rainforest.
In 2019, former far-right president Jair Bolsonaro, who considered the Amazon an internal affair, dissolved the steering committee that selects sustainable projects to finance.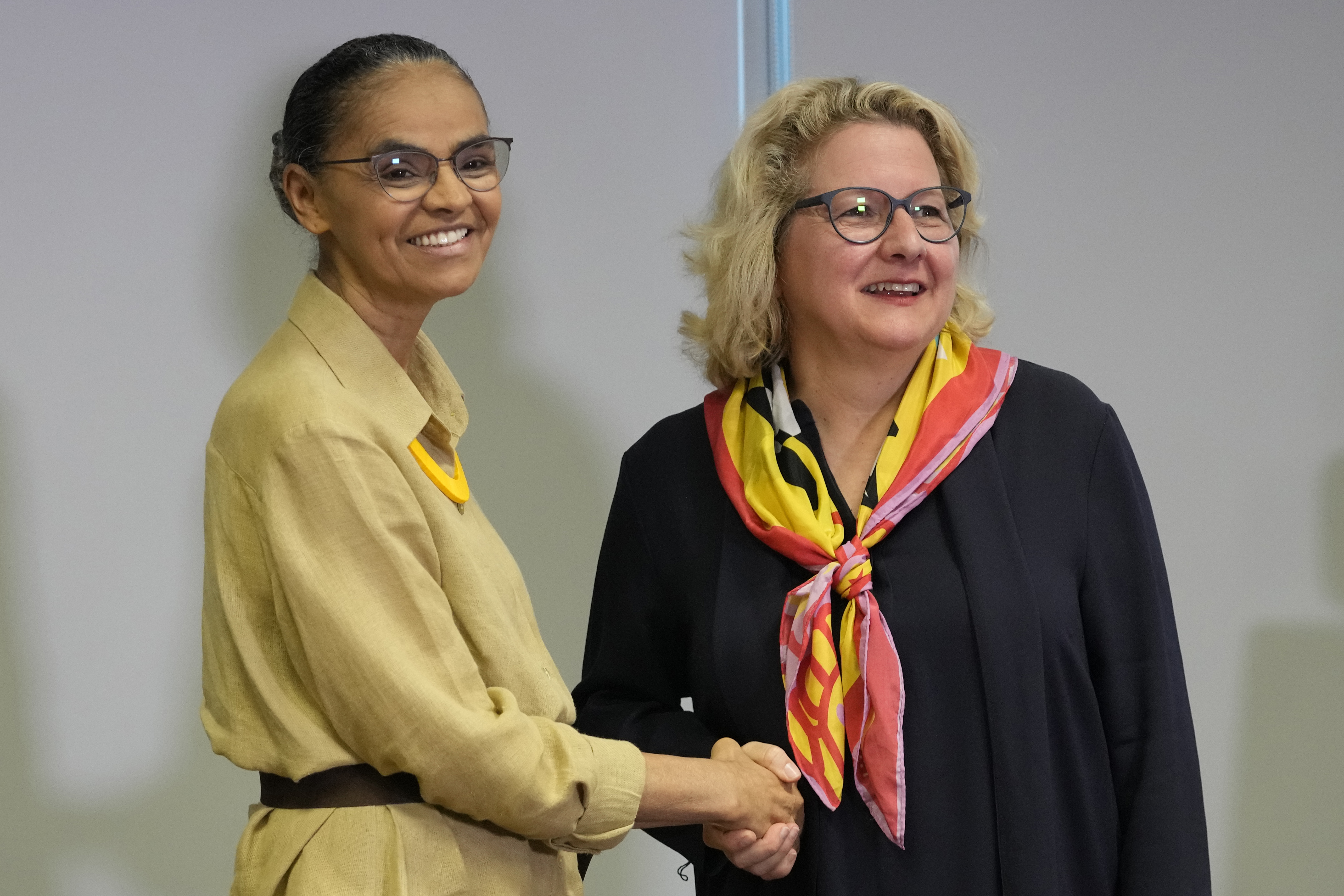 In reaction, Germany and Norway froze their donations.
Ms Schulze said: "With the new government and the team of President Luiz Inacio Lula da Silva and (environment) minister Marina Silva, we have a great chance to protect the forest and to offer a new perspective to the people who live there."
Under Mr Bolsonaro, deforestation in Brazil's Amazon reached a 15-year high as he dismantled environmental protection policies in favour of agribusiness expansion.
Germany also pledged to provide 87 million dollars (£70.3 million) in low-interest loans for farmers to restore degraded areas and 34 million dollars (£27 million) for Amazon states to protect the rainforest.
"Despite all the difficulties, the increase in deforestation, the land grabbing, the fires, the dire state of the indigenous populations, we see this as an opportunity to reverse this whole situation," Ms Silva said.
Mr Lula, who took office in January, pledged to end all deforestation by 2030. His four-year term ends in December 2026.
The Amazon, which covers an area twice the size of India, acts as a buffer against climate change because its trees absorb large amounts of carbon dioxide, and roughly two-thirds of the Amazon rainforest lies in Brazil.
It is also the most biodiverse forest in the world and holds 20% of the world's fresh water.